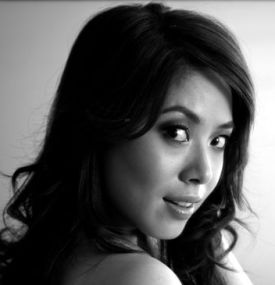 Philippine President Benigno 'Noynoy' Aquino III has confirmed Wednesday (the 1st February) that he is dating television host Grace Lee. This followed what just a few days earlier were reported "rumours" of a date Lee went on with the President which she "clarified" on the television news show Balitanghali…
"Wala pa akong nirerelease na (I have not yet released a) statement spoken of him publicly yet. So I think that's the best thing to do now," Lee said.

In her Twitter account Friday, Lee made some clarifications on the reports of her alleged "date" with the President.

"I never said we dated. Nor did I say we are textmates. Nor that he comes to visit me," she said in her Twitter account.
Grace Lee (born Lee Kyung Hee) is a Korean television host and radio disc jockey working in the Philippines. She is the third Korean expatriate to appear prominently in Philippine television, after Sandara Park, Ryan Bang and her fellow DJs Sam Oh and Jinri Park. She can speak Tagalog and English in addition to her native Korean.
Lee was born and raised in Seoul, but moved to the Philippines at the age of 10 because of her father's business, which involved importing Korean cars. She studied from third grade to senior high school at St. Paul College in Pasig City and graduated from Ateneo de Manila University, where she obtained her Communication Arts degree. Before becoming a TV host, she has been hosting events for Korean-Filipino communities as well as being an official interpreter for Malacañang.
Before Lee, the Philippine President had been linked to more than a few women in the past. More recently he was also reportedly matched by sister Kris Aquino to Thai Prime Minister Yingluck Shinawatra.
Grace Lee is 29 years old while the President is 51.
President Aquino broke the news that he is dating Lee in an "ambush interview" during the 25th anniversary celebration of the Philippine Information Agency in Quezon City.
Aquino's mix of love and governance mirrors the plot of the 1995 Hollywood film The American President where fictitious United States President Andrew Shepherd played by Michael Douglas falls in love with environment lobbyist Sydney Ellen Wade (played by Annette Bening). Wade is ultimately fired from her lobbyist position because the president has brokered a deal that causes her legislative effort to fail.
[NB: Photo courtesy PinoyGroundZero.com. Parts of this article were lifted from the Wikipedia.org article "Grace Lee" in a manner compliant to the terms stipulated in the Creative Commons Attribution-ShareAlike 3.0 Unported License that governs usage of content made available in this site.]
benign0 is the Webmaster of GetRealPhilippines.com.