Now that the monumental waste of time that is the prosecution panel in the impeachment trial of Supreme Court Chief Justice Renato Corona has rested its case, the much-awaited segment of this circus — the Serafin Cuevas Show — begins!
As the honourable "Senator-Judge" Koko Pimentel observed, Filipino law students get valuable free lessons on trial proceedings by watching the elder Top Gun attorney. Indeed, the Prosecution team has highlighted the dismal state that Law education in the Philippines has sunk to in the last several weeks of the trial. It's time the Philippine law community show what it is really made of.
Tune in to tomorrow's (the 29th of Feb) Impeachment Trial session as the panel with the brains and the beauty — the impeachment trial Defense Panel, take the stage to deliver a truly intellectual experience to a moronism-weary Filipino Public!
SUPPORT INDEPENDENT SOCIAL COMMENTARY!
Subscribe to our Substack community GRP Insider where you can opt to receive by email our more comprehensive and in-depth free weekly newsletter GRP Mail. Consider also supporting our efforts to remain an independent channel for social commentary and insight by sponsoring us through a small donation or a monthly paid subscription.
Subscribe to our Substack newsletter, GRP Insider!
Learn more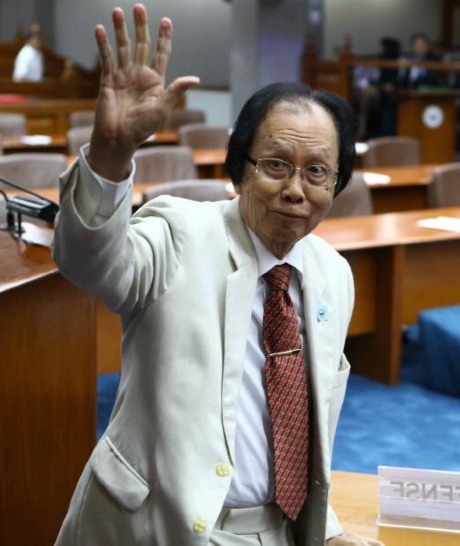 [Photo courtesy Interaksyon.com.]
benign0 is the Webmaster of GetRealPhilippines.com.