The week ahead is going to be an interesting one for the multitude of Filipino sports fans watching what is turning out to be the Super Bowl event of Philippine television. The Senate trial of the impeachment case against Supreme Court Chief Justice Renato Corona was shaped over the weekend by several developments that futher reflect on the desperation of the prosecution team led (for now, it seems) by Iloilo Representative Neil Tupas Jr.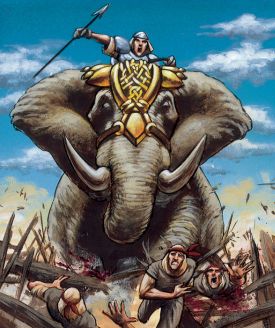 First, the prosecution team announced that they plan to present close to 100 witnesses over the course of the trial. This is an astounding number. It continues the spectacular demonstration of quantity over quality on the part of the prosecution position which started with the world record speed with which 188 House "representatives" signed up to what turned out to be an ill-thought-out sloppily-written impeachment complaint.
Most laughable is how even small fish were caught in the prosecution's witness dragnet, notably "investigative journalist" Raissa Robles and "online journalist" Marites Vitug who, as far as can be seen bring mere circumstantial and largely irrelevant "information" to the table. The prosecution strategy, it seems, is one that can be likened to the Chinese pakyaw approach of flooding markets with cheap undifferentiated disposable "products" in value crushing-volumes. This approach usually works in markets that are price-sensitive and where quality is not held at a premium. Fortunately for the prosecution, the Philippines is one such society — a society renowned for its flamboyant form and negligible substance.
Second, toxic dissent within the prosecution ranks and leadership seems to be brewing. The obvious incompetence of lead prosecutor Tupas is evidently starting to irk some members within the 188-strong bloc of prosecution congressmen, notably Ilocos Norte Rep. Rodolfo Fariñas who allegedly "walked out" in anger over his inability to speak out during the proceedings. The lack of teamwork among pro-impeachment campaigners is also starting to manifest itself in the way one or the other element of the group — whether he or she may be one of the 188 impeachment congressmen, an enlisted "journalist", or an Aquino-appointed lackey in the bureaucracy — are now taking it upon themselves to grandstand before the cameras.
Third, the sound of the shuffling of the ocho-ocho "people power" "revolution" zombie can now be heard again as it gurgles and horks its way out of its putrid grave. The once-renowned Filipino-styled "people power" phenomenon, if we recall, has been proclaimed dead and buried in 2005 after it was used and abused once too many after the last fiesta impeachment bid to oust former President Gloria Macapagal-Arroyo failed.
Indeed, there is poetic irony in the way President Benigno "Noynoy" Aquino III is allegedly hinting at another call to incite rebellion in the event this impeachment bid also fails. What seems to escape the vacuous thinking faculties of the Mob yet again is a simple principle I articulated back in 2005…
So in effect, Filipinos would have not accepted their duly constituted institutions and duly elected officials as the official authorities on the "Truth" yet would have easily relied on a street mob in yet another Fiesta Revolution to dictate and uphold said "Truth". This is tantamount to arbitrarily voiding Congress and allowing street mobs to call the shots from hereon. That it seems is what many Filipinos want.
According to information coming from the social media grapevine, the usual suspects are at work again engineering this coup behind the scenes, notably has-been celebrity Leah Navarro's "Black and White Movement". This group was also an active participant in the ocho-ocho politics of 2005 and encapsulated in their philosophy the moronism of perverted "revolutionary" thought…
"Saan tayo pupunta pagkatapos pag wala na yung impeachment complaint?" ("Where do we go if the impeachment complaint is voted down?") asked former education secretary and Liberal Party leader Florencio "Butch" Abad. This was echoed in the PCIJ Blog article "A Black-and-White Day" further quoting Abad: "What path do people take once the impeachment option is slammed shut in their faces?"
Irony of ironies. Whence these bozos once stomped their feet in childish protest for a quashed impeachment bid, now they plan to go out in another spectacular temper tantrum to protest the continuance of today's impeachment trial. As columnist Ed Javier wrote a few weeks back in a Business Mirror article…
The new/old aggroupment called "Bantay Gloria Network" of [Risa Hontiveros-Baraquel], retired singer Leah Navarro of the Black and White Movement, and ZTE whistle-blower Jun Lozada recently held a loud protest program in front of the SC building simultaneous with the oral arguments held on the petition of Arroyo questioning the joint Department of Justice-Commission on Elections probe.

Fine. That is their right as citizens of this country. However, for a group to dictate to the Chief Justice of the country to willfully abandon his constitutional duty borders on arrogance and total disregard of the law.

What bothers me is that they are using as a basis Corona's statement where he stressed the importance of upholding one's constitutional rights against the government's interest in prosecuting Arroyo. I bet when it comes to protecting their rights as individuals, they wouldn't mind quoting Corona's statement in their favor.

Sen. Miriam Defensor-Santiago, a constitutional law expert and former RTC judge, said that efforts to force Chief Justice Corona to inhibit himself in the Arroyo cases would result in a "damaged democracy."
The Old Guard of the Aquino-Cojuangco yellow-coloured "people power" political brand is unwittingly (to give them a really kind benefit of the doubt) destroying the very "democracy" that they supposedly upheld back in the olden days of mid-1980s Philippine political activism. Quite amusing that despite the Son of Aquino now firmly seated on his throne in Malacañang, the same tired "Laban" ("fight") rhetoric that better fits that of an Opposition movement still characterises their quaint sloganeering.
Fourth and final, are recent reports of pressure allegedly being applied by Malacañang on star defense leader Serafin Cuevas to resign…
Cuevas said he had been approached on a number of occasions by a lawyer to deliver a supposed message from Malacañang.

He said he was being asked to leave the defense panel in exchange for the withdrawal of the criminal case against Magtanggol Gatdula, the recently sacked director of the National Bureau of Investigation.

"I was told that the President wanted me out as a bargaining chip in the case, that they would no longer pursue it provided that I withdraw," the counsel said in Filipino in an interview with the Inquirer in his Makati City office on Saturday night.

Cuevas is also the legal counsel of the influential Iglesia ni Cristo (INC), of which Gatdula is also a member. Gatdula has been implicated in the alleged kidnapping of an undocumented Japanese woman.

Cuevas identified the emissary, supposedly a member of Malacañang's "rah-rah" boys, but asked that his name be withheld. He said the man, his former student at the University of the Philippines' College of Law, feared Palace repercussions.
Malacañang would deny all this of course. And they did. But it begs the question of why Cuevas would call out such information to begin with if it weren't true. Would an 83 year old stalwart of the Law profession stake his reputation playing the nutty publicity game that even Malacañang, applying its vast array of taxpayer-funded resources, struggles to do competently?
Philippine politics and the comedic moronism of those who play it like pimpled adolescents really does, indeed, make the Philippines a more fun place to be — if you are a Media executive or shareholder, that is. Lest we forget, they seem to be the only ones laughing all the way to the bank as this circus carries on.
benign0 is the Webmaster of GetRealPhilippines.com.