This is a similar problem I was trying to highlight when I responded to Irene (@mindanaoan) in a Twitter.com tweet with this: "That's the trouble when society relies on altruism. [You] get into uncomfortable relationships. State services get less personal." This is after she tweeted about how she "found out that Philip Morris – yep, the cigarette makers – donated as much as Php 8 MILLION for [the] Typhoon [Sendong victims]."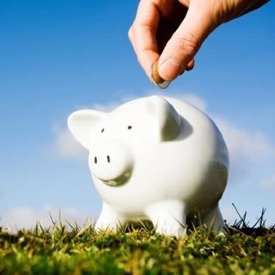 And that is what happens when money you hadn't earned enters the picture. It's like that icky feeling you get waking up after a one-night-stand (so I heard). It is also why a society that relies disproportionately on charity will always struggle to stand among its regional achievers as peers.
Web search giant Google.com struggled with a similar problem in the early days when it was trying to figure out how to make money off its brilliant Internet search services. Its dilemma is that its millions of users have come to trust the independence of the search results it delivers them. At the time, its biggest competitor Overture sold search results to the highest bidder — which means that when you search for "Hawaiian vacation", the result that the Overture site will deliver you is a link to a travel agent who paid the most for the search term. This made Overture's search results unreliable.
As we know now, Google makes lots of money from advertising. But it does so by being transparent about which of the content that appears on its results pages are paid for. Try a search on Google right now and you will find some sections of the page that comes up clearly shaded and marked "Ads". That way the user knows which parts of the page contain the objective results and that these results are not infiltrated by tainted (read funded) content. And that is why Google is frequently rated as one of the most trusted brands on the Net.
And so we come to Rappler.com, which claims to be a "social news network" (go figure that one out here). I tweeted on New Years Eve, "The question is who is funding #rappler? That will be basis for assessing how objective these guys really are".
The founders of Rappler.com — traditional journalists — who now fancy themselves "online journalists" are moving into territory in the same way Philippine President Benigno "Noynoy" Aquino III presumed to take "social media" campaigning by the horns — with minds ill-equipped to see the point. The two-and-a-half year history of publicity gaffes accumulated by the Aquino machine (despite the presence of Filipino Net pioneers in its bloated team and alliances with others) is a testament to this lack of understanding. In a similar manner, the cadre of be-credentialed "online journalists" that now make up Rappler.com seem to be experiencing the irony of how the very experience and education they attempt to leverage is actually proving to be their biggest liability.
A run-in with the University of Santo Tomas (UST) over a doctorate degree it granted Supreme Court Chief Justice Renato Corona is now putting the fledgling brand equity of Rappler.com to the test. The centre of it all is one of their writers, decorated "journalist" Maritess Vitug. Rappler.com justifies the authority it presumes to wield in facing off with the venerable institution by surrounding their writer with the pomp and circumstance she had come to be accustomed to in her "years" as a "journalist"…
The request for a University of Sto Tomas (UST) position was made by Marites Dañguilan-Vitug, whose body of work as a journalist stretches back 30 years and is the author of one of the world's top 10 books on courts and justice systems, "Shadow of Doubt." She is the founder of Newsbreak, which has operated as a magazine and online for more than a decade until it joined Rappler in December 2011.
Very traditional, to say the least. Ms Katrina Stuart Santiago couldn't have made a sharper and more succinct point around the above episode…
it is important that Rappler respond to these questions properly and accordingly, and not brush it off by invoking Vitug's years as journalist or by saying that they are " journalists have worked for global news organizations and top Filipino news groups." certainly if they take pride in being "online journalists" who "promise uncompromised journalism that inspires smart conversations and ignites a thirst for change" they must begin by answering questions on legitimacy and credibility, banking as they do on the names that are on their roster.
As Angela Stuart-Santiago in a subsequent piece highlighted: Vitug backed by her Rappler colleagues and fans turned a rebuff from UST management that questioned her credibility and countered with requests for clarification on what exactly Rappler.com stands for into what amounts to an online tantrum. Stuart-Santiago points out that Vitug…
[…] could have checked out the matter with CHED, and maybe she would have learned what [Inquirer.net writer Lito Zulueta who wrote UST's response] gleefully pointed out, that UST is allowed by CHED to grant academic degrees to individuals "whose relevant work experiences, professional achievements and stature, as well as high-level, nonformal and informal training are deemed equivalent to the academic requirements for such degrees."
…which inadvertently (and unfortunately for the Rappler mob) turns them into the usual suspects of the sort that Stuart-Santiago speculates could be "part of a diss-corona campaign in aid of his conviction sa impeachment trial", and as such brings the now obvious question:
Who funds Rappler.com?
Perhaps, rather than succeed in its mission to "uplift" the standards of online news "reporting", Rappler may instead further validate the emerging credibility of those of us who simply get on with it without making a big fuss about what our "credentials" (if any) entitle us to. Considering that many appalling ideas are already being spread by what are supposed to be our most "respected" opinion shapers, we may actually need to learn to rely less on what tradition dictates.
benign0 is the Webmaster of GetRealPhilippines.com.