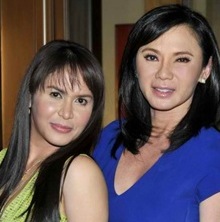 Media giant ABS-CBN "reported" a while back how Jinkee Pacquiao became more beautiful in what comes across more as an infomercial than the work of real journalism, pitching a cocktail of "products" that account for her new look: Smart Lipo to help her lose 20 pounds; Body Tite which is "a body remodelling procedure from the United States which assists liposuction and tightens the skin"; Ulthera, "a non-invasive procedure from the US" which "utilizes 'high intensity focused ultrasound' to tighten the skin after a 45-minute session". All of this was supposedly administered with "a little help" from celebrity cosmetic surgeon Vicky Belo.
Considering that most celebrities actually attempt to conceal the surgery behind their million-dollar looks, it comes across as baffling how Jinkee seems to revel in the media spotlight that shines upon her technologically-enabled glamour.
Latest in the buzz about the wife of boxing champ Manny is her cover photo on MEGA Magazine…
SUPPORT INDEPENDENT SOCIAL COMMENTARY!
Subscribe to our Substack community GRP Insider where you can opt to receive by email our more comprehensive and in-depth free weekly newsletter GRP Mail. Consider also supporting our efforts to remain an independent channel for social commentary and insight by sponsoring us through a small donation or a monthly paid subscription.
Subscribe to our Substack newsletter, GRP Insider!
Learn more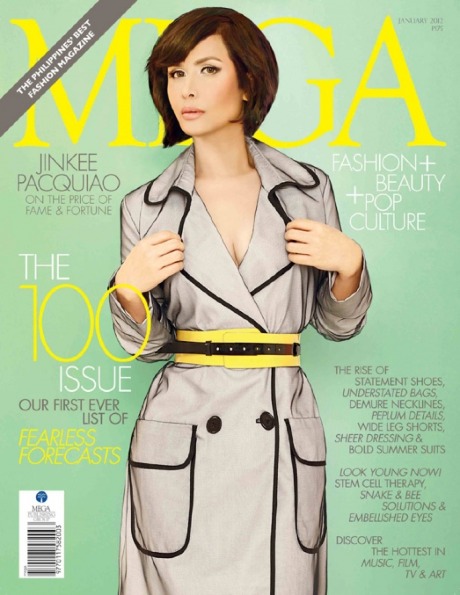 This time the glamour is allegedly digitally-enabled. Too much Photoshopping? You be the judge.