If the underlying strategy of those who are campaigning for the ouster of Philippine Supreme Court Chief Justice Renato Corona is the use of mainstream mass media to demonise him, they may be in for a worthy challenger from those who defend him. Lawyer Karen Jimeno who has taken the role of one of the spokespersons of Corona's legal team of top-notch attorneys is emerging as a media celebrity in her own right.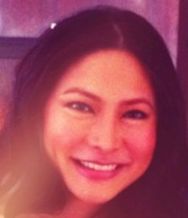 Jimeno stands out in stark contrast to the common lack of class of the prosecution team (and the broader anti-Corona campaign juggernaut) in the way she presents herself to and engages the Philippine Media. Together with her colleague and fellow team spokesperson Tranquil Salvador, she provides an oasis of decorum and dignity to what is evidently becoming a minefield of underhanded tactics and jologry that has long been the hallmark of Philippine print and broadcast news.
As I observed in one of their earliest press conferences on Day Two of the impeachment trial…
I salute the grace with which Corona's defense team spokespersons discussed the remains of the day with the media after that "disastrous" showing by the prosecution. They kept reminding everyone to apply a bigger picture perspective on the whole exercise we are being subjected to today courtesy of the vanity and small-mindedness of President Benigno "Noynoy" Aquino III, and not see the bumbling antics of the prosecutors on Day 2 as a feather on their cap. The setback of the prosecution team is "just an initial victory" according to Atty. Tranquil Salvador of the defense team "This is not a day-to-day competition. In a trial like this, you need to build up your case," Salvador said.
This well-bred class stands in stark contrast to the inbred crass of Philippine media. A recent "report" on the ABS-CBN News site made a mountain out of the molehill of an alleged Php 8 million (est. USD 184,000) increase in the wealth of Corona "after joining the SC". Then again, USD 184,000 being considered to be a big amount to ABS-CBN reporters just highlights the sort of non-money "journalists" make in the Philippines (considering the vast wealth of the Lopez clan who own much of ABS-CBN), which is probably why so many of them need personal "sponsorships" on the side to get by.
More interesting is the way the full statement of assets, liabilities, and net worth (SALN) of Corona were splashed all over that "report". Included in the documents placed online for ready download is Corona's residential address which, in most countries, would be an unethical practice. But then, this being the Philippines, a Third World country lest we forget, anything goes. The Civil Code of the Philippines lacks any explicit stipulation on the treatment of personal information by the media. In that regard, what ABS-CBN do are, by Philippine standards, normal.
As I wrote a while back in 2009 in my article "The establishmentisation of the Philippine Media"…
I, for example, am very critical of ABS-CBN on the basis of what I see on their Bandila news program which is aired on a free-to-view channel in Australia, specifically in the way they routinely:

– give disproportionate airtime to hearsay (sabi-ni-ganyan and sabi-ni-ganito) "reporting" and other instances of sloppy journalism that insult their otherwise noble profession;

– give disproportionate airtime to politically-charged stories when there are disasters and other events affecting hundreds or thousands of ordinary Filipinos that are more newsworthy and deserving of broadcast minutes; and,

– broadcast images of uncovered dead bodies demonstrating a lack of respect for privacy and regard for common decency.

On one episode (I think this was in the aftermath of flash flooding in the Bicol region), they even had their field reporters and camera crews shoving their way into a busy emergency room to interview medical personnel.
The Filipino viewing public should be thankful for Jimeno's classy glamour and Salvador's telegenic communication style. They complement the steely professionalism of the top-notch defense team who give honour to their general, the venerable Serafin Cuevas who, unfortunately, stands out like a law professor in a classroom full of slow learners. If this is going to be a trial-by-media, the Corona legal team are up to the job even in that aspect. They could have been stand ins for the protagonists of lawyer drama TV show Boston Legal. Then again, even the prosecution teams in Boston Legal are shown to be brilliant lawyers themselves — which describes the sort of stretch of the imagination needed to see their Philippine counterparts fitting the bill there.
[NB: Photo of Karen Jimeno shown in this article show up in an image search on Google.com and can be traced to the site OnlineKnowledge.org.]
benign0 is the Webmaster of GetRealPhilippines.com.