Sorry. This is going to be another article that breaches the let's-not-go-there-please barrier. Fasten your seatbelts.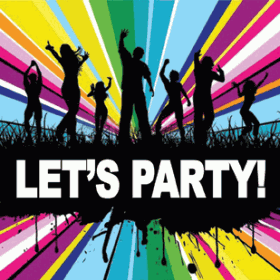 I find it a bit distasteful that we'd be celebrating what a supposedly "fun" place the Philippines is. So I heard today; It's more fun in the Philippines. That's the new tourism slogan recently unveiled by the Philippines' Department of Tourism.
At best, it is an unfortunate combination of both the nature of the message itself and the timing of its release into the "social media" ecosystem. Two Twitter hashtags, #ItsMoreFunInThePhilippines and #1ForFUn, are reportedly "trending" worldwide as a result of the frenzy stirred up by the campaign which had "social media" promotion as one of its key tactical pillars.
And just like that, the public consciousness shifts from disaster-shock to having "fun".
Perhaps it is easy for Filipinos to do just that on account of our being famously disensitised to our consistent track record of seeing preventable disasters blighting our contemporary history . But considering that a tourism campaign would necessarily be targetting potential foreign visitors who live in countries where "the Philippines" comes up as a blip in the media radar only when appalling tragedy strikes, well, you do the math.
Relevant today, in that context, is the big elephant in our little room of revelry — the recent flooding disaster that hit Cagayan de Oro and Iligan cities in northern Mindanao which claimed thousands of lives. Perhaps this latest demonstration of our inch-wide national attention span takes its cue from the words of "wisdom" issued just a couple of weeks ago by a presidential sister on the show of the country's most famous celebrity — the other presidential sister Kris Aquino. Bad things that make people sad do happen but "life should go on," said Ballsy Aquino-Cruz on Kris TV. Life, she said in Tagalog, cannot just stop and sulking will not help at all.
Perhaps. But there is dignity in moving on in a muted and sober manner in consideration for those who lost everything (and then some) in what remains to be an appalling tragedy by any standard.
What I find particularly disturbing is how we seem to gloss over the reality that this tragedy is an outcome partly of the way we had, for generations, disrespected the natural bounty of our islands nation. The other day, my colleague Ben Kritz exhibited a specific instance of how this sort of sloganeering rings hollow in a country that places very little premium on substance, when he compared the "official" photo of our "world-renowned" Banaue Rice Terraces to a photo of what is currently real.
Further back, I wrote about how the tourism industry has been put forth as the industry of last resort (no pun intended) in light of the rather dismal economic prospects that the year 2012 presents us. Back then in early 2009 when I wrote that article, it was precisely this physical "beauty" that was being extolled as evident in the words of the Inquirer.net editor himself…
The Philippines has many tourist attractions like Boracay, one of the best beaches in the world; Palawan, "the last frontier," which has exotic wildlife, white sand beaches and natural wonders like an underground river; Bohol, which has the world-famous Chocolate Hills and superb diving spots like Panglao and Balicasag; the Banaue rice terraces, called the Eighth Wonder of the Modern World; and Tubbataha Reefs, an excellent diving spot.
That was then, this is now. And the slogan has since changed.
If we are now highlighting the Philippines as a "fun" place, perhaps it is because the Philippines no longer stands out for its physical beauty. If it weren't for the Sendong tragedy, it would've been a funny thing to note that the slogan I proposed back then had an uncanny ring to it…
Nice Pacific islands to visit. Just avoid all evidence of Filipino habitation.
It's called "the Philippines".
benign0 is the Webmaster of GetRealPhilippines.com.