I think it's time I gave President Benigno "Noynoy" Aquino III some credit where it is due. In the span of less than two months, he had pulled off a successful blitzkrieg across two venerable institutions of the Philippine Government — the first involving a swift and decisive flattening of a series of roadblocks both inherent in the Law and put up in melee by the Supreme Court to protect the rights of Filipino citizens against undue curtailment of their liberties by any authority, and the second involving the herding of no less than 188 House "representatives" within less than 24 hours into signing an impeachment complaint against Supreme Court Chief Justice Renato Corona.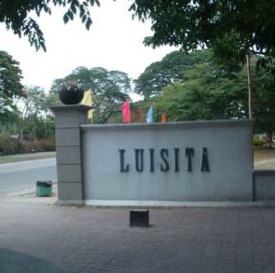 The first blitz all but threw the entire judiciary into disarray with the operations and services of the entire court system of the country virtually grinding to a halt some days and its members and staff turned into yet another Filipino-style indignation movement. The circus turned Corona into something akin to a politician on the campaign trail, complete with fiery Tagalog speeches, blown up colour portraits on tarpaulin, and for-effect Roman Catholic masses.
The second blitz is only half-complete. The beating down of the House of Representatives by Malacañang into a bunch of buffoons sniveling about how their arms were twisted into signing the impeachment document despite some of them not having read it was just the first wave of the invasion. The second wave, if we are to believe the "warnings" of Senate president pro tempore Jose "Jinggoy" Estrada is already being mobilised — most likely behind the shadowy world of feudal oligarchs' wheelings-and-dealings.
Reports of how Noynoy is being driven hard by the "elders" of the powerful Cojuangco feudal clan to secure their continued ownership over the vast — but reportedly insolvent — Hacienda Luisita estate, point to the true architects of the House coup that got the impeachment complaint against Corona off the ground and flying high…
[…] the plot to oust Corona was hatched at the Bahay Matanda, the ancestral house of the Cojuangcos after elderly members of the Cojuangco clan reportedy [sic] berated President Aquino for attacking members of the High Court which they believe was the reason the SC justices revoked the stock distribution option and ordered the distribution of the [Hacienda Luisita] sugar estate to its tenants.

"From the time of (President Ramon) Magsasay [sic], the hacienda land was never lost. When Martial Law came, we still did not lose our land. GMA (Gloria Arroyo) and Cory had a fight during GMA's presidency, we Cojuangcos still did not lose our land. Now that that you (Noynoy) are president, we lose the hacienda!", the Tribune source quoted an elderly Cojuangco as he berated Aquino in the vernacular.
…so it is not surprising how the next poor sod in the Yellow Army's hit list may turn out to be none other than Senate President Juan Ponce Enrile.
Indeed, a regular visitor to Get Real Post who goes by the handle "Felipe" summarised in a comment what could be a very plausible strategic targeting initiative being implemented by the Second Aquino Administration…
The Aquino administration has been working on getting rid of all perceived hindrances to their goals either incrementally or by employing a multi-pronged approach:

– They've gotten rid of Sen. Miriam Santiago by recommending her to the ICC — She's too elated to take notice of any "catch" or ulterior motive behind this recommendation (this is not to say she's not absolutely qualified for the job).

– Then they're now after Sen. Enrile.

– Sen. Joker Arroyo is a bit difficult to peg down as yet.

– They've also given sums of money to leftist groups to keep them from creating or supporting any public uprising, outcry, or unrest.

Rapa Lopa's SWS and Tony Boy Cojuangco's Pulse Asia are used to accomplish several things:

[1] take advantage of this naive or gullible tendency among Filipinos to be easily swayed by bandwagons in order to keep the numbers up and build or maintain support for Aquino.

[2] divert attention from bad publicity or news of negative ratings given by those neutral international agencies.

[3] create a perception of lack of support by the larger public to discourage any thoughts among its citizens of forming protests or creating any uprising.

Mainstream media such as ABS-CBN/TFC helps by skewing the news to portray one side as good and the other side as evil (no fence-sitters please). Media is also good for creating "hooks" that lead to cult-following or loyalties.

They continue to deploy blokes to saturate the internet, e.g. blogs, forums (e.g. PEx), social networking sites such as Facebook, Twitter, etc. with pro-Aquino campaigns or propaganda in comments, posts, articles, and so on.

The political machinery of course is well-funded by the country's uber-rich making sure of their [return on investment].

These are just the tip of the iceberg.

[NB: Some minor formatting effected on the original quoted text to enhance readability]
A cornerstone of this strategy is obviously a continued propping up of a semblance of legitimacy and righteousness in Noynoy's actions on the strength of what is perceived to be wide public support for anything and everything associated with the Aquino-Cojuangco pedigree although by some indications, even this bastion of the power base of the Aquinos and Cojuangcos may be fast eroding.
The plot thickens which, to Aquino's credit, is much more that can be said of this circus than the average Filipino telenovela.
A sore bum from a good spanking hopefully builds a bit of character for you-know-who…
benign0 is the Webmaster of GetRealPhilippines.com.