The latest perceived affront to Filipino "pride" comes from a certain Nicole Lynn who, just after she flew into Manila on the 3rd December 2011, reportedly appeared as guest in Willie Revillame's variety show Wil Time Big Time and then allegedly posted this "status update" on her Facebook profile…
"I hardly made it to manila and we already attended a ridiculous tv show. So annoying!!! These people want to touch you and be with you all the time!! I can't understand a word they say. I can't wait to go back home. This country is so dirty and noisy. I'm scared to eat!!! What a mess. On a lighter note I don't see any real competition. Will keep you updated my loves"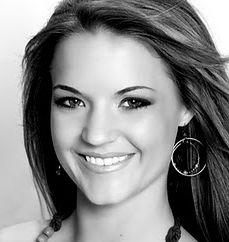 Apparently this "update" (see image that is claimed to be a screencap of said update here) set off the most recent instance of what has already become an all-too-familiar phenomenon that hits the Filipino digiteratti every now and then — a storm of "commentary" owing much of its cause to a world-renowned trait of Filipino discourse first articulated by "an admired Filipino economist, based in New York" back in 2000 who observed how Filipinos tend to habitually fixate upon the "droll and unintelligent, focused on the trivial or the irrelevant".
Back in mid-2010, a similar stampede to express "indignation" against such "insults" centred around American comedian Adam Carolla whose Facebook page was inundated with pieces of mind coming from "concerned" Filipinos (see a sample of these pieces of mind here) after he also expressed some similar self-evident observations about Philippine society.
For that matter, an "onion skin" mentality has long been something attributed to the collective character of Filipinos. Back in 2002, the late American consultant Clarence Henderson had his own personal encounter with this unsavory trait and related it in his seminal two-part article Cyber-Flamings & Onion Skins: A Savage Journey to the Heart of the Pinoy Dream where he made this observation following the experience…
Now, however, the bruises incurred in the battles described in "1. The Facts" have made me acutely aware of how much Filipinos hate being criticized and (especially) how much they hate foreigners (or other Pinoys for that matter) being critical of the Philippines.
The article goes on to enumerate past instances of similar mass expressions of shallow indignation, notable of which is the Claire Danes "Ghastly Manila" of remark of the late 1990s which also got her into the firing line of Filipino "pride"…
The whole country, led by the Manila City Council, was immediately inflamed and up in arms. There was a major move to ban all of Danes' films in Manila and her name is now considered synonymous with "Ugly American". Very few politicians or commentators were brave enough to note that Danes' comments were basically accurate and that something badly needs to be done about the state of the Philippines' capital city.
You gotta wonder what exactly makes Filipino "pride" so utterly fragile.
benign0 is the Webmaster of GetRealPhilippines.com.