Last week, in one of my very rare fits of writer's block, I said to myself, "Not to worry. The next Philippine political circus is just around the corner." I kinda admit, it gets boring when I'm always right. Filipinos have so far proven that they are great at using the awesome power of democracy to do nothing more than organise grand circuses. The really quaintly humorous thing about this latest circus — the bid to "impeach" Supreme Court Chief Justice Renato Corona — being drummed up in the Philippines' House of Representatives is how the only loser in that exercise will be none other than the Average Filipino Schmoe.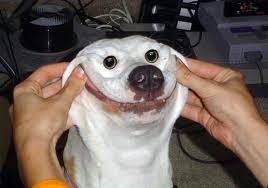 Whatever the outcome, the Philippines will be the same — it will be left high and dry with nothing to show for the vast investment in lost time, weakened attention spans, and shot institutions that this latest drama will soak up.
SUPPORT INDEPENDENT SOCIAL COMMENTARY!
Subscribe to our Substack community GRP Insider to receive by email our in-depth free weekly newsletter. Opt into a paid subscription and you'll get premium insider briefs and insights from us daily.
Subscribe to our Substack newsletter, GRP Insider!
Learn more
Loser Number One. President Benigno "Noynoy" Aquino III, for starters, will be shooting himself in the foot. If he does manage to kill all the villains in his telenovela administration, he will be left with no plot to bandy around. The true nature of his presidency — one that has no plan for the remaining five years and no vision for what the Philippines could be by 2016 — will be left exposed.
But maybe we should not underestimate the imagination of the Prayerful One.
Really, all Noynoy will need to do is find the next villain to mask the underlying cluelessness of his government — line up the other "Arroyo-appointed" SC justices and impeach them too perhaps. As he himself once said, there are lots of other "kabuwisitans" ("pains in the ass") that are out to thwart his goals to institute "reform" in this sad nation. After Corona's fall, Noynoy just needs to choose the next one to put up as the next hairy monster that is out to block his agenda.
Democracy to Filipinos is like a computer to a four-year-old. All they want to do is play games on it. There's a difference between using the 32-bit power of a modern computer to play Farmville or putter around social networks all day and using it to design magnificent bridges, write moving pieces of literature, or compose spine-tingling music.
Loser Number Two. The venerable House of Representatives is being made to look like a bunch of pathetic chumps. Even the Philippines' "honourable" Congressmen were herded like cattle into the slaughterhouse in this recent impeachment circus. The thing with people who've got a lot to lose is that they can easily be coerced into compromising what little personal principles they have left.
Perhaps there is something to the way opposition leader Albay Rep. Edcel Lagman called the impeachment bid the "mother of all blackmails".
Lagman said many of the administration lawmakers "were blackmailed into signing the impeachment complaint by threatening those who would refuse to sign with the deprivation of their Priority Development Assistance Fund (PDAF) and other funding releases for their respective districts."

"The Supreme Court justices are being blackmailed not to decide pending cases against the Aquino administration, otherwise the wrath of impeachment will be on them," the minority leader said.
Indeed, even now, the astounding speed at which the complaint against Corona raged through the House brought up disturbing questions around the now evident ability of Congress to expedite politically-motivated matters by vast orders of magnitude yet allow more important national issues to fester under the weight of endless quibble that pass of as "debate".
It seems it is not only the credibility of the SC that is being undermined here, but that of the legislature which, like the executive branch, is really a closer reflection of the society it leads owing to its being composed of people elected by mere virtue of a popular vote. Said Quezon City Rep. Winston Castelo…
"The crystallization of divergent views and opinions and the emergence of a new consensus among lawmakers do not in anyway destabilize the country. While they challenge Corona and his former boss, what has been taking place is part of the democratic processes and should therefore be recognized and accepted," Castelo said.

"Only a twisted mind can conjure malice and ill will to the ongoing democratic processes," he said.
Castelo should think again. Congress does have a clear track record of behaving in ways contrary to the so-called "will of the people" that Filipino poets keep harping about. Back in 2005 Inquirer.net "columnist" Neal Cruz lamented this very character of our esteemed "representatives" as collective lackeys of whoever may happen to be pulling the money train at the moment…
We are a representative democracy and congressmen are elected to represent their districts in the House. They are supposed to follow the wishes of their constituents who are their employers. But look at what they're doing. They are disobeying their constituents and pushing Charter change just because of the ambition of their leader who wants to become prime minister by hook or by crook because he knows he cannot be elected president.
See, that's the trouble with a cage full of monkeys that merely dance to the loudest tune. Back then, Congress was motivated one way. Today, Congress is motivated another way. What will the motivational force behind Congress be tomorrow? Happy days ahead. The next political circus as sure as the sun rises is just around the corner.
Which brings us to the real kicker…
Loser Number Three. Filipinos ultimately end up with the short end of the stick. Like a talented televangelist, the Aquino-Big-Media Industrial Complex are cut out for the job of whipping up a frenzy among a people all too willing to line up for the next fix of the opiate of empty "hope" that the "Laban" ("Fight") rhetoric is good at injecting into their quivering veins.
But, really, what will change for the Average Filipino Schmoe after this quaint project wraps up?
The venerable journalist Manuel L. Quezon III blogged in the circus of 2005 that:
The Philippines – Filipinos – tried [at the time, the 2005 impeachment bid against then President Gloria Arroyo] to do everything by the book, they tried to do everything exactly as specified by the Constitution, they even rallied within parameters defined by that Constitution as far as the right to free speech and assembly are concerned.
Sayaw Pinoy, sayaw.
A society that once elected a famous philanderer, drunkard, and under-educated man to the presidency now lashes out against a Supreme Court Justice who had allegedly lost the moral ground to lead. Indeed. An irony wasted on a people with utterly weak faculties to fathom irony.
Democracy is about building strong democratic institutions and making them work for us so that following procedures actually produces results. To be fair we are doing that today. Let's hope the results will be there when the dust settles.
benign0 is the Webmaster of GetRealPhilippines.com.