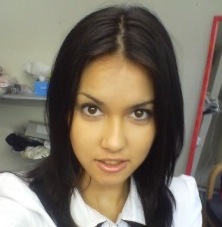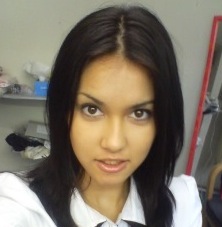 As if to confirm the national delusion described by Get Real Post writer Ilda in her May 2011 article "Do Filipinos suffer from narcissistic personality disorder?", a number of Filipino men signed up responded to a bogus account of popular Japanese adult movie star Maria Ozawa hoping to be cast in her next adult film. An estimated 48 percent of Filipino men consider themselves sexually attractive according to a study which also showed that this was the highest rate recorded among Asian men. A CNN International article concluded that Filipino men are "the most narcissistic in Asia". The article included a stock photo with the caption "The only men in the world who call out their own name in bed".
The phony "Maria Ozawa" Facebook account was reportedly created only on the 28th of December of this year following a "cryptic" message left on the official (confirmed) Maria Ozawa Facebook page Ozawazone saying "hello philippines" (the page Wall is publicly-accessible).
[NB: As of this writing that entry no longer appears there and the phony account could not be found.]
Unfortunately, despite their confidence in their perceived sexual prowess, it seems Filipino men are not the brightest bulbs in the region. The would-be adult film studs responded in "a flurry" to a "shoutout" on the phony Ozawa account announcing that an "audition will be on january 2012…" A photo of Ozawa on the official Ozawazone page riding a caleza (a Filipino horse-drawn carriage) which was touted as "evidence" of her visit to the Philippines is actually part of a photo folder of pictures apparently taken in Indonesia (or some place that is definitely not the Philippines).
Performing simple verification tasks that even an eight-year-old child can do (not to condone minors taking a peek into Ozawazone) seems to have been too daunting an option for the hordes of the hot-blooded progeny of Malakas and Maganda who took the dodgy bait.
Maria Ozawa is a major social media celebrity, Ozawazone having over 660,000 "likes" on Facebook. She has numerous adult films and some conventional films to her credit. Though the child of a Japanese mother and a Canadian father, Ozawa has a non-Japanese but distinctly Asian appearance that happens to fit the standard template of many famous Filipino actresses. This seems to have worked at making her a popular figure among Filipinos.
benign0 is the Webmaster of GetRealPhilippines.com.