Killed over a Php 1 million (USD20,000+) monthly allowance. That was what seemed to have been the motive for the killing of showbiz personality Ramgen "Ram Revilla" Bautista who was murdered apparently in cold blood on the 28th October in his home. The two prime suspects are his younger siblings Ramon Joseph "RJ" Bautista and Ma. Ramona Belen Bautista, with the earlier already in police custody and the latter still being hunted down.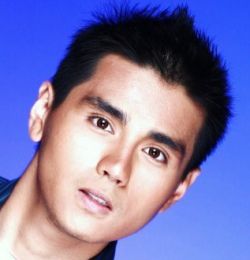 These are the sorts of people who make up the feudal clans that rule the province of Cavite; people for whom a theoretical motive for murder over such a petty sum — perpetrated by siblings of the victim nonetheless — can be so widely accepted as plausible. Still the theory needs to be verified — an obviously important task that the honourable Senator (and former showbiz "action star") Senator Ramon "Bong" Revilla Jr reminds us is the obvious next step…
"We call on Task Force Ramgen to make sure that the result of the investigation [would] not lead to irreparable damage to the innocent, especially to their family members," the senator said, adding:

"We will not believe that he (RJ) had anything to do with it until it is proven beyond reasonable doubt."

Revilla Jr. called on investigators to examine the "credibility" of the other suspects who had tagged RJ Bautista. "The statements should be validated, not taken on face value alone," he said.
What sorts of upbringing breed such sorts of people? I really don't know because I can't really relate. But I do have an important point to make. What seems to be particularly remarkable about the details that came to light as a result of this drama is how many of the men in the Revilla clan of Cavite are named "Ramon". The patriarch of the clan, Ramon "The Don" Revillla Senior is the man who started it all — the original Revilla of showbiz who fathered an entire thriving line of Cavite overlords and showbiz personalities who not only carried the family name but inherited the patriarchical given name as well.
Given the small sample so far, we can't really generalise that all the Revilla males of Cavite are named Ramon. So perhaps an interesting exercise would be to find out by studying a bigger sample of this fascinating family. It might take a bit of effort though…
Revilla Sr., a former actor, is said to have fathered at least 80 children.

He had seven children with his wife Azucena, who died in 1998. They are Revilla Jr., Bacoor Mayor Strike Revilla, film producer Andrea Bautista-Ynares, and Marlon, Rowena, Princess and Diane.

In an interview last December, Revilla Jr. said he had met at least 40 of his half-siblings.

In 2007, Revilla Sr. left samples of his DNA with the National Bureau of Investigation so that anybody who would claim to be his child after he dies could be tested.
One thing's for sure, we can rule out Strike and Marlon in this worthwhile exercise.
benign0 is the Webmaster of GetRealPhilippines.com.