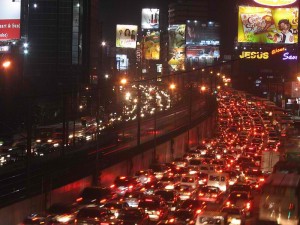 The news feed was just too hard to ignore, it headlined: "EDSA to be renamed Cory Aquino Avenue?" and it opens with
"The House of Representatives is now tackling on first reading a bill seeking to rename Epifanio delos Santos Avenue (EDSA) to Cory Aquino Avenue."
and ends with
""It would be but a fitting tribute to former President Corazon Aquino, a woman of courage and valor, that EDSA, an avenue that became testament to the country's love of democracy, be named after her,"
Proper perspective is drowned out with all the smoke screen and the yellow fever. I once wrote:
SUPPORT INDEPENDENT SOCIAL COMMENTARY!
Subscribe to our Substack community GRP Insider to receive by email our in-depth free weekly newsletter. Opt into a paid subscription and you'll get premium insider briefs and insights from us daily.
Subscribe to our Substack newsletter, GRP Insider!
Learn more
"Education should have empowered the people with a sense of responsibility to keep the word "Philippines", a noun connoting dignity and honor. Instead, education has given us a nation, divided.
This House bill is a clear indication that education indeed has given nothing back. What  ever happened to the appreciation for history?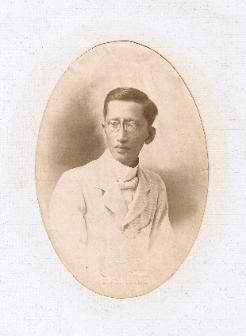 How can a Congressman undermine the contributions of  Epifanio Cristobal de los Santos, also known as Don Panyong, the Great among the great Filipino scholars?
He was "honored and respected not only in the Philippines but also in
foreign countries. In Europe, he was recognized as a premier
philologist and writer of biographical and historical matters about
the Philippines. He was the first Filipino, of native parentage, to
join and become a member of the Royal Academy of Madrid.
Cecilio Apostol portrayed him as one of the country's two best
Filipino writers in Spanish prose of all times, the other being
Marcelo H. Del Pilar.
Indisputably, Don Panyong was the best critic, writer and
biographer that the Golden Age of Literature of the Philippines
ever produced. An artist by disposition, he was a scholar in the
truest sense, fascinated and well versed in all branches of human
learning."
Do we ditch the scholar in favor of the politician?
Do we really have to make it that obvious that a nation has relegated education as just a means to an end?
A miasma of a nation of no soul.
One cannot become who is when there is no past to look back to and to learn from. As cliché as it may be, "Ang hindi marunong tumingin sa pinanggalingan ay hindi makakarating sa paroroonan."
President Corazon Aquino may have increased the national debt by $5 billion within the six years of her administration and the Philippine economy remained stagnant in the aftermath of the 1989 coup attempt. Her final year in office saw inflation raging at 17% and unemployment slightly over 10%. (Source: Wikipedia)
Despite the legacy of the Asset Privatization Trust and the flaws in the Comprehensive Agrarian Reform Program (CARP), Corazon Aquino remains an inspiration to many, a romantic catalyst for change. It is said that she rose from being a political housewife to face the challenges of Asia's basket case head on and for that alone, many Filipinos have looked the other way at the fumbles of her crew and have instead commended her for her strength of character and humility but naming EDSA after Cory is just way too much. There are more important pending matters that the Congress should be debating on.
Should the people keep on looking the other way when the Revised Penal Code badly needs revision?
Should we keep on saying hallelujah for the resting Cory when the Constitution baptized by her government impedes economic development and empowers the oligarchy?
What ever happened to the FREEDOM OF INFORMATION ACT that has been already APPROVED BY THE SENATE SINCE DECEMBER 2009?
Aren't we supposed to be on the road towards "Daang Matuwid"?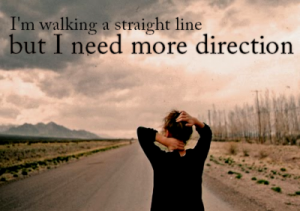 I never thought Congress would make a shortcut by making the Yellow mantra literal.
There is more to taking the "daang matuwid". We may be walking the straight line but where does that lead us to?
As  the great EDSA once said:
"Today's events are tomorrow's history, yet events seen by the naked eye lack the depth and breadth of human struggles, triumphs and suffering. Writing history is writing the soul of the past… so that the present generation may learn from past mistakes, be inspired by their ancestor's sacrifices, and take responsibility for the future."
Image sources:
http://www.brownpinay.com/2008/05/epifanio-delos-santos-of-edsa.html
http://www.epifaniodelossantos.com/BIO.html
http://imagequotes.tumblr.com/post/1412008481/edit-www-jaymepollock-tumblr-com-source