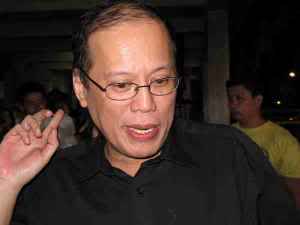 If you search the Internet for a definition of a dictatorship you will find a variety of opinions, but they all seem to agree on certain basic characteristics:
Single-party rule. We tend to identify "dictators" as individuals, but historically dictators have always been the spear-tips for powerful organizations.
Justification of abuses. Dictatorships must always have an "enemy," so that they can assert their actions, no matter how apparently unfair, unethical, or immoral, serve some "higher purpose" for the people, promoting "equality" or "stability" or "fighting forces of repression." The usual tip-off that a government has dictatorial tendencies is a noticeable increase in the very problems the government says extreme measures are needed to combat.
Suppression of opposition. There are degrees of suppression, of course; stronger dictatorships can take more overt (and sometimes violent) steps to render political dissent ineffective, less secure dictatorships must resort to subtler means.
Manipulation of information. The dictatorship relies on control and use of the media to spread the message the government wants its people to hear.
Subversion of the legal system. A dictatorship cannot allow courts to be independent.
Any of that ringing any bells?
In Noynoy Aquino, this country has chosen a leader who has placed what little administrative authority he does not reserve for himself (and given that it now requires Presidential approval to fix the toilets at the airport, it's very little) in the
hands of incompetents chosen not for any technical skill but their level of sycophancy, has made the fundamental justification for his presidency the "fight against corruption" (as personified by his evil predecessor), suppresses opposition in and the freedom of action of two co-equal branches of government through unprecedented (and, incidentally, illegal) control over their finances, operates a large and – their ineptitude notwithstanding – intensely active propaganda department, and openly defies rulings of the highest court in the land.
The uproar over the uncharged and unconvicted former President Arroyo's being prevented from leaving the country for medical treatment has finally shaken at least a part of this country out of its torpor to realize there is something very undemocratic and very wrong with the way High Chancellor Sutler President Aquino is discharging his office. But the woeful "State of the Nation" described by former Senator Ernesto M. Maceda last week on the occasion of Pee-noy's 500th day in office didn't just happen overnight. Everyone should have seen what was coming when Aquino coyly suggested – almost before his mother's corpse had a chance to cool off – that his presidency would be ordained by God.
Of course, a country where the opinion of a beauty queen on a subject other than fake boobs and spray tan is actually considered a serious debate topic probably shouldn't be surprised to find itself in a serious social and political predicament. And how it might sort itself out of this mess without causing itself further misery and embarrassment is anyone's guess.
I write a column for The Manila Times on Tuesdays, Thursdays, and Saturdays. Most of the energy sector and the heads of several government agencies probably wish I didn't.