Filipino television star Willie Revillame certainly earns the big bucks the networks pay him. Recently he again exhibited his ability to draw crowds in stampede proportions to one of his shows. This time it was TV5's Will Time Big Time which drew hordes hoping to score tickets being doled out for free for the show's first anniversary extravaganza on the 22nd October at the Araneta colliseum. Prizes at stake were no small deals…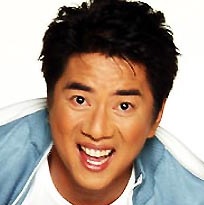 Prizes include P7 million cash, 10 cars, and three houses and lots courtesy of Sen. Manny Villar. Along with the free tickets, each is given P1,000, a bag of groceries and 5 kilos of rice.
Unfortunately for the multitude of hopefuls who massed at the Amoranto Sports Complex in Quezon City, it seems the coveted dole outs were released a day before the 15th October, the day it was announced they were to be given out.
A teeming mass of impoverished Filipinos who travelled from all over camped outside a sports complex in Manila's heat, humidity, and corrosive atmosphere is not a pretty sight. Even on a good day, Filipinos are known for going about their personal business even in public streets. And even where there are public toilets, the inconsiderate way with which these are used is world-renowned. Needless to say, the estimated 5,000 people who waited for their free tickets that day created what must have been one hell of a sanitation nightmare for city officials. Considering that sanitation standards upheld by most Philippine city officials are not the best in the world to begin with, this must have been really bad.
As of Saturday, the streets around the complex—Scout Chuatoco and Alejandro Roces—already reeked of urine and were strewn with trash and leftover food.

Some people tried to catch some sleep on the pavement, seemingly oblivious to the stench and the smoke from passing cars.

A nearby eatery charged P5 a person for the use of its toilet—but apparently not everyone was willing to shell out that much.

According to Jongay, the conditions were much worse the night before: "There were more people. We could hardly breathe. I saw at least six people collapse."
This is Willie Revillame, the same man behind the ABS-CBN variety show Wowowee which figured in a similar nightmarish scenario that ended badly back in the 4th February 2006, when 78 people died in a stampede fueled by a rush for free tickets to see the show. That incident was itself, left largely unresolved…
The way I understand it, a fact-finding team organised in 2006 found ABS-CBN culpable for the the deadly stampede and ABS-CBN lawyers lodged a petition with the Department of Justice questioning the authority of this team. This petition to block the investigation was rejected by the Supreme Court on the 29th January 2008. This means there are no legal hurdles to the Department of Justice pursuing a case against ABS-CBN.

Since then, there's been no further updates on the case.

Indeed, try a Google News search using the key words "wowowee stampede abs cbn". You'll come up with nothing (as of this writing).
… which is not surprising considering that this most recent episode is a clear parallel of the 2006 tragedy.
Suffice to say, enticing Filipinos to invest their life's savings and risk life and limb for the chance to be in shows like Will Time Big Time and Wowowee is like fishing in a barrel. The sorts of people whose idea of an investment strategy is betting the family fortune on what amounts to no more than a perverse lottery constitute the bread-and-butter audience of these shows.
"How can I go home if I don't have money for my fare!" said a fuming old woman. "I've been waiting for a ticket and now they tell me they've given it all away! Does Willie (Revillame) know what they have done?" she said.
Dangling such sumptuous prizes in front of a population crazed by poverty is certainly an easy-pickin' business model that builds vast fortunes and lucrative careers. In that context, can we really say Willie Revillame is a bad man by Philippine standards? Perhaps not. After all, Willie Revillame only differs from the dime-a-dozen politicians that infest Philippine politics only in the specific thing he peddles to a people bankrupted in many aspects. While most politicians dangle nebulous concepts of "hope" in front of their voters, at least Revillame dangles tangible giveaways before his legions of fans. In most other aspects Revillame along with some of our more "prayerful" politicians are really all the same.
benign0 is the Webmaster of GetRealPhilippines.com.