I just signed in on the new Twitter knock-off site Heello.com. Look again, though, Heello is not just any Twitter knock-off site. It was founded by TwitPic founder Noah Everett and pretty much rips off all of what makes Twitter, well, the Twitter. It looks and feels like Twitter. It limits posts (called "pings" instead of "tweets") to 140 characters. And rather than "retweeting" a ping of your friend's that you happen to like, you "echo" it.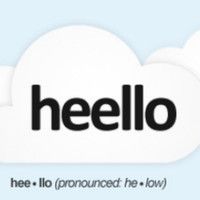 The site was launched shortly after Twitter launched its own photo sharing service in June of this year. The service which will be tightly integrated with Twitter applications and built upon the Photobucket platform will be directly competing with third-party photo sharing services like yfrog and, yes, Twitpic.
There is wide speculation around the obvious — that Heello is a spiteful parody kicked off by its founder in response to Twitter's unceremonial foray into the spaces of its loyal support service providers. This is a practice on the part of Twitter recognised for sometime in the industry and a source of growing ill sentiment among the "ecosystem" of developers of services around the Twitter platform…
Although Twitter isn't immediately revoking API access or support for these apps, it is entering into an entirely new field of competition. And the Twitpic and Yfrog devs certainly didn't expect they'd be competing with Twitter.

We spoke with Twitpic founder Noah Everett Wednesday via email. "We had no idea Twitter was building a photo feature. Communication between developers and Twitter has never been very clear and the relationships between Twitter and its developers has changed a lot since the Chirp conference last year," he said.
As to the blatantly identical service Heello provides, it seems that the applicable principles are quite simple to Everett…
"If Twitter can compete with its developers without fair notice, then why can't we?" he quipped.
Fair enough. Watch this space. For now, Heello!
benign0 is the Webmaster of GetRealPhilippines.com.