The end of the Harry Potter series of movies with the world premiere of Harry Potter and the Deathly Hallows: Part 2 leaves the stars of the wildly successful franchise wondering what they will be doing next. According to its most revered star Emma Watson, her ten-year career playing Hermione Granger in the Potter films ruled her life and that she is now ready to "explore herself" …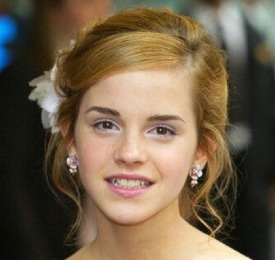 'Not a single second of the day was in my power. I was told what time I'd get picked up, what time I could eat and when I could go to the bathroom,' mirror.co.uk quoted her as saying.

'I have spent more of my life being someone else than I have being myself. I've always had a strong sense of who I am and what I want, but I do need to spend more time figuring that out,' she added.
Even then, Watson bade her Harry Potter character a tearful farewell during the premiere of Deathly Hallows Part 2 held in London last week…
Watson, who first played Harry's sidekick Hermione Granger as a nine-year-old, said the character had become like a sister to her during the filming of the eight movies.

"She feels so real to me," Watson told News Limited, "I will miss being her. It's devastating. She has pushed me and made me a better person."
Nonetheless, Watson reportedly has two post-Potter projects in the pipeline: a Marilyn Monroe feature My Week With Marilyn, and a film adaptation of Stephen Chbosky's The Perks of Being a Wallflower.
However, a move to Los Angeles had long been ruled out according to a statement she made published on the August issue of Harper's Bazaar UK: "L.A. scares the crap out of me. I feel if I have to work out four hours a day, and count the calories of everything I put in my mouth, and have Botox at 22, and obsess about how I look the whole time, I will go mad. I will absolutely lose it."
benign0 is the Webmaster of GetRealPhilippines.com.