In my 2006 book Get Real Philippines Book 1, one of the key solutions I cited to the challenge of effecting fundamental change in the path we have (rather consciously) set for ourselves to chronic impoverishment is to re-evaluate the content of our mass media. I highlighted that it is an easy solution, because much of mass media is within full control of so few.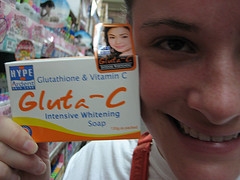 At the time, my main focus was Philippine cinema, but I may as well have been describing the critical social responsibility of all of Philippine mainstream media in the following excerpt…
Philippine cinema has an immense influence over Filipino minds and is, bizarrely, the single biggest factor to consider – primarily because it may be the easiest to change. As shown in the section on Technology, a huge proportion – 61 percent – of on-line discussions in PinoyExchange.com is accounted for by topics on Philippine cinema and television. It is a number that dwarfs all the rest, which is not a surprise because watching movies and television are disproportionately affordable forms of leisure activity in the Philippines (you don't hear of too many Filipino families going off on scuba diving trips over the weekend despite an abundance of scuba diving sites around the islands).
At the time too, my focus was on the particular brand of dysfunction Filipinos are renowned for — an obssession with the bread, circuses, and Heroes described by philosopher John Ralston Saul, in his book On Equilibrium that results in a society where the low product of the vast majority is subsidised by the exceptional output of a tiny minority elite. This is a concept I describe in greater detail in one of my classics where I cite how…
We Filipinos have been imbued with the idea that our hopes for prosperity lie squarely on the shoulders of the elite, the "haves", a handful of leaders and/or a few "extraordinary" individuals. Our society has come to (or, more appropriately never matured beyond) a penchant for giving heroic labels to these "messiahs", as if the Philippines is constantly waiting for a hero to rescue her from her dysfunction. We expect heroic efforts from the few and continued mediocrity from the majority.
So ingrained in the underbelly of the Filipino psyche is this untenable pathetic dependence on the resource rich among them for their future fortunes. The idea of one-way flow of "universal prosperity" from the "rich" to the "poor" as being some sort of natural physical law persistently infects the Filipino mind despite the obvious fact of the wealth controlled by this minority — made up presumably of what we derisively call "oligarchs" — failing to "trickle down" into the gaping mouths of the Filipino masses for the most part of Philippine history.
Having seen that their own local captains of industry have failed to show any inclination to distribute their hard-earned wealth to the masses, Filipinos now extend this bizarre notion of a natural flow of capital from rich to poor to foreign sources of capital. As such, we now see the source of our economic salvation in "foreign direct investment."
The fundamental flaw in that thinking lies in its resting upon one big assumption: that;
foreign capital will succeed where domestic capital had failed in giving the average Filipino schmoe a bigger piece of the Philippine economic pie.
But capital is capital. Whether it is foreign-originated or domestic-originated it will behave the same way in most markets — it will allocate itself to where the returns are highest. So compare that more sensible description of the behaviour of capital with the silly unfounded assumption that it necessarily flows to where it is absent.
So the better question to ask is this:
Are Filipinos a viable investment?
Perhaps we are. As consumers mainly.
Our esteemed local industrialists it seems have recognised this simple fact about our nature as a business opportunity. We are no more than a consumer market. We simply spend our money and spend our days finding ever more creative ways to convince ourselves how much we deserve to spend our money. If local investors see the Philippine market in that light, what makes us think foreign investors will see it any differently?
In that kind of a market, what sorts of industries are we likely to attract under a hypothetical regime of unfettered access to foreign capital? Most likely this: industries that will further grease the pipeline that channels cheap manufactured goods from highly-capitalised economies to the living rooms of increasingly impoverished Filipinos. Filipinos, in turn, will increasingly fund these purchases with the same old labour-intensive solutions — working overseas and working for the factories and retail outlets that manufacture and sell them these trinkets.
Picture then this likely microcosm of what foriegn capital could do to a society that lacks a track record of competitive domestic commercial enterprise nor an aptitude for indigenous capital creation:
Foreign capital will build more factories — and call centres — that will employ more Filipinos who will then become an even bigger market for the celphones that will be offered more cheaply by the 100-percent foreign-owned telephone companies that will set up shop and the gourmet coffee sold in shops opened by even more 100-percent foreign-owned branded food-and-beverage companies that will also set up shop.
Perhaps just a small microcosm, but it does not take much to imagine how this may reflect what could happen at a macro level.
More employment generated, but also more opportunity and incentive to spend
Henry Sy built all of these mega shopping malls that created employment for vast armies of straight-black-haired 20-something salesladies. He also created a surplus of amusement centres for Filipinos to wile away their time and part ways with the hard-earned cash remitted to them by their overseas relatives. It'll be the same sort of investment coming from foreign industrialists. They will simply set up the equivalent of Henry Sy's "employment-generating" operations that will then sell the products of these operations back to employees "benefiting" from this generated employment.
Retained earnings of these foreign or domestic investment funded operations mostly end up in their investors' pockets. And why not? They earned it. To expect some of it to be "shared" with the hired help on top of the wages they are paid is an overstepping of one's contract with these investors.
So back to the role of Media.
Currently, the communications industry is actively participating in the "irretrievable mutilation" of the planet by aggressively promoting a lethal addiction — obsessive consumerism. [boldface added for emphasis]
That is according to media activist Duane Elgin in his article The Last Taboo on Television. Though Elgin's article is more an appeal to curbing excessive consumption for the sake of the environment, his message is also relevant in the Philippine setting with regard to Filipinos' prospects of breaking out of the poverty trap.
The Philippines has among the lowest savings rates in the region. A comparison with Thailand highlighted in a previous article illustrates how the Philippines now trails what was once considered its closest peer in the region in most measures of development. I also wrote some time ago in Being cluey about foreign capital how…
Increased consumption as a result of more options, more competition and therefore reduced costs provide short-term job creation and cost-of-living mitigation. But in looking out for the longer-term sustainability of economic growth, measures need to be seriously considered to ensure that a good chunk of the aggregate freed-up cash resulting from consumers benefiting from lower prices (and gaining more employment) gets re-channeled into investment (or back into the financial system) rather than get pissed away on non-added-value consumption (e.g. celphone trinkets, beer, mistresses and motels, borloloy on onher-type jeeps, etc.)

In short there needs to be either or both (1) an increase in savings rate and (2) increased predisposition to invest. In either case, free cash is conserved (capitalised) instead of pissed away (expensed).
At the time I wrote the above I hadn't thought of what I now believe should be a third aspect in any broad initiative to sustain economic growth: reduction in our propensity to consume.
And this is where the Media has the potential of playing a key role in contributing to extricating the Filipino from the mire of such loser habits. This is not only a challenge that faces the Philippines (from the perspective of sustaining growth) but also the United States (from the perspective of protecting its environment) as Elgin writes…
The unrelenting consumerist bias of television distorts our view of reality and social priorities, leaving us entertainment rich and knowledge poor. Television may be our window onto the world, but the view it provides is cramped and narrow. [boldface added for emphasis]
Yet in the hands of mass communicators lies the key…
Nearly all of the world's problems are, at their core, communication problems. Therefore, the future of the world will depend largely on the quality and depth of human communication. I agree with Lester Brown, author of the respected State of the World book series, who said that to respond to the global ecological crisis [or in the case of the Philippines, Filipinos' addiction to useless mostly imported consumer non-durables], "The communications industry is the only instrument that has the capacity to educate on a scale that is needed and in the time available." At the heart of the communications industry is television. In the U.S. 98% of all homes have a TV set and the average person watches approximately four hours per day.
Perhaps the Philippines will never be the fountainheads of capital that excellent economic miracles like Japan, Korea, Taiwan, Singapore, Malaysia, and China had become. After all, in the same way that not all people are destined to be rich business owners, not all countries are destined to be on the right side of the capital creation equation. And as such, not all countries that have access to capital (domestic or foreign) will necessarily grow its capital base and transition from an economy dependent on labour deployment for income to one that depends more on capital deployment for income.
But at the very least, perhaps we as a society can learn to put whatever capital and income that we acquire to better and more productive use. Media through the quality of the content it pumps into Filipinos' household can help us achieve that.
benign0 is the Webmaster of GetRealPhilippines.com.