The Filipino glitterati is set to fan out across the East Asian region to rally Filipinos around the so-called Philippine de facto "Independence" designated to have been "won" on the 12th June 1898 by presidential edict. Filipino expatriates based in Hong Kong and Singapore will be treated to a chance to see their favourite Kapuso stars thanks to the efforts GMA Pinoy TV, the international channel of the GMA Network.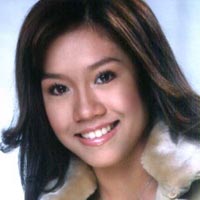 June 11
Joint gala dinner and ball at the Conrad Hotel, Hong Kong celbrating "Independence" Day and the 50th Anniversary of the Philippine Association of Hong Kong featuring Iza Calzado and Dennis Trillo
June 12
"Lakbay ng Kalayaan" ("Journey of Freedom") also featuring Calzado and Trillo at the Chater Garden organised by the Philippine Independence Day Organizing Committee (PIDOC).
June 12
Grand Fiesta 2011, "Pinoy, Malaya at Responsableng Bagong Bayani" ("Filipino, Free and Responsible New Hero") featuring Dingdong Dantes and Rachelle Ann Go at the Hong Lim Park in Singapore organised by the Pilipino Independence Day Council Singapore (PIDCS)
The original terms of Philippine Independence were spelt out in the document Treaty of General Relations Between the United States of America and the Republic of the Philippines taken from the United Nations Treaty Archives. The document was signed on the 4th of July 1946 by then United States Ambassador to the Philippines Paul V. McNutt and then President of the Commonwealth of the Philippines Manuel A. Roxas. An excerpt from Article 1 of the Treaty reads…
The United States of America further agrees to recognize, and does hereby recognize, the independence of the Republic of the Philippines as a separate self-governing nation and to acknowledge, and does hereby acknowledge, the authority and control over the same of the Government instituted by the people thereof, under the Constitution of the Republic of the Philippines.
Republic Act No.4166 approved 4th August 1964 spelt out in a manner devoid of rationalisation (perhaps leaving it up to historians to sort out and spin) change of the date of Philippine Independence from the real date, the 4th July 1946, to the date recognised today, the 12th June 1898…
Section 1. The twelfth day of June is hereby proclaimed as the Philippine Independence Day, and all citizens of the Philippines are enjoined to observe such day with rites befitting Independence Day.
The act renamed the 4th of July public holiday to "Philippine Republic Day" (whatever that means).
History re-written, unfortunately, does not change reality.
benign0 is the Webmaster of GetRealPhilippines.com.