The Catholic Bishops' Conference of the Philippines is reportedly now "tapping" Filipino bloggers in the "fight" versus the Reproductive Health Bill currently being "debated" in Philippine Congress. The CBCP's official press release, indicated that its "media affairs" people had met with "several bloggers." Though the title of the article described the purpose of the initiative (i.e. to "tap[…] Catholic bloggers to strengthen its fight against a measure on contraceptives"), a meeting with these "several bloggers" was described as one that merely sought "to acknowledge the role of blogs in modern communications."
Yet a certain blogger named Carlos Antonio Palad, described to be "a young professional and blogger" referred to those who supported the RH Bill as "enemies"…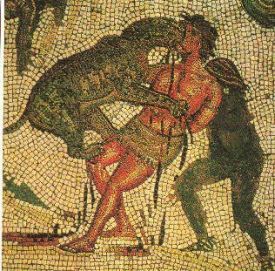 Carlos Antonio Palad, a young professional and blogger, cited the need to be pro-active in campaigning against the RH bill.

"Do not be afraid. Let's engage our enemies (in the RH bill debate)," Palad said. [boldface added for emphasis]
This seems to be another instance of an ill-thought-out public messaging exercise on the part of the CBCP as evident in the two inconsistencies or contradictions that leap out; specifically:
(1) On one hand stating that the initiative involves a "tapping" of bloggers presumably to send out a specific message endorsed by the CBCP while within the same body watering down the agenda of a meeting with said bloggers by calling it one that merely aims to "acknowledge the role of blogs in modern communications"; and,
(2) Demonising of the camp opposing the CBCP's agenda by calling them "enemies."
Blogging under a specific agenda provided by a third party backer is widely seen by the mainstream blogging community as bad form. Under the influence of a backer or sponsor, a communicator's credibility is eroded and the message in the content he or she publishes is rendered suspect. Indeed, even ordinary real-world relationships by themselves could already severely limit a blogger's artistic license…
According to the twit of the eminent Dean Jorge Bocobo presumably twittering as "SagadaSun":

Commercial Journalists and Entertainers are PAID to do a job. Bloggers generally are not. THAT's the basic difference.

… which, as I recall, was what bloggers originally tended to see as their selling point in the on-going competition for eyeballs between Mainstream Media and our lot. Sadly, this line originally drawn between (a) real blogging and (b) real-life relationships and real-world money is being blurred as many bloggers become too caught up with being well-liked and popular — a quality they seem to be confusing with relevance and insight.
Add being in bed with a powerful backer to the list of what many bloggers have become too caught up with nowadays.
Recall also recently the whole stink raised around the case of a restaurateur being harrassed by a public relations (PR) firm which went on to describe in its pitch how it routinely mobilises a cadre of presumably affiliated bloggers to write "rave reviews". Featured on the Inquirer.net on the 22nd January 2011 under the article MENU : Please Don't Give Blogging a Bad Name, this case reads out like a scene from The Godfather…
The (PR) Firm approached [Filipino restaurateur] Georgia, telling her that she could increase her sales by three if she hired them. Georgia gently declined, saying that she had been lucky in receiving good reviews from the press. "But we can also help you through social media," The Firm's representative said. "We call this service 'buzz creation' or word-of-mouth generation," the rep explained.

The Firm said that if hired for this service, they would invite bloggers to eat at Georgia's restaurant and blog rave reviews. They would also create a restaurant Facebook page and make sure that a significant number would "Like" the resto's page. When the resto would be featured in a blog, they would make sure that there are positive comments on that post.
So one thing reported about the intent of this latest of CBCP "initiatives" is right: our men-in-robes indeed have "discovered" the power of mobilising a community of "bloggers" to further its agenda.
I'm starting to forget so can someone please clarify: Are Filipino Catholic Bishops Catholic?
benign0 is the Webmaster of GetRealPhilippines.com.