A short time ago, I recall how the sport of boxing was described by no less than Bishop Dinualdo Gutierrez of Marbel, South Cotabato in the Philippines as "un-Christian" and that when one boxes with a person he may as well be "boxing the Holy Spirit." Bizarre as this analogy may be, that is a statement issued to the public by a senior officer of the Philippine Roman Catholic Church.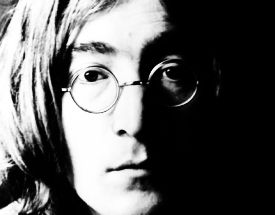 But see, the plot thickens (or the Church's position turns even more moronic). We will note for the record that the Philippines' top boxing champ of the moment, Manny Pacquiao observes a "customary thanksgiving Mass", after every bout presumably. Well, maybe actually as the latest of these "thanksgiving" masses, which was held at the Minor Basilica of the Black Nazarene [de Cacao] last Saturday (15th May), was reportedly billed "a Mass of thanksgiving for his victory over Sugar Shane Mosley last week." Quite categorical that report is. Quite ironic too (another one of those that simply fly over vacuous heads).
Firstly, I wonder if parish priest Msgr. Clemente Ignacio got Bishop Gutierrez's memo about boxing being an "un-Christian" sport. Perhaps, too, Pacquiao hadn't received it either considering that he was quick to describe the Reproductive Health (RH) Bill currently being debated in Philippine Congress as one that represents a "disobedience to God's laws."
Holy shot in the foot Batman!
Check the most recent legislation on "God's laws", champ, as it seems that you too are now in violation of it.
The on-going telenovela that is the plight of the RH Bill, the Philippines' only hope for getting onto a clear path into the modern era, is certainly shaping into a seminal mind battle (intellectual on one side, primitivist on the other, hardly a meeting of minds, to be fair) that is progressively revealing the astoundingly inbred nature of how the nation's Catholic honchos think. Indeed, that report on Pacquiao's "thanksgiving Mass" in Quiapo was really about how that Church "service" had been turned into a "mini protest rally" against the RH Bill. It was, it seems, a pre-meditated intention to do so as man-priest Ignacio himself "criticized the RH bill and urged Pacquiao not to support it and stick to his stand opposing it in Congress" in his "homily."
New lows are being plumbed everyday by the increasingly desperate and rabid Philippine Roman Catholic Church, folks.
Like a dog with a bone, the Catholic "bishops" simply will not let up as they are convinced that they are right and all else and everyone who is pro-RH Bill is wrong. It is a hardline cultish stance that is evident in the following response prompted by a call from Malacanang for sobriety the other day after a number of Catholic "prelates" descended into a very public temper tantrum of biblical proportions…
"The Church has been calm on the issue but they have provoked us," said Arguelles over the Church-run Radio Veritas on Monday.

The prelate cited President Aquino's warning to pro-life groups that tax boycotts and other forms of civil disobedience were seditious and could result in the filing of criminal charges against them.

"Will you be calm if you are held at gunpoint?" said Arguelles, reacting to calls of Malacañang for the Church to calm down amid the growing tension over the legislative measure that would espouse the use of artificial birth control methods among Filipino couples.
How does one argue with characters such as these?
Simple. You don't.
To the religious, religion is simply a no-go-zone when it comes to intellectual inquiry and secular debate. Religious dogma is non-negotiable, a non-issue, and humanity's first principle of first principles. The Alpha and the Omega of philosophical discourse. To the Catholic zealot, the words "thou shalt not question Catholic dogma" will most likely be found inscribed indelibly on the final elemental particle humanity is yet to discover long after the Large Hardon Hadron Collider is retired from service.
Yet think of what the world might look like today if no one had courageously stood up to the mighty and formerly fearsome Roman Catholic Church. We'd most likely still be in the middle of the Spanish Inquisition today. Indeed, King Philip II of Spain, God's Inquisitor-in-Chief, after whom the Philippines is named will have been the Prophet himself. The man who wielded God's sword to triumphantly secure his Word within the pointed minds of all wretched sentient creatures who roam His earthly domain.
That we could even think of such an appalling scenario with a chuckle today is something we owe to the triumph of the secular and scientific mind — a mind that is free from imprisonment by a belief system that refuses to subject itself to critical evaluation.
As the modern-day prophet John Lennon once sang (my boldface for emphasis)…
Imagine there's no Heaven
It's easy if you try
No hell below us
Above us only sky
Imagine all the people
Living for today

Imagine there's no countries
It isn't hard to do
Nothing to kill or die for
And no religion too
Imagine all the people
Living life in peace

You may say that I'm a dreamer
But I'm not the only one
I hope someday you'll join us
And the world will be as one

Imagine no possessions
I wonder if you can
No need for greed or hunger
A brotherhood of man
Imagine all the people
Sharing all the world

You may say that I'm a dreamer
But I'm not the only one
I hope someday you'll join us
And the world will live as one
…with a nod from Yours Truly to the venerable Conrado de Quiros who in his Inquirer.net article "Imagine" gave a toast to international artist Lea Salonga's timely rendition of this brilliantly timeless work of poetry.
benign0 is the Webmaster of GetRealPhilippines.com.