They say love hurts. Or at least being rejected does. Whether it is a lover or a friend – they say that being jilted is just like getting punched in the gut. Spare a thought for Philippine President Noynoy Aquino. PNoy and his team were left licking their wounds after their most recent approval rating took a dive.
A survey conducted by the Social Weather Station (SWS) saw the President's net satisfaction rating drop to +51 from +64 in the last quarter of 2010. That is a 13-point dip from the last satisfaction rating conducted in November 2010.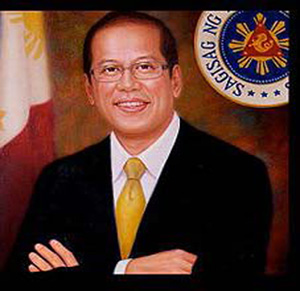 But who cares about these surveys? Well, the Aquino administration does not know whether to care or not to care about the result. They tried their damn hardest not to appear bruised but at the same time could not hide the fact that they were taken aback by the voters' dissatisfaction. The song by Pink immediately echoed in my ear when I read the contradictory statements made by PNoy and member's of his team: "Go away. Come back. Go away. Come back – I wish you knew the difference!".
Secretary Ramon "Ricky" Carandang tried to downplay the drop in his boss's approval rating by saying that the "downward trend in the Social Weather Stations survey is not that big in terms of absolute numbers noting that Businessworld subtracted the disapproval rating from the approval rating and that showed a huge decline.." Huh?!? The numbers speak for themselves. A downward trend is a downward trend. Nothing complicated about it.
Unfortunately, a big dip in voter dissatisfaction rating is not something that even a survey firm owned and operated by friends and family members of the Aquino family can manipulate.
Even deputy presidential spokesperson Abigail Valte said "there might also be a need for a "reorientation" of the way the mass media project the good news, adding that positive developments should be given bigger play. She strongly believes that the solution is to adopt a more aggressive approach in promoting the President. She said that while conveniently forgetting that PNoy was even named "Filipino of the year" for 2010 by a leading publication, the Philippine Daily Inquirer. But even being a media pet could not hide PNoy's lack of substance.
Sadly, PNoy's team is just good with publicity stunts. But in the wake of the crisis in the Middle East and the devastation in Japan, a lot of the Overseas Filipino Workers (OFW) who had to come home are suddenly faced with the realization there is still nothing better for them back home. Added to this, the rising cost of living is not helping people be more optimistic about the future even with an Aquino — or especially with an Aquino — in Malacanang. Some are reminded of the time former President, Cory Aquino mishandled the economy.
For his part, PNoy kept insisting that the reason for the dip in the polls is because "the government's accomplishments not reaching the public." Apparently, he still cannot believe that his Porsche is a big deal. But as Paris Hilton would say: Whateverrr!
At least their statements, even though still deluded, show a slight improvement over the ones they gave when the trust rating slid 9 points (down to 80%) in November 2010. As a reminder, this is what PNoy had to say about it:
The President noted further that the performance and trust ratings indicate the shared optimism among all sectors of society, in contrast to the negativity of those who want to return to the old ways. This confidence, he said, affirms his conviction that the straight and righteous path is the road to success. It also acknowledges the work done so far and serves as an impetus for the administration to sustain its efforts to reform the government and revitalize the economy.
I just wish that PNoy had a team member who knew what to do with opinion polls. They should see the dip in the trust rating as a signal to shape up (or ship out) and not to maintain the status quo.
It is quite ironic that in the lead up to the election, they made shrewd use of opinion polls to their advantage. They knew how to work their way into the gullible minds of the masa. Media outlets supportive of PNoy's candidacy kept publishing survey results showing that the then Presidential candidate Noynoy was ahead of the rest. This established that he was likely to win and made the voters wish to join the winning side, or by making the lead of one party seem so great that its supporters feel they need not bother to vote.
And that is precisely the reason why a lot of Filipinos won't buy PNoy's reasoning that he is unpopular now because he has not been trumpeting his so-called "accomplishments" or because in his living up to his character of "humility" he refrained from being boastful about these. This is what Ms Valte had to say:
"Medyo nahihiya po tayo, baka sabihin nagbubuhat tayo ng sarili nating bangko kaya medyo pagpasensyahan ninyo kami kung kakapalan namin ng konti iyung mukha namin ngayon," she said.
It sounds like they are getting more desperate as the first anniversary of PNoy's swearing into office nears. Normally accomplishments speak for themselves and don't need to be trumpeted.
I have always known that it was inevitable that PNoy's ratings would eventually drop. Like I said before, what goes up must eventually come down. The problem with PNoy and his team was, they thought that they could keep riding on the popularity of PNoy's late mom and pop until 2016 even without doing anything significant to uplift the nation.
As Winnie Monsod famously once said in an interview with TIME magazine, unfortunately, Noynoy does not have his father's charisma. Obviously, this realization is starting to hit a lot of people. Fairy tales always come to an end when the family feels their stomach churning and the romance starts to wane.
Just less than a year after being elected into the highest office in the land, there is definitely some love lost for President Noy. It should hurt.
In life, things are not always what they seem.