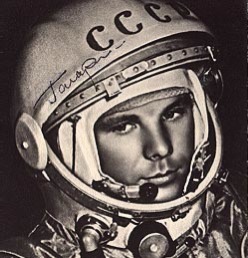 On Tuesday, the 12th April is the 50th anniversary of the first manned space flight. Soviet cosmonaut Yuri Gagarin blasted off on that day to embark on a 100-minute voyage to space in a Vostok 3KA spacecraft. He completed a full orbit of the planet before safely landing near Engels, Russia.
At the time, the Soviet Union was ahead of the United States in the space race which kicked off when the Soviets successfully launched the first artificial satellite Sputnik 1 in 1957. Following Gagarin's successful flight two years later was Valentina Tereshkova who became the first woman in space in 1963 in the last flight of the Vostok spacecraft.
Even back then, the world's superpowers were achieving things that many societies today could not imagine pulling off even with 21st Century technology.
benign0 is the Webmaster of GetRealPhilippines.com.