Milton Friedman was a well-known American economist, a proponent of an economic philosophy that is growing in popularity in this country. In practice, it works something like this: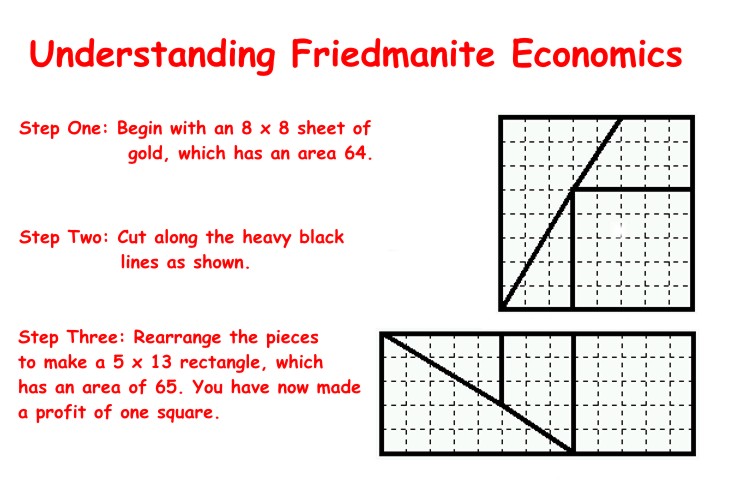 Need a real-life example? Do mortgage-backed securities ring a bell? Or for a more locally-relevant example, the price of fuel, which the oil companies will swear up and down is at the mercy of the conditions of the free market (and therefore needs to be raised regularly), yet oddly will reduce immediately by the same amount they just raised them when someone in the government publicly airs some skepticism about it.
When it comes to your money, beware of theories that seem to clash with common sense. 64 really doesn't equal 65 after all.
I write a column for The Manila Times on Tuesdays, Thursdays, and Saturdays. Most of the energy sector and the heads of several government agencies probably wish I didn't.