Diplomacy. The word, according to its definition describes the "art and practice of conducting negotiations between representatives of groups or states. It usually refers to international diplomacy, the conduct of international relations through the intercession of professional diplomats with regard to issues of peace making, trade, war, economics, culture, environment and human rights".
The practice of diplomacy can be traced back to the Bronze Age when trading partners conducted their business by exchanging gifts. Back then it was said to be customary for both parties to compete in giving the most impressive gifts in an effort to outdo each other.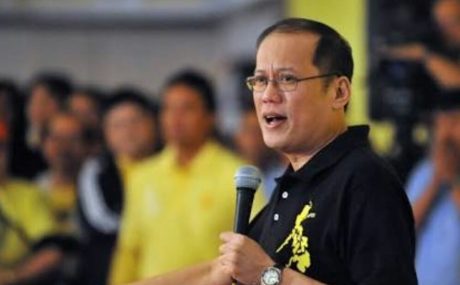 Giving gifts was also considered a military tactic. Pleasing an emperor or a ruler with gifts such as spices, silks, etc., was proven to be effective in avoiding conflicts that eventually lead to wars. Someone even once claimed that the practice of diplomacy in itself "is a disguised war, in which states seek to gain by barter and intrigue, by the cleverness of arts, the objectives which they would have to gain more clumsily by means of war."
In the second chapter of the book The Art of War, Sun Tzu spoke of the importance of understanding the costs of warfare, and how success requires winning decisive engagements quickly. It also advises that successful military campaigns require limiting the cost of competition and conflict. In applying the same rule in modern times, avoiding rather than waging a war is better in terms of economic and human costs in the first place. After all, as one famous British politician once said, "all war represents a failure of diplomacy."
In 1945, out of the ashes of World War II, an organization called United Nations (UN) was founded primarily to stop wars between countries. The UN facilitates cooperation in international law, international security, economic development, social progress, human rights, and achievement of world peace. More than anything, it provides a platform for dialogue.
The existence of the UN did not prevent nations from going on full on wars. Those that usually go to war belong to two categories: those who have the capacity to do so and feel that they have more to lose if they don't go to war (US, Russia, Israel) and those who have nothing to lose but more to gain in going to war (Vietnam).
The Philippines is a country with more to lose and very little to gain if it ever goes to war. Unfortunately, diplomacy is an art that the incumbent President, Noynoy Aquino (PNoy) seems to have none of. It has been said that the ability to practice diplomacy is one of the defining elements of a state. If PNoy has any diplomatic skills at all, he needs more practice using them. In fact, he should have practiced it even before gunning for the top job in the land because our country badly needs an expert in international diplomacy.
Judging from the Philippines' deteriorating relationship with some of our East Asian neighbors; every Filipino has to face the fact that the leader of the country may not have the right skills for handling international affairs without arousing hostile feelings in our neighbors. Unfortunately none of his cabinet members seem to possess these skills either. That is really bad because the country relies heavily on exporting human labor to keep the economy afloat.
Less than a year after being sworn into office, PNoy has been finding himself in the sticky situation of having to decide between either issuing apologies or scrambling for a reason not to apologize to our trading partners.
Strike one was with Hong Kong. We all recognise that a disgruntled ex-policeman hijacking a bus and holding Chinese tourists hostage was not PNoy's fault. But what happened next was entirely his. The incident was the first time he had an opportunity to exhibit to the world his talent for doing nothing. Diplomacy was not in attendance on the day when PNoy was missing in action during the whole day hostage ordeal. He even missed the calls of the very worried and annoyed Hong Kong governor, Donald Chang. What made the situation go from bad to worse was when PNoy was caught on camera smiling, as what the grieving Chinese people would say, "like a dog" instead of showing his sympathy.
Strike two was when PNoy had to virtually beg China to receive a Philippine envoy to appeal for the life of convicted criminals. Vice President Jejomar Binay made a last minute appeal first for him to be received by the Chinese officials with an agenda to ask for the commutation of the death sentences of three Filipinos who were convicted of drug smuggling in China.
Binay felt that his trip to China was fruitful. According to him, China allowed the delay of the execution of foreigners for the first time in history. Unfortunately, a lot of people particularly Philippine Senators are insinuating that "China's stay of execution for the three convicted Filipinos will come at a price." It is indeed, a mystery what concessions PNoy's government made with China for the latter to grant their request. Indeed: What was in it for China?
A lot of Filipinos remain baffled over why the government would waste a lot of energy, time, and resources on convicted criminals when the country has bigger issues that need urgent attention. Critics of PNoy's administration were mostly saying that the move was just a public relations stunt to make his administration look good to the overseas foreign workers (OFW). Meanwhile, even some OFWs agree that the convicted criminals deserve their punishment for all negative things the illegal drugs they carry bring to society.
Strike three is with the issue of the 14 Taiwanese nationals that were deported to China instead of Taiwan. Once again, we all know that this incident didn't start out entirely as PNoy's fault. After all, PNoy can't control the incompetence of members of his staff. What he could have controlled was the repercussions of the fallout. One thing that is different with this latest "gaffe" of the PNoy administration is that, at least I did not hear of PNoy saying that "we will investigate the matter thoroughly." But I actually wish he did. The delaying tactic would have resulted in them coming up with a better diplomatic strategy. This is assuming that there is actually someone in PNoy's administration who can come up with one. Anyone with the right frame of mind would not have sent Mar "the trouble shooter" Roxas immediately to Taiwan empty handed. Below is from ABS.CBSnews.com:
His mission was however complicated by comments made in Manila by Aquino's spokesman, who said the Philippines would not apologise for the incident, which saw the 14 suspected fraudsters deported to China against Taipei's wishes.

Taiwan is mulling a freeze on the hiring of Philippine workers in retaliation, although a final decision is yet to be made, labour minister Wang Ju-hsuan told reporters earlier Tuesday.
Sadly, Mar's trip to Taiwan only infuriated Taiwanese President Ma Ying-jeou Tu even further because Mar had no gifts to offer when, it seems, all the Taiwanese leader wanted to hear was some sweet nothings. Sweet nothings that begin with "we are sorry." Usually, an apology can start the healing process between two conflicting parties. I personally think that this is an issue that could have been handled with more sensitivity by someone who is a heavyweight in diplomatic affairs. Unfortunately, there is no one with such skill in PNoy's team. They all act like lightweights because they cannot command a professional public relations operation.
It is beginning to emerge that PNoy's administration does not know how to handle China and its continually evolving foreign policy. Even Philippine Star columnist Robert R Romulo knows that China is now adapting a more "sophisticated and less dogmatic" foreign policy. He wrote about the apparent amateurish and highly ignorant way PNoy and his team are handling the superpower.
Yet the Philippines seems to be out of tune with the rest of the region when it comes to China. Not only has it fallen hard for China's charm offensive, it has also pursued a China policy that is dominated by fear and apprehension and consequently, it has become directionless – driven only by the next crisis like a hostage taking of Chinese nationals or the imposition of death sentences on convicted Filipino drug mules. The only consistency it seems is a fear of offending China.

Philippine policy on China should not be based on an irrational and unfounded fear of offending China. The Philippines's conflict with China over the Spratley Islands come to mind when the word "fear" is mentioned. Fear may have been the only reason the 14 Taiwanese nationals were deported to China instead of Taiwan.

This fear is irrational as China is bound by its adherence to its charm offensive to refrain from committing any overt acts of retaliation. At any other time, Philippine actions like unilaterally cancelling the ZTE contract and arresting Chinese fishermen, would have triggered some form of retaliation – but they have not. China has become obsessed with projecting a benign and helpful image.

The challenge for the Philippines with regard to China is to move forward, not out of irrational fear, but with a clear idea of our interests and full knowledge that our actions define our future relations. One thing is clear – China will have a lot of say in our economic future and on peace and security in the region. There is no question therefore that China should now take the top priority in our foreign policy agenda. But that is a long way from saying that consideration alone of China's influence on Philippine economic and security interests now and into the future should shape that agenda.
What Mr Romulo is saying has its merits. PNoy has a fear of offending China. Who can forget the time when PNoy chose to boycott the awarding of the Nobel Prize to imprisoned Chinese scholar and activist Liu Xiaobo in Oslo? At the time, PNoy did not divulge a valid reason for why he did not want to send a representative to the award ceremony but later on when the issue about the three convicted drug smugglers was the hot topic, he admitted that he chose to boycott the awarding in Oslo to please China.
Whoever is giving PNoy advise on foreign relations ought to go back to school and study international relations or diplomacy. But even a college student who is flunking his algebra would know that "if you can't go around it, over it, or through it, you had better negotiate with it." If apology was demanded, I would have said, "I'm sorry you feel offended."
PNoy is definitely flunking his diplomacy skills test. Unfortunately, he is dragging the whole country down with him. Since the Philippines' China policy is to maintain formal ties with China only but at the same time pursue economic and cultural links with Taiwan, PNoy must have been thinking along the lines of the principle of give and take — give one and take ten — from our trading partners. In the process, PNoy may be doing a lot towards undoing the respect earned from the global community by his predecessors.
In life, things are not always what they seem.