There is a call from certain sectors for the Marcos Junior Administration to shutdown SMNI and seize Apollo Quiboloy's assets in connection with the warrant for his arrest by the FBI. Likewise other sectors say that Quiboloy being strongly sympathetic to China, could make for a dangerous confluence with suspected armed Chinese sleeper cells in the country.
According to the official FBI website, the arrest warrant was issued upon his indictment by a federal grand jury in the United States District Court for the Central District of California, Santa Ana, California, for conspiracy to engage in sex trafficking by force, fraud and coercion and sex trafficking of children; sex trafficking by force, fraud and coercion; conspiracy; and bulk cash smuggling, and on November 10, 2021.
The page on which his arrest warrant appears on the FBI site further states:
Apollo Carreon Quiboloy, the founder of a Philippines-based church, is wanted for his alleged participation in a labor trafficking scheme that brought church members to the United States, via fraudulently obtained visas, and forced the members to solicit donations for a bogus charity, donations that actually were used to finance church operations and the lavish lifestyles of its leaders. Members who proved successful at soliciting for the church allegedly were forced to enter into sham marriages or obtain fraudulent student visas to continue soliciting in the United States year-round. 
Furthermore, it is alleged that females were recruited to work as personal assistants, or "pastorals," for Quiboloy and that victims prepared his meals, cleaned his residences, gave him massages and were required to have sex with Quiboloy in what the pastorals called "night duty."
In a response to the indictment which was published around June 2023, Quiboloy said that the accusations against him were fabricated as well as religious and political persecution.
He also issued a challenge — presumably to the US government — to reveal everything they have against him and he will show that he is "bullet proof".
His actual words were, "Ilabas niyo lahat ng bala niyo sa akin. Gusto ko lang ipaalam sa inyo, bulletproof ako."
Perhaps meaning that he cannot be made to submit to the US court or that the charges against him would not prosper.
Otherwise, it would be outlandish to think he meant he could actually survive being shot using all of the guns at the disposal of the US Armed Forces. Then again, Quiboloy has been known for his outlandishness and one of the most widely known was his claim of commanding an earthquake in Mindanao to stop — that is, apart from his moniker "appointed son of God."
That said, the Philippine Department of Justice has not said anything about Quiboloy's FBI arrest warrant since December last year, after Justice Secretary Jesus Crispin Remulla assured that the PH-US extradition treaty would be followed. However, DOJ Spokesman Mico Clavano said that the DOJ had not yet received a request for extradition and such would only happen if the US government takes action in the Philippines.
In the meantime, Quiboloy has been using SMNI's social media accounts and other social media accounts associated with SMNI to contradict the Philippine as well as the US stand on China's aggressive moves in the West Philippine Sea.
Quiboloy, a known close associate of former President Rodrigo Road Duterte, is known to be strongly sympathetic to China and has allowed SMNI to be used for pro-China propaganda on the WPS.
Given the considerable resources of Quiboloy's church and large number of followers, he could be potentially troublesome to the PH-US alliance against Chinese aggression in the WPS.
This could conceivably even lead to a confluence with suspected Chinese armed clandestine moves which former DILG Secretary Rafael Alunan spoke about recently.
In a Facebook post, Alunan III voiced concerned over the discovery of the so-called "sleeper cell" in an exclusive subdivision in Pasig City where the National Bureau of Investigation (NBI) captured six suspected Chinese terrorists and two. Filipino on October 16.
According to a report, several high-powered firearms branded "From People's Republic of China" with badges labeled "blasting team," "recon team," "support team," "assault team" were seized from the suspects.
He was wondering how these people got put in that subdivision beside Camp Crame and Camp Aguinaldo.
The former DILG chief believes it's a sign that China has deployed "clandestine forces for future action. "
"There ought to be a persistent campaign to sanitize our communities of Trojan horses and sleeper cells nationwide. China's supporting most probably proxy organizations like rebel groups, friendship societies, business conglomerates and united fronts to advance China's core interest of 'indisputable sovereignty' in our maritime domains and to take effective control of the country,"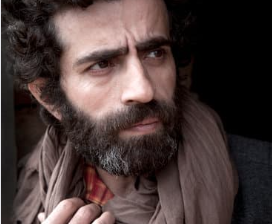 Peace be upon you!
Hello everyone, my name is Oman and I am a Middle Eastern man who has been fortunate enough to receive my education in the United Kingdom.
I am excited to share my political insights on the Philippines, a country that has been my home for the past thirty years.
Having grown up in the Middle East, I was initially drawn to the Philippines for its vibrant culture, warm hospitality, and breathtaking landscapes. Over the years, I have developed a deep appreciation for this beautiful nation and its people, which has fueled my desire to understand and contribute to its political landscape.
Living here for three decades has allowed me to witness firsthand the country's political evolution, from the turbulent times to the remarkable progress it has achieved. I have closely observed the challenges, triumphs, and the resilience of the Filipino people, which have shaped my unique perspective on its political affairs.
Through this blog, I hope to provide a fresh perspective on Philippine politics, drawing upon my Middle Eastern background and British education. I believe that my experiences and insights can contribute to meaningful discussions and shed light on the intricacies of the country's political landscape.