The so-called Makabayan Bloc in the House of Representatives filed House Resolution 1428 demanding the condemnation of the death threats issued by former President Rodrigo Roa Duterte against House Deputy Minority Leader and ACT Party List Congresswoman France Castro.
Also in the said resolution, Castro's group also asked for the National Telecommunications Commission to have the Sonshine Media Network International (SMNI) to be investigated for possible violations of the Kapisanan ng Brodkaster ng Pilipinas code of ethical conduct.
The resolution reportedly states, "SMNI also violates numerous provisions of the 2007 Broadcaster Code of the Philippines, which is the code of professional and ethical standard for the members of the Kapisanan ng Broadcaster ng Pilipinas. In particular, SMNI violated its duties as regard the credibility sources and report, prohibition of personal attacks, correcting mistakes, and others."
Although yours truly believes that SMNI should be shut down permanently and its owner Pastor Apollo Quiboloy to be extradited to the United States to face indictment for sex trafficking of minors, it should not stop us from pointing to the gross hypocrisy of both sides of this war between Duterte and Castro's group.
A source of ours claims that Duterte and Castro's group represent warring factions within the communist terrorist group CPP NPA NDF.
We would be happy to see Duterte as well as Castro and her group face trial and punishment for extra judicial killings or murder. Unmentioned by Castro is that for 50 years the CPP NPA NDF has been murdering not only soldiers and police but also people whom they branded as enemies of their revolution — including its own members.
That said, we still agree that SMNI should be investigated and possibly found guilty of violating KBP broadcast standards for journalistic ethics for allegedly allowing itself to be used by former President Duterte to lob death threats as well as make admissions of criminal acts.
Moreover, this writer thinks that the continued operation of the Quiboloy owned SMNI makes a mockery of the KBP — for it is allowing someone charged with serious international crimes to control a vital enterprise, possibly influencing the entire nation with his impunity before the law.
We wonder why, though, President Bongbong Marcos himself hasn't himself asked the NTC to act on the possible violations committed very publicly? Or, for that matter, why hasn't House Speaker Martin Romualdez himself made the same resolution, instead of making just a show of force?
Looking at all of this, it is pretty clear that this country has given itself over to the rule of wicked and evil powers.
I pray that all of its peoples repent of its ways and seek God's mercy.
2 Chronicles 7:14
If my people who are called by my name humble themselves, and pray and seek my face and turn from their wicked ways, then I will hear from heaven and will forgive their sin and heal their land.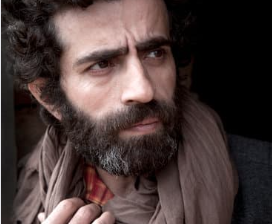 Peace be upon you!
Hello everyone, my name is Oman and I am a Middle Eastern man who has been fortunate enough to receive my education in the United Kingdom.
I am excited to share my political insights on the Philippines, a country that has been my home for the past thirty years.
Having grown up in the Middle East, I was initially drawn to the Philippines for its vibrant culture, warm hospitality, and breathtaking landscapes. Over the years, I have developed a deep appreciation for this beautiful nation and its people, which has fueled my desire to understand and contribute to its political landscape.
Living here for three decades has allowed me to witness firsthand the country's political evolution, from the turbulent times to the remarkable progress it has achieved. I have closely observed the challenges, triumphs, and the resilience of the Filipino people, which have shaped my unique perspective on its political affairs.
Through this blog, I hope to provide a fresh perspective on Philippine politics, drawing upon my Middle Eastern background and British education. I believe that my experiences and insights can contribute to meaningful discussions and shed light on the intricacies of the country's political landscape.