In a show on SMNI, a media company owned by Pastor Apollo Quiboloy, we saw one of the hosts named Ka Eric calling on House Speaker Martin Romualdez to investigate France Castro. He made the call on the basis of his bare allegations that Castro has been misusing funds from public as well as other sources to support communist terrorists.
It would be fair to assume that he is raising this call merely because it is within the House Speaker's duties to ensure that all congressmen abide by the laws of the land as well as the rules of the House of Representatives.
However, that assumption would seem naive if we were to take the following into consideration:
House Speaker Romualdez has been under attack by "so-called disgruntled members of the House of Representatives" who are not getting what they want. Of course, their "disgruntled" status is just a ploy to get what they want. As things go with Da Pinoy politician, they'll tell one side of the fight that they're disgruntled while telling House Speaker Martin that they abide by the "wisdom of his leadership".

So, if Romualdez loses his senses and investigates Castro on the basis of Ka Eric's allegations, then he would provide the so-called "disgruntled congressmen" something to goad him into giving them what they want or else they'll castigate him for not being in-line with the government's fight against terrorists.

This ploy is eerily similar to all the ploys launched by Duterte-ists when they're bullying their way to some action their political cult god wants. It is premised on a false dichotomy, "if you are not for A, then you are for B" which has played out in such instances as when LGUs were told to "post tarps declaring the NPA as persona non grata, otherwise be branded as terrorist sympathizers".

SMNI is a company owned by Pastor Apollo Quiboloy who has been declared by the FBI as wanted on allegations of human trafficking and abusing minors. He is a very close friend to former President Rodrigo Duterte and by this association, is a supporter of Vice President Inday Sara Duterte.

It would be in his best interest as well as Duterte's interest to somehow through his own and SMNI's media/social media clout to tip over the supposedly "rickety" hold that Romualdez has over the Speakership.

Similar to the ploy of congressmen, Quiboloy might be eyeing either some agreement with Speaker Romualdez to shelter him from the FBI (if at all possible, which I doubt) or reboot the scheme to topple Romualdez in order to install former president now congresswoman Gloria Arroyo as Speaker.  Once installed, the next step would be to get an impeachment complaint underway and then use the process to oust President Bongbong Marcos. If it all works out, Vice President Inday would take over the presidency and could thwart the arrest of Quiboloy by the FBI as well as the arrest of her own father by the International Criminal Court.

Ka Eric and Lorraine Badoy are, of course, beneficiaries of the NTF ELCAC under president Rodrigo Duterte. Of course, it can and will be denied that they are conspiring with Quiboloy and others in a ploy to corner Romualdez or force his resignation as speaker in order to achieve their agenda. The fact that it is Eric and not Badoy — who is very sweet with Digong — who delivered the call for Romualdez to investigate Castro was a deliberate step made to evade a direct accusation that such a call was for the benefit of Digong.
Even barring the factors cited, it would still be inappropriate for House Speaker Romualdez to order the investigation of Castro unless the appropriate law enforcement agencies take action first. First to verify the accusations made by Ka Eric and second, to file the appropriate charges with the National Prosecutorial Service.
As far as appropriate agencies are concerned, the work of actually rallying law enforcement to investigate Ka Eric's allegations against ACT Congresswoman Castro is the NTF ELCAC — which, by the way, is co-headed by none other than Vice President Sara.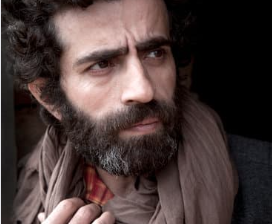 Peace be upon you!
Hello everyone, my name is Oman and I am a Middle Eastern man who has been fortunate enough to receive my education in the United Kingdom.
I am excited to share my political insights on the Philippines, a country that has been my home for the past thirty years.
Having grown up in the Middle East, I was initially drawn to the Philippines for its vibrant culture, warm hospitality, and breathtaking landscapes. Over the years, I have developed a deep appreciation for this beautiful nation and its people, which has fueled my desire to understand and contribute to its political landscape.
Living here for three decades has allowed me to witness firsthand the country's political evolution, from the turbulent times to the remarkable progress it has achieved. I have closely observed the challenges, triumphs, and the resilience of the Filipino people, which have shaped my unique perspective on its political affairs.
Through this blog, I hope to provide a fresh perspective on Philippine politics, drawing upon my Middle Eastern background and British education. I believe that my experiences and insights can contribute to meaningful discussions and shed light on the intricacies of the country's political landscape.