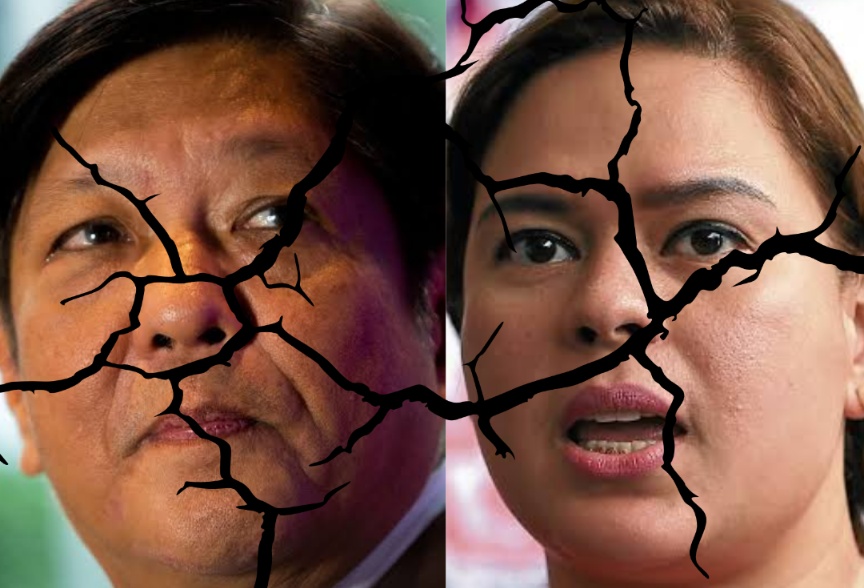 Proof that all is not well within the ruling coalition? Columnist Alex Magno in his PhilStar piece "Overreach" today fearlessly forecasts that "personality clashes that surfaced the past few weeks will become more severe as realignments happen in preparation for the midterm elections."
At a recent event, Vice-President Sara Duterte professed support for President Marcos Jr. but added that his middle name was unspeakable. That was an obvious jab at House Speaker Martin Romualdez, the President's first cousin.

The supermajority at the House initially tried to downplay the friction, pleading for unity to accomplish the administration agenda. The past few days, however, their tone has become more confrontational. They now appear readier to deal with the "Sara problem" head on.
Sara is going to face a challenge in 2028 because Uncle Sam will do everything possible to prevent her from becoming president because she will not simply follow their dictates. The American grand design for the region is to stop China's rise as the economic and military power in Asia. The re-annexation of Taiwan will make China an economic powerhouse with the chip-making foundries of tech giant TSMC.
This is why this early, there is political noise. Look to the administration building its own political coalition. It won't be under Partido Federal's umbrella because there is nothing under there. The worst thing that could happen is Lakas becoming the principal member of that coalition. Unlike 2019, which was still administration versus opposition, 2025 is the first shot for 2028. It will involve the members of the ruling coalition being asked to choose sides.
Sara is part of the reason why President Bongbong Marcos remains popular. The moment a break in that alliance happens will be the downfall of one because the political repercussions will be serious. This is what the stupid Opposition is counting on. Even if this does happen, the public still won't go for them. They will be split between Marcos and Duterte. For now, civility is still the norm. This will change come the new year. The congressmen will go where the money is.
The Senate is another story. Even if Senate President Juan Miguel Zubiri is ousted, who will replace him? That's how low the Senate has gone. There are no Senators who have enough stature to loom large over the institution. The new agrarian emancipation act will be enough to keep the masa satisfied with the administration. But between now and 2025, voters will be concerned about inflation and the militarization brought about by the American access to Armed Forces of the Philippines (AFP) bases.
It's easy to paint China as the villain. But you only need to look at what's happening in Ukraine to realize that all the dollars and military equipment the US throws at Ukraine is not enough to win that war. Think about that.
Cook wide reader political crackpot music afficionado old soul out-of-the box thinker aspiring writer tech geek gearhead