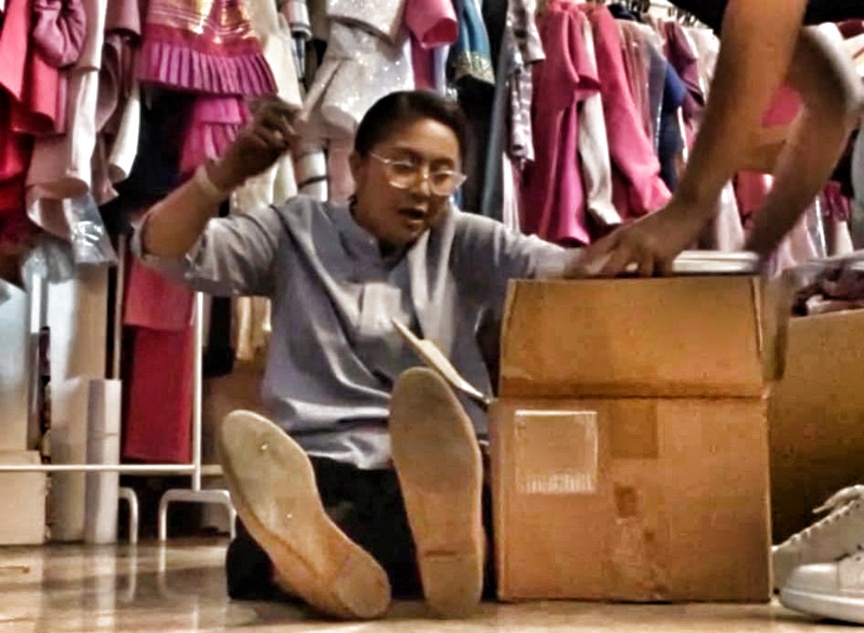 Sure, losing presidential candidate Leni Robredo, we are told, will be turning her "KakamPink" flock into a "movement" of some sort. Not surprising that she'd take this position of defiance despite the landslide victory of her rival administration candidate Bongbong Marcos. Robredo is, after all, surrounded by idiots. Indeed, many political analysts doing a post mortem on Robredo's Yellowtard campaign today attribute the failure of her bid to a disorganised and narcissistic team of "creatives". Rather than listen to what the people were saying and to what the data was clearly showing, these bozos kept themselves busy over the last six months singing to their own choir.
As if to further reinforce the narcissism that ran their campaign to the ground, the Yellowtards, yet again, massed in great numbers for a "thanksgiving" powow on the Loyola Heights campus grounds of chi chi Ateneo de Manila University. Again their "thought leaders" crowed about the huge numbers they attracted to this event evidently not learning an important lesson from weeks of organising similar rallies that these crowds count for jack shit in the national scheme of things.
SUPPORT INDEPENDENT SOCIAL COMMENTARY!
Subscribe to our Substack community GRP Insider to receive by email our in-depth free weekly newsletter. Opt into a paid subscription and you'll get premium insider briefs and insights from us daily.
Subscribe to our Substack newsletter, GRP Insider!
Learn more
This inability to reflect and learn lessons seems to be an acute mental disorder afflicting the Yellowtards. They continue to believe they are the centre of the universe and that their perspective trumps all the rest. Interestingly, business leaders attest to the value of failure. They see failure as an opportunity to learn. Indeed, the most successful people often have war stories of failure to tell anyone who cares to listen. This wisdom, however, does not seem to hold true for the Yellowtards. Rather than learn from failure, they huddle together with their like-minded pals and lean on one another's grief as an opiate to dull their ability to perceive hard realities they need to confront.
Losers surrounded by losers think they are able to galvanise themselves into a "movement" that will "keep the fire burning". This works for a while when wounds are open and raw and the opium of shared solidarity in loss remains potent. The reality, however, is far more stark. Over the longer term, people don't like being associated with losers. The fact is, Leni Robredo is a big loser in these elections. The margin Marcos won over Robredo is greater than the number of votes she attracted. The loss can be described in the Philippines' vernacular using one word: tambak.
In the bigger scheme of things, political analysts worth their salt are discussing and debating what shape the Philippine Opposition will take over the next six years. It is likely that Leni Robredo will not figure in this new political order. While, for now, Robredo is the go-to as far as the remains of the day the beaten Opposition in these election sift through in their pained efforts to come to terms with their loss, it is likely that she will eventually be left to scrounge for relevance as the light of her "movement" dims and her once formidable following dwindles. Such is the fate of the biggest loser in these erstwhile "important" elections.
benign0 is the Webmaster of GetRealPhilippines.com.