Opposition "leader" Leni Robredo is now moving her campaign into new territory with big murals depicting her image beginning to adorn exposed building firewalls. Rendering these images are "volunteers" only too quick to jump at chances to signal to the public their abseiling prowess. The calls for volunteers to contribute to this effort come across like calls to join some sort of holy war.
ATTN Building owners with visible walls to offer, contact me. Team #RockEdMuralArtists can and will! Hanggang sa abot-kaya! (AG, Yeb, Maye et al) pic.twitter.com/RMhFFLNZME

— Gang Capati ?? (@gangbadoy) November 22, 2021
What's up with the size of these works? Is it to ensure high visibility and maximise eyeball retention? Could it be to inspire awe and veneration? Could these also be monuments to the awesomeness of the presumed volunteerism that supposedly characterises Robredo's #KakamPink campaign? Evidently it is all of the above. One is reminded of the zeal with which artists from antiquity all the way up to recent times would scramble over one another to paint and sculpt their gods and idols for their greater glories.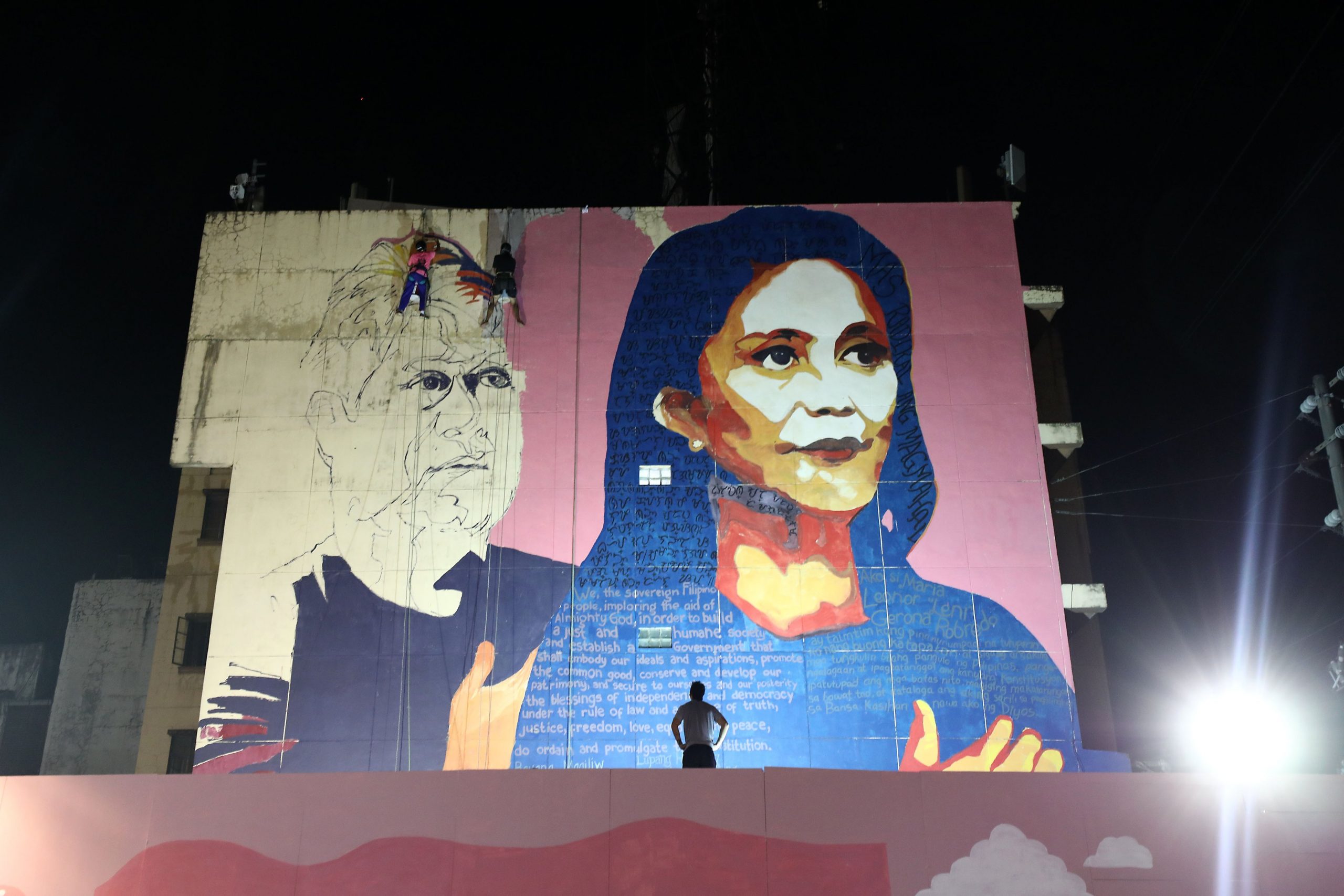 One need look no further for examples of disturbingly similar works of art motivated by such cults of personality. These are tools for the sorts of myth-making the Yellowtard bloc of the Opposition are particularly known for and, as seen today, hopelessly rely on to prop up political profile that is devoid of both substance and authenticity.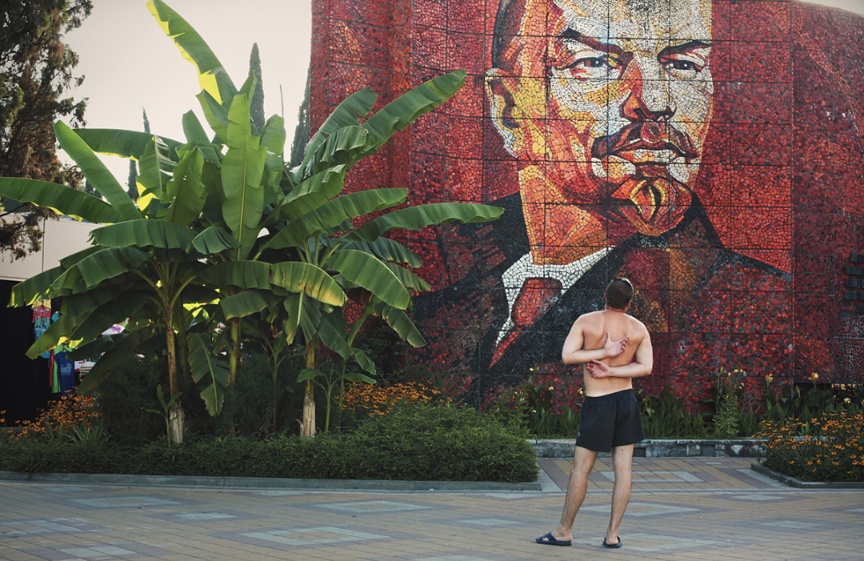 The larger than life and idealised depiction of the subjects and scenery in these murals aim to evoke the sort of emotional response that burns narratives into the long-term memories of those who view them.
Do these stunts contribute to making voters better-informed and more intellectually-equipped to make the required decisions in the lead up to the coming elections? Very unlikely considering that these stunts constitute no more than appeals to emotion and not much else. After all, what is it about Robredo's qualification to lead a nation of more than 100 million that could possibly be learned from a gigantic mural? Indeed, one does struggle to learn anything even from the speeches Robredo delivers that were crafted by her handlers to make her sound smart. What more from a picture, right?
Filipinos need to see through these dishonest stunts that aim to hijack their cognitive facilities to a "cause" that is bereft of any substance. Putting up murals that beg to be looked up to in awe is not the campaign style of a candidate or party that supposedly espouses modern democratic ideals. True democracy requires an electorate that applies modern thinking to making those important choices its members are expected to make in participating in this important exercise — not a brainless fandom that bows to idols painted on concrete walls by a bunch of virtue signallers.
benign0 is the Webmaster of GetRealPhilippines.com.