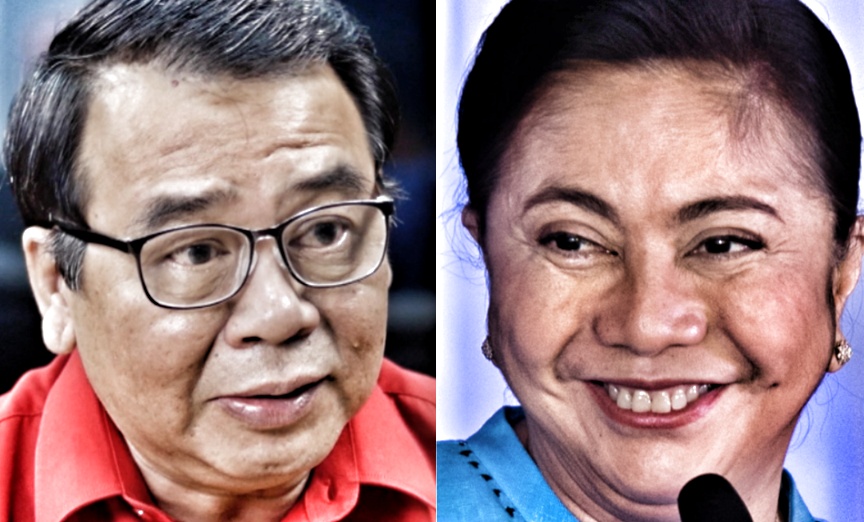 "We're being told to let Leni lead. It's time to make sure Liberals and its allies do it first." Thus goes Kat Stuart-Santiago's call to action in her blog post "Leni and the Liberals". "There is no reason to believe in claims of unity and democracy when it doesn't include the activists on whose lives we depend on so we might not risk ours," Stuart-Santiago pompously points out after her on-point observation…
Because the anti-Left sentiment of the Liberals—including its Akbayan and Magdalo allies, and even the Aquinos and the Roxases in its ranks—is common knowledge at this point. If anything it reveals how [Socialist presidential aspirant Leody de Guzman's] assertion is correct: the ruling classes, whether it's the Liberals or the Duterte-Marcoses are the same, because the anti-Left sentiment is the same, and when that exists, then the anti-worker, anti-peasant, anti-IP, anti-activist sentiment cannot be far behind.
Ano kasabihan sa Pilipino, hindi pa man din, nag-aaway na sila. The alliance between liberals and the leftist-militant groups seems to be skating on thin ice as the issue about progressive representation in Robredo's Senatorial slate has been heated since the announcement last Friday. Gamitin natin ulit ang wikang Pilipino. Bukod naman dun sa mga "guest candidates" may tunay ba na kakayahan manalo ang mga tunay na kandidato ng Dilaw na naging Pink? To my mind, the guest candidates are in for a possible voter backlash if the senatorial candidates misjudged the sentiments of the public. Malay mo kung karamihan sa kanila ay mas iboboto ang mga kandidato ng PDP-Laban na iilan lang ang balik-Senado. Huwag na natin isama si Bino.
What's happening between the liberals and the leftist-militants is an ideological bickering with no sensible direction. Why? How many times have leftist-militant candidates made a bid for the Senate and lost? It began in 2010 with Satur Ocampo and Liza Masa. You would think Satur had an even chance but his vote count proved otherwise. Masa fared worse. In 2016, the leftist-militants rode on the coat-tails of Grace Poe. Same result. 2019 was the same again. This the very definition of stupid – doing the same thing over and over again and expecting a different result each time.
I don't see any reason why they are bickering but they are. Can you imagine what would happen if they actually win? Not to belabor the issue, Leni can't even lead. So what's the point? And frankly, with a platform that is "block Marcos and oust Duterte" (Stuart-Santiago's own words) in the midst of a pandemic, would voters even think about voting for them when they don't even bother to take cognizance of the looming worsening economic situation brought about by oil price increases and interest rate hikes? This is in addition to supply shortages.
The members of the Opposition all need collective bitch-slapping to knock some sense into them that it is not about their personal agendas but the people's welfare that is paramount. This is why I can't wait for the debates. I'd like to see how Robredo will fare against Senators Lacson and Bongbong Marcos. I'm sure Robredo will get her ass handed to her and that would be really fun to watch. I can hardly wait.
Cook wide reader political crackpot music afficionado old soul out-of-the box thinker aspiring writer tech geek gearhead