It would appear that the noose is getting tighter around the neck of Health Secretary Francisco Duque over the release of the latest COA report summarizing the glaring deficiencies in its compliance with government accounting standards as defined by the audit agency.
GMA News Online reports that Sen. Panfilo Lacson has again called out Duque for his continuing incompetence in the management and operations of the Department of Health (DOH) which is the lead department in the government's pandemic response.
Among the most glaring findings by the COA were P67B in deficiencies for Covid response allotments, P65B in deficiencies for centrally-procured assets, P95B in expired and nearly expired medicines in warehouses, P24B in unobligated allotments and a whopping P557M in disbursements which did not comply with established practices resulting in unnecessary and excessive expenditures.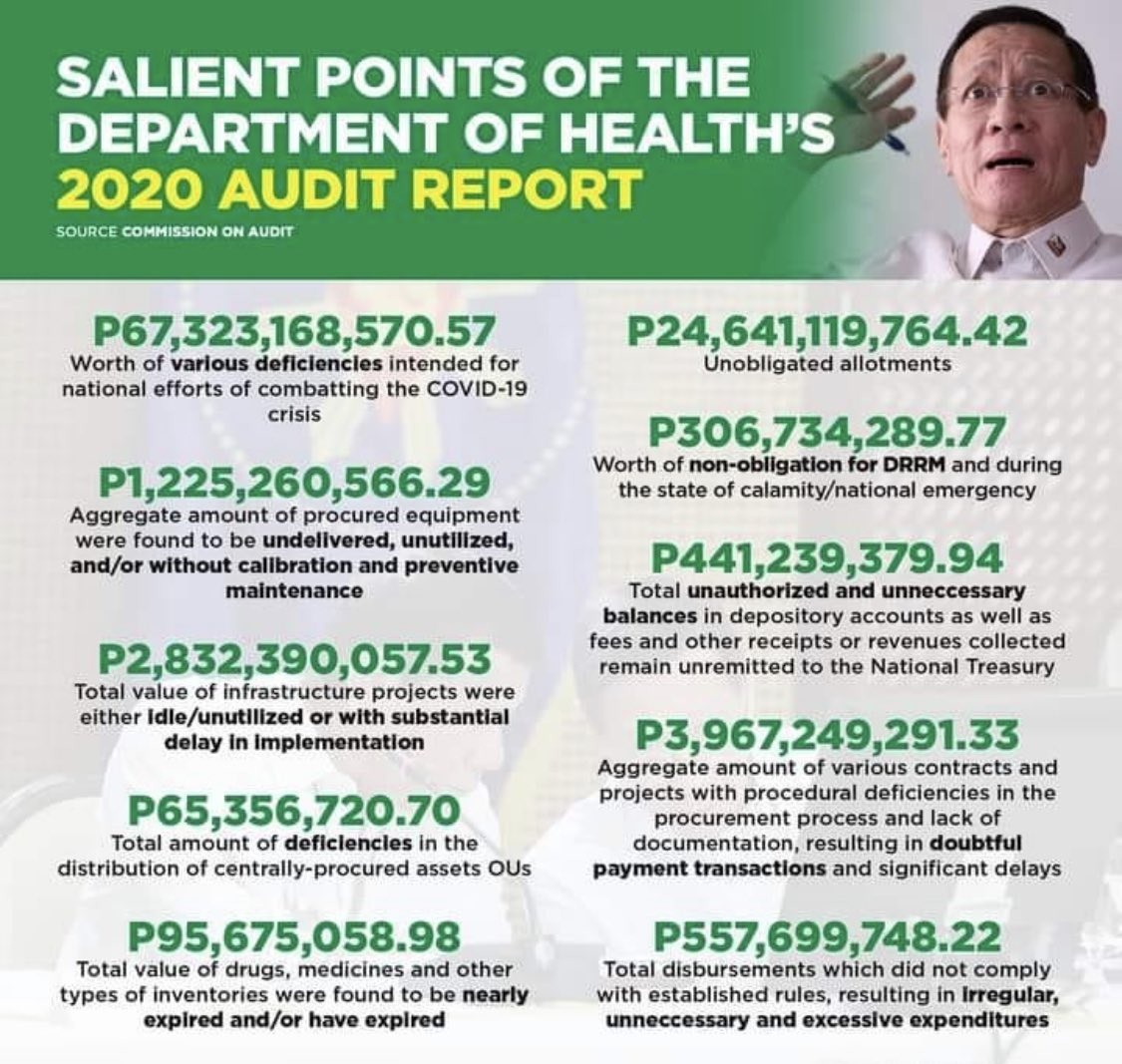 The newly-installed Partido Reporma Chair and declared Presidential candidate vowed to put Duque through the wringer when he comes before the Senate Committee on Finance to defend the 2022 budget of his department.
Lacson has declared war on wasteful and excessive government spending at a time when the government is in dire need of funds for the pandemic response in terms of vaccine procurement and social amelioration for the poorest Filipinos. He has vowed not to increase taxes but focus on curbing corruption and ensuring that public funds are spent as allocated in the national budget if elected President in 2022.
Cook wide reader political crackpot music afficionado old soul out-of-the box thinker aspiring writer tech geek gearhead