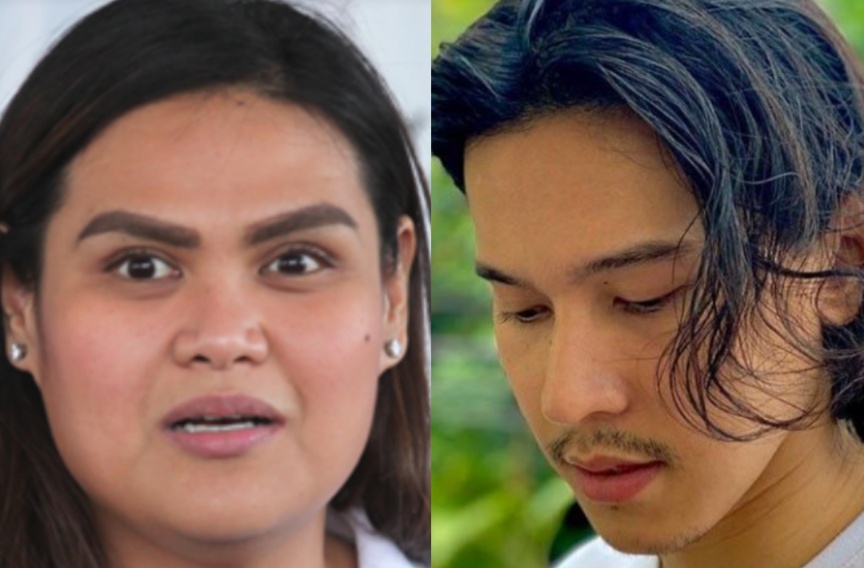 Showbiz personality Enchong Dee issued an "apology" to Congresswoman Claudine Bautista on Twitter today for suggesting last weekend that a Michael Cinco gown she wore in her recent wedding was funded by money stolen from the organisation Drivers United for Mass Progress and Equal Rights party list (DUMPER) which she represents in the Philippines' House of Representatives.
I have been reckless in the tweet I posted and I take full responsibility for my lapse in judgment.

With deep regret, I would like to apologize to Congresswoman Claudine Bautista, her husband, their families, and the Dumper Partylist. I reacted based on impulse without thinking of the consequences nor the harm it may cause. I learned that as dutiful citizens, we must always fact-check our statements to avoid sensationalism and the spread of false news.

I will take this opportunity to reflect on the wrong I have done and use this opportunity to better myself in being more discerning of my actions.
Perhaps the Philippines' mob of Big Corporate Media "journalists" should do the right thing and follow suit considering that they've been complicit in this latest bout of lynching. "Journalist" Dana Cruz, for example, filed an evidently-slanted sensationalist report Sunday on the "Entertainment" section of the Inquirer headlining that "Agot Isidro, Enchong Dee call out drivers rep Claudine Bautista for 'lavish' wedding". Cruz "reported" that "Dee believes that money meant to help drivers and commuters went to [Bautista's] wedding". Cruz went on to quote a tweet fielded by Dee on the 14th August that has since been deleted.
The money for commuters and drivers went to her wedding. Let's not prolong this conversation and don't say otherwise.

— Enchong Dee (@enchongdee777) August 14, 2021
On the part of Isidro and Dee, well, they were just being the stupid showbiz personalities that they are. On the other hand, one would expect a bit more class from a so-called "journalist". Cruz's sin as a "journalist" stems from her complete lack of balance in her "reporting", not bothering to take a statement from Rep. Bautista, DUMPER, nor, at the very least, doing a bit of research on the circumstances surrounding the wedding itself. It is interesting to note too that Cruz conspicuously names the designer of the allegedly offensive wedding gown in her "report" but fails to tell her readers who it is exactly Rep. Bautista was marrying — an important detail in any "report" on a wedding, one would think. Clearly a whole pile of malice was part of the intent in her Inquirer "report".
It is also worth noting that Bautista is one of the 70 members of Congress who voted against the extension of the franchise to broadcast of top media conglomerate ABS-CBN. When one connects the dots, it becomes easier to see why the usual suspects in the Philippines' showbiz industry were quick to pounce on this latest outrage fad. But it was Enchong Dee's statement that stood out because he directly accused Rep. Bautista of criminal activity. That statement was clearly done with malice intended and was aimed to smear the reputation of a member of Philippine Congress. If Dee was really sincere about his "apology" he should also be willing to face the consequences of his actions. That also goes for the "reporters" who conspired with these celebrities to make a mountain of what should have been nothing more than a molehill.
benign0 is the Webmaster of GetRealPhilippines.com.