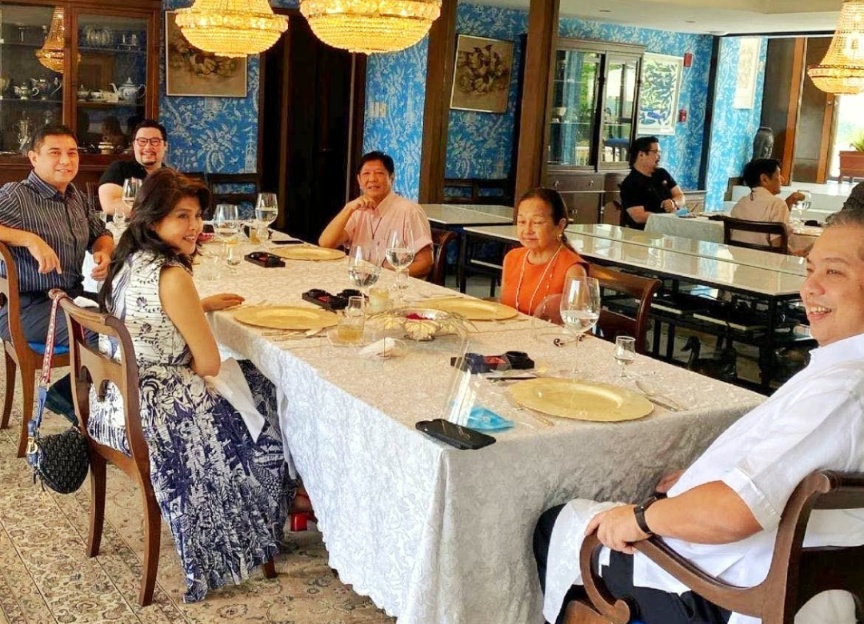 Former President Gloria Macapagal-Arroyo (GMA) will always be a kingmaker in Philippine politics. Why? Because she has gravitas. It took balls to oust President Joseph "Erap" Estrada in 2001. It took even more balls to run again in 2004 despite the agreement with Cory that she would only serve the unexpired term of Estrada. She is the least popular President of all time.
We are all familiar with her story. Arroyo took the dose of political vengeance given to her better than a man because she kept silent the whole time she was in detention at Veterans. She is unlike Leila De Lima who has been made out to be a martyr and is not being held incommunicado. She only criticized former President Noynoy Aquino once. She played a large role in the campaign of President Rodrigo Duterte. When she was assumed to be quietly retiring during her last term as Congresswoman, she pulled a coup against the incumbent Speaker and went off being a part of a small circle of elected officials who have headed two branches of government.
A meeting between the Marcos and GMA camps is significant because of the President's statement the other day that Martin Romualdez wants to run for Vice-President. It is not entirely up to the President who his anointed will be because the power blocs that supported him since 2016 all have a say. Arroyo will definitely be abhorred at the prospect of a Ping Lacson Presidency. She would definitely have a personal opinion about who will continue the reforms which have been started. As an economist she surely has ideas about how the country can be set on the path to economic recovery in the midst of the pandemic.
If Inday Sara "Daughterte" is not running, then former Senator Bongbong Marcos would be the logical candidate. But there is also the possibility of a Duterte-Romualdez tandem because of the dearth of administration candidates for the Senate. Can you imagine a Senate where the two most senior members would be Bong Revilla and Lito Lapid? Senators Ralph Recto, Tito Sotto and Franklin Drilon are termed out. Lacson is eligible for re-election but indicated it is retirement or the Presidency for him.
Bongbong could follow in the footsteps of his father Apo Lakay and become Senate President. A majority is needed in both chambers if charter change is to become a reality. GMA can run for Congress again and become Speaker. If the political structure is changed to a unicameral parliamentary with a Prime Minister as head of state then GMA, Bongbong, and Sara can all run for parliament and we would finally have the continuity and consistency in policy foreign investors have long been pining for.
It is high-time that political vendetta take a back seat. It is only the Yellows and the Reds who refuse to be mature enough to work with the different political blocs. I have reiterated in previous articles the need for a mature and responsible opposition that will focus on being a fiscalizer and function as a partner also in nation-building.
Aquino and Marcos are long dead and buried. We should finally do away with their political ghosts. We should also bury the old opposition with finality on May 2022. Only then can we truly move forward at this crucial point when we are facing a global crisis of epic proportions.
Cook wide reader political crackpot music afficionado old soul out-of-the box thinker aspiring writer tech geek gearhead