Over the course of the past two years, I've become somewhat of a regular customer of Dampa sa Greenhills, an Ilonggo restaurant and bar just across the corner of Col. Bonny Serrano and Jose Abad Stantos Street in San Juan City, Metro Manila.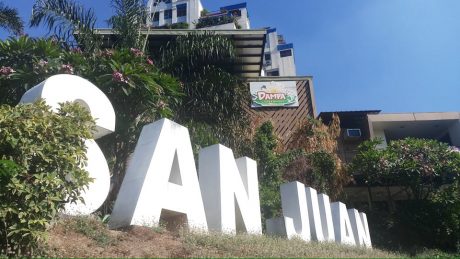 It's an airy, sunlit place where the food is good and the drinks are as hot or as cold as you want it.
Pre-Covid19, friends from all over and I would gather there to talk over seafood, pizza, and crispy pata along with copious amounts of beer, wine or whisky. There's usually entertainment in the early evenings and if you wanted to, you could also take the mic over to belt out your favorite songs — if you don't mind waiting in-line.
Over the course going to that place, I've become friends with the owner/operator, a beautiful woman whom I fondly call Doc Marichi.
I can't think of another restauranteur acquaintance who actually knows almost all of her clients and would drop by your table just to see if everyone is happy with the service.
Doc Marichi is undeniably the heart and soul of Dampa Sa Greenhills, the main draw and attraction that has people from, literally, all over over the country regularly visiting her place.  So much so, that if she ever decided to abandon Dampa Sa Greenhills, it would cease to be the a go-to place in San Juan City and a landmark by which people in the area navigate their daily affairs.
During the succession of various levels of lockdowns, Dampa sa Greenhills took a beating along with other businesses that rely on foot traffic (the actual presence of customers).
For sure, being a well seasoned businesswoman, Dra. Marichi could have just closed Dampa sa Greenhills and focused on her other businesses.  But she didn't.
She kept her staff paid through the time when her restaurant couldn't operate — even sacrificing or selling off assets to keep everyone fed and the business afloat.
Somehow, she managed to keep up to date with her place's rent and for any business establishment these days, that is a mean feat. By the records of her transactions, Doc Marichi is an honest tenant who diligently paid rent when it was due, something that any lessor should value.
However, it doesn't seem that her lessors appreciate this. Because, just this weekend, it seems their douchery peaked to a new level.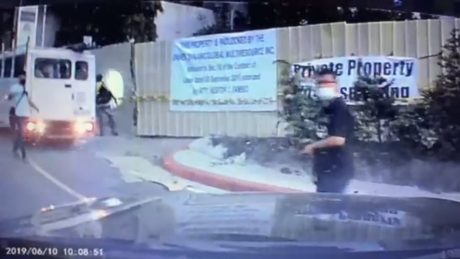 In the wee hours of Saturday morning, a hundred or so men attempted to "padlock" or barricade Dampa Sa Greenhills. Even its power was cut, possibly spoiling some of the food, and to boot, someone from the people that stormed the place gutted the restaurant's CCTV system.
Doc Marichi's staff who arrived when the place was being barricaded asked the men if they had a court order or any document permitting them to shutdown of Dampa. The men there said they didn't know of a court order.
A printed tarp hung on the steel barricade informed whoever read it that "THIS PROPERTY IS PADLOCKED BY THE OWNER DYNAMICGLOBAL MULTIRESOURCE INC…" and justified the "padlocking" by citing Section 16 of what I assume to be the Contract of Lease.
Thing is, I've had experience leasing property and there's a process that one must adhere to when evicting a lessee — which I surmise is the intent behind the so called padlocking or the next step to the padlocking of Dampa.
A resource page on Lamudi (a real estate company website) outlines the process for eviction and from what I gathered from Doc Marichi, it doesn't seem like DYNAMICGLOBAL MULTIRESOURCE complied with the process.
To wit, the Lamudi website says:
Observance of a three-day notice

The tenant must be given notice three days prior to eviction. Needless to say, it is illegal to forcibly evict a tenant without ample notice, as well as changing the locks without the tenant's consent. If the non-eviction is on the grounds of non-payment, the issue shall be deemed resolved should the tenant decides to pay the rent. However, if the tenant refuses to fulfill his or her financial obligations, the landlord can sue the tenant and the issue will be resolved in court. This can be taxing financially and time-consuming for both parties.

Eviction is a process that will take time

Evictions do not happen in an instant. According to the Tenant Eviction Law in the Philippines, the landlord has the right to sue the tenant after three consecutive months of non-payment but must wait for the tenant's response to a writ supplied by the court indicating abandonment. The police will execute the eviction under court order.
Doc Marichi and I didn't have a chance to talk lengthily about how she felt when Dampa was barricaded without a court order. But I could see she was emotionally distressed just as I imagine she would be if her home had been invaded.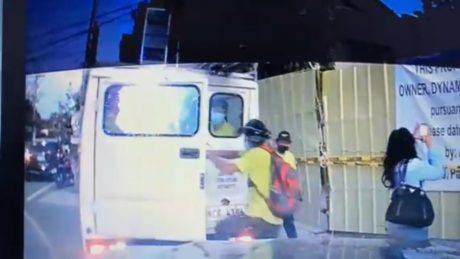 Definitely a traumatising experience that Doc Marichi doesn't deserve as a lessee and as a human being.
As a businesswoman in the City of San Juan, she deserves to be protected especially at a time when a large number of businesses in the area are floundering from all sorts of pandemic borne restrictions.
What happened to her certainly doesn't look good on Mayor Francis Zamora.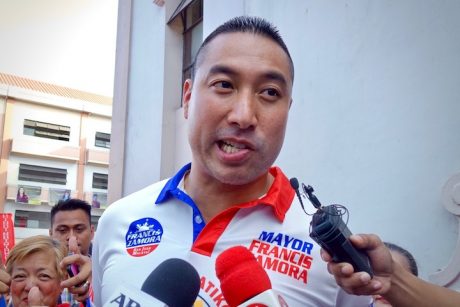 Certainly, if one of Doc Marichi's means can get treated like a rag by some landlord, what more of the other people with lesser means renting places in San Juan? Is THIS the kind of governance people in San Juan deserve?
The reason I mention this is because prior to the barricading of Dampa sa Greenhills, San Juan City's BPLO issued a Cease and Desist Order against Doc Marichi's restaurant to only later take it back after they were made aware of how baseless the order was and that it could open them up to an administrative complaint.
Talk is that somehow, Mayor Zamora's BPLO was talked into (presumably) by the owners of DynamicGlobal to issue the baseless CDO. This they attributed to the close ties that the owners of DynamicGlobal had with Mayor Zamora.
But of course, that's just talk, isn't it?
What isn't just talk, however, is the fact that people from the Mayor's office DID come to Dampa to shut it own for apparently no good reason. Which is, by the looks of it, an earlier part of a progression towards this dubiously legal padlocking.