After several years of languishing in the justice system, vice presidential candidate Bongbong Marcos's poll protest was reportedly dismissed by the Supreme Court. Rappler "reports" on Twitter, "In unanimous vote, Supreme Court junks electoral protest filed by defeated candidate Bongbong Marcos against Vice President Leni Robredo, concluding more than 4 years of litigation of the SC." As expected the Opposition — particularly the Yellowtards (the bloc within it rabidly loyal to the Aquino-Cojuangco feudal clan) — are ecstatic.
This is bad news for the broader Opposition. The euphoria will likely heighten the quaint illusion that "vice president" Leni Robredo is fit to lead the entire Philippine Opposition in its bid to beat the popular incumbent's camp in the coming 2022 elections. The communists, for example, are not happy with this prospect. Noted "activist" Katrina Stuart-Santiago, for one, sees Robredo as irrevocably tainted by the Yellowtard brand and, as such, more a liability than an asset to their singular goal of seizing power in 2022…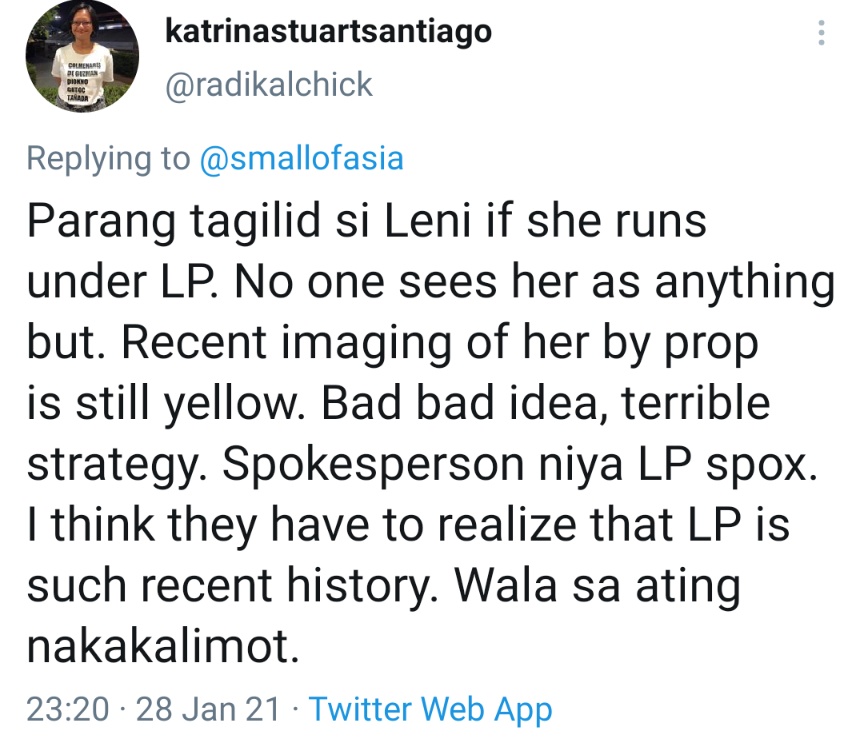 Good luck with that opinion — one which will likely be unpopular with the chi chi powers-that-be of the mighty Liberal Party of the Philippines who see their lot as the presumptive "leaders" of the Philippine Opposition and their "hero" as The One who is set to "unite" their people…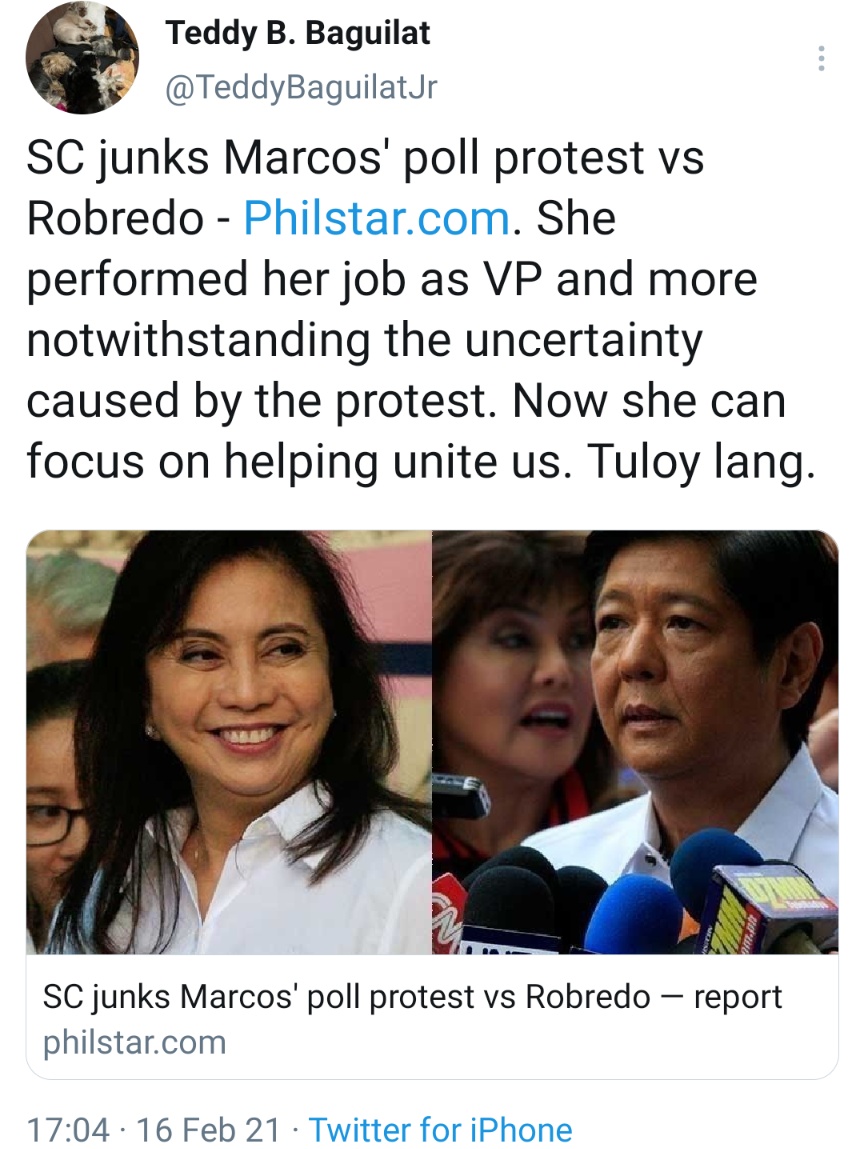 One wonders too whether former COMELEC Chairman Andy Bautista who reportedly fled the country amid allegations of electoral fraud back in 2016 will return to the Philippines now that he feels he has been vindicated…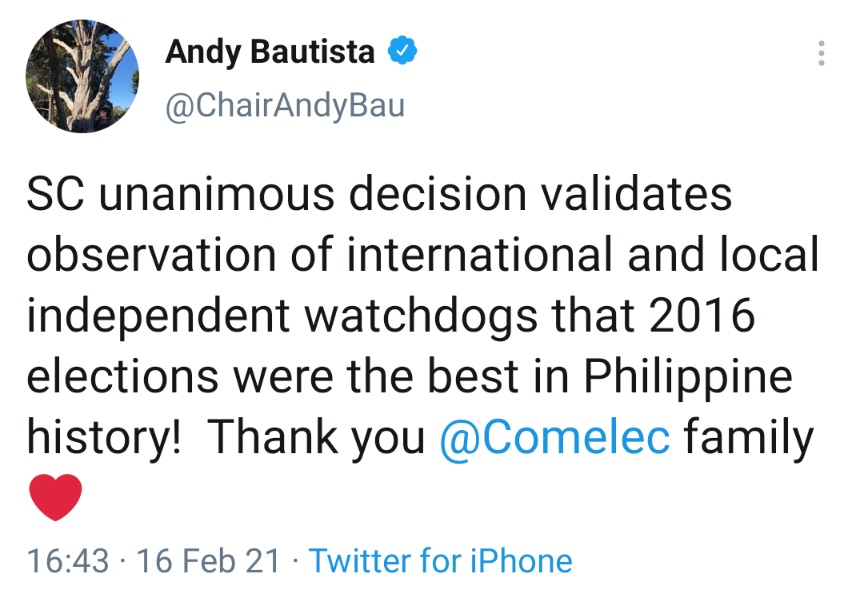 It remains to be seen whether this "win" as far as the Opposition are concerned — specifically the Yellowtard bloc within — will translate to a win in the bigger scheme of things. The 2022 elections are just around the corner and it remains debatable as to whether the Opposition are closer to any semblance of the "unity" they need to put up a credible challenge to whoever is endorsed as the administration candidate by President Rodrigo Duterte who remains popular among Filipinos. The clock is ticking.
benign0 is the Webmaster of GetRealPhilippines.com.