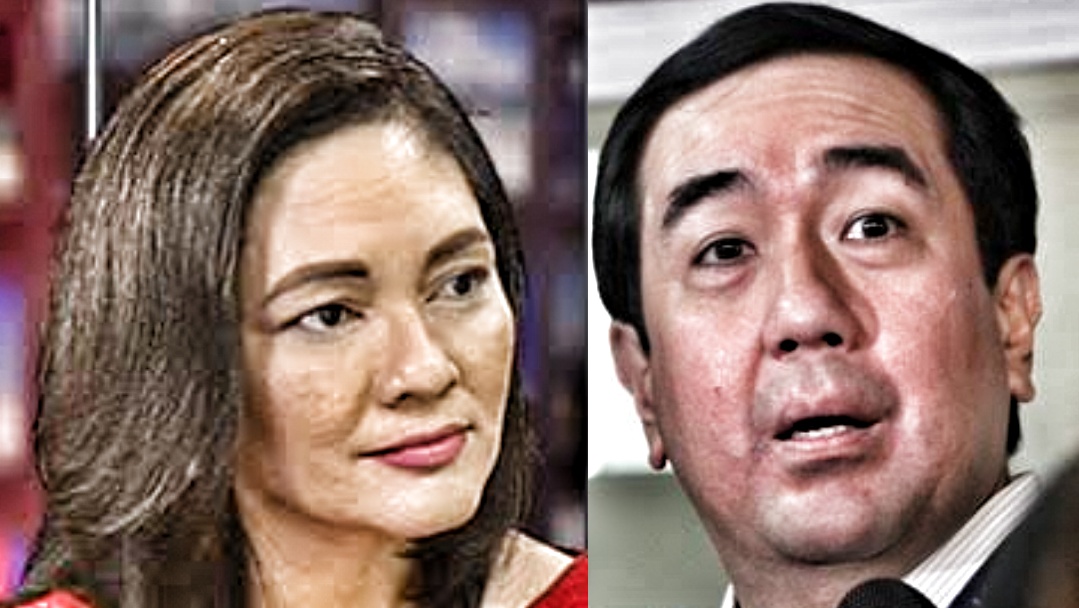 Corruption is so endemic to Philippine society that it still boggles the mind as to why Filipino regulators and investigators remain so inept at detecting and prosecuting it. The recent corruption scandals surrounding the Philippine Health (PhilHealth) Insurance Corporation follow a template oft-repeated in the country.
One such approach seemingly taken by crooks to siphon funds off PhilHealth that specially resonates with the public was in the use of IT projects and technology procurement to facilitate this criminal enterprise. The Inquirer reports, for example, how "it was also revealed that PhilHealth procured several items like software and gadgets at a grossly overpriced rate — for example, an Adobe Master Collection Set priced at less than P200,000 was purchased for P21 million." Another Inquirer report revealed further extent of these illicit activities which resulted in a failed implementation of a "proposed P2.1-billion information technology (IT) project of Philippine Health Insurance Corp. (PhilHealth), supposedly designed to stem fraud and scams devised by some corrupt personnel"…
SUPPORT INDEPENDENT SOCIAL COMMENTARY!
Subscribe to our Substack community GRP Insider to receive by email our in-depth free weekly newsletter. Opt into a paid subscription and you'll get premium insider briefs and insights from us daily.
Subscribe to our Substack newsletter, GRP Insider!
Learn more
In one of the reports, the government auditors said many equipment that PhilHealth wanted to buy were not included in its Information Systems Strategic Plan (ISSP) for 2018 to 2020, which the Department of Information and Communications Technology (DICT) had already approved.
The impact on the cost of an IT project however is best put into perspective in terms of the toll these compromised implementations of technology have further downstream in terms of the controls and management capability that is degraded by these resulting substandard systems.
PhilHealth's in-house auditors emphasized the importance of having an integrated IT system as it would serve as "the backbone of a sound health security program."

"For several years now, PhilHealth's membership, collection and claims database remain fragmented despite spending billions [of pesos] for IT hardware and software," the PhilHealth auditors said.
Fragmented systems and flawed IT implementation projects likely contributed to vulnerabilities in systems and procedures that left PhilHealth exposed to control gaps that could be exploited by its executives and insiders. Taken in perspective, the loss is at a magnitude that far exceeds what had been allegedly "stolen" from these IT initiatives. Indeed, the same Inquirer reports reveal that PhilHealth "has lost more than P153 billion since 2013, or "roughly 30% of the total claims payment of P512.6 billion" which the state-run health insurer made in the same period, due to fraud."
Apparently, this did not seem to bother former PhilHealth director Risa Hontiveros who, on her appointment to the job in 2015 focused on putting herself up as a poster-girl for its services. This raised eyebrows considering that the following year was an election year. Indeed, allegations around the illicit use of PhilHealth resources for Hontiveros's campaign were flying left and right in the lead up to the 2016 polls…
Health Alliance for Democracy (HEAD) noted that in July 2015, Hontiveros became the poster girl of PhilHealth's massive advertisement. This included huge posters plastered at the back of passenger buses plying major thoroughfares in Metro Manila.

Also in August 2015, the group said a 30-seconder TV commercial was repeatedly aired in major networks with Hontiveros appearing as PhilHealth head. The group estimates that each commercial could amount up to P400,000 ($8,610).

"There was confusion on how these were funded: Malacañang states that these were funded by PhilHealth, but Hontiveros's camp asserts that these came from private funds from friends," Carabeo said.
It is a template case indeed. The PhilHealth debacle is not too different from the malaise within the Commission on Elections (COMELEC) which is marked by reports of cozy relationships between COMELEC execs and their preferred technology vendor Smartmatic. Lax and fragmented control measures as well as problematic implementation of technology solutions at the COMELEC were also likely behind anomalous and, possibly, even fraudulent conduct in the 2016 elections. In the midst of accounting for election results back then, breaches in procedure and data and system handling protocols were being reported including one where a Smartmatic technician "inserted a new program at 7.30pm of Election Day while the system was in the middle of canvassing the votes." To a large extent this, put the integrity of the entire 2016 elections to question — yet another case of how the crooked activities of a public agency result in far bigger impacts that affect millions of Filipino lives.
Like the PhilHealth malaise, the timeframe of the fraud perpetrated within the COMELEC also dates back to 2013 when a similar fraud case also erupted…
An election case was filed on Thursday before the Commission on Elections against officials of Smartmatic–Total Information Management (TIM) Corp. for allegedly altering the source code of the Precinct Count Optical Scan (PCOS) machines in the May 13, 2013 midterm polls.
Coincidence or not?
It is an outrage indeed. Filipinos have been defrauded of their health and their vote over the last seven years. Both of these sets of criminal activities seemingly got their start in the middle of the administration of former President Benigno Simeon 'BS' Aquino III and seem to have been parts of a vast conspiracy to rig the 2016 elections to favour the Liberal Party and its allies. With less than two years to go, the government of current Philippine President Rodrigo Duterte is running out of time to put the perpetrators of these heinous crimes behind bars and make good on the remainder of his campaign promises to reform the Philippine government and rid it of corruption for good.
benign0 is the Webmaster of GetRealPhilippines.com.