All the members of ABS CBN fandom can come up with are ineffectual emo stunts and circuses that do nothing more than actually highlight what a flaccid community they are. A video posted an Instagram shows such people making noise (banging on some sort of metal surface) and lighting candles in what looks like some sort of vigil in front of the network's head office building.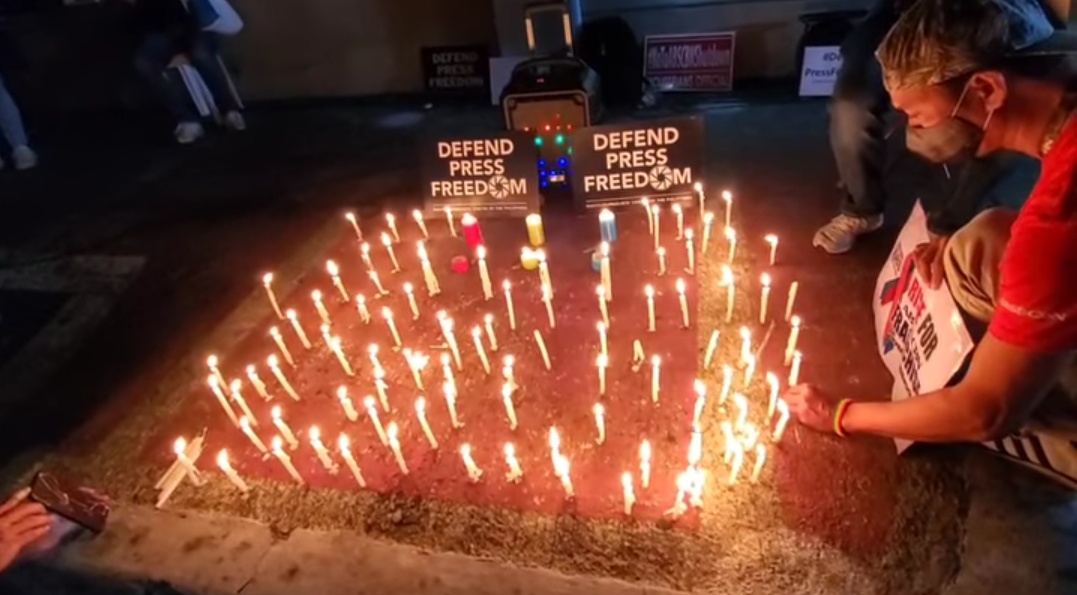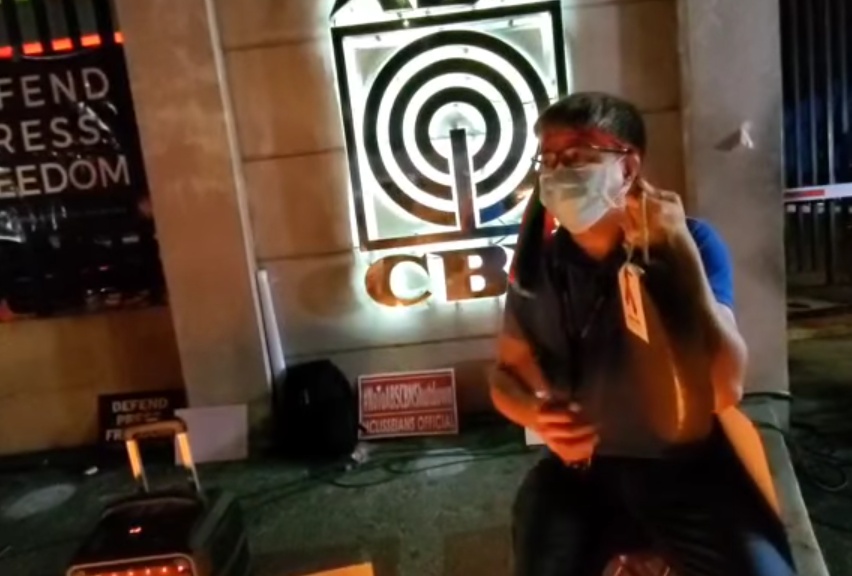 On Twitter, a who's-who of celebrities and public personalities wax sentiment over the "demise" of their "beloved" network. Glenda Gloria, "co-founder and managing editor" of "social news" site Rappler issues some words on Twitter despite claiming that there are none such that could be uttered…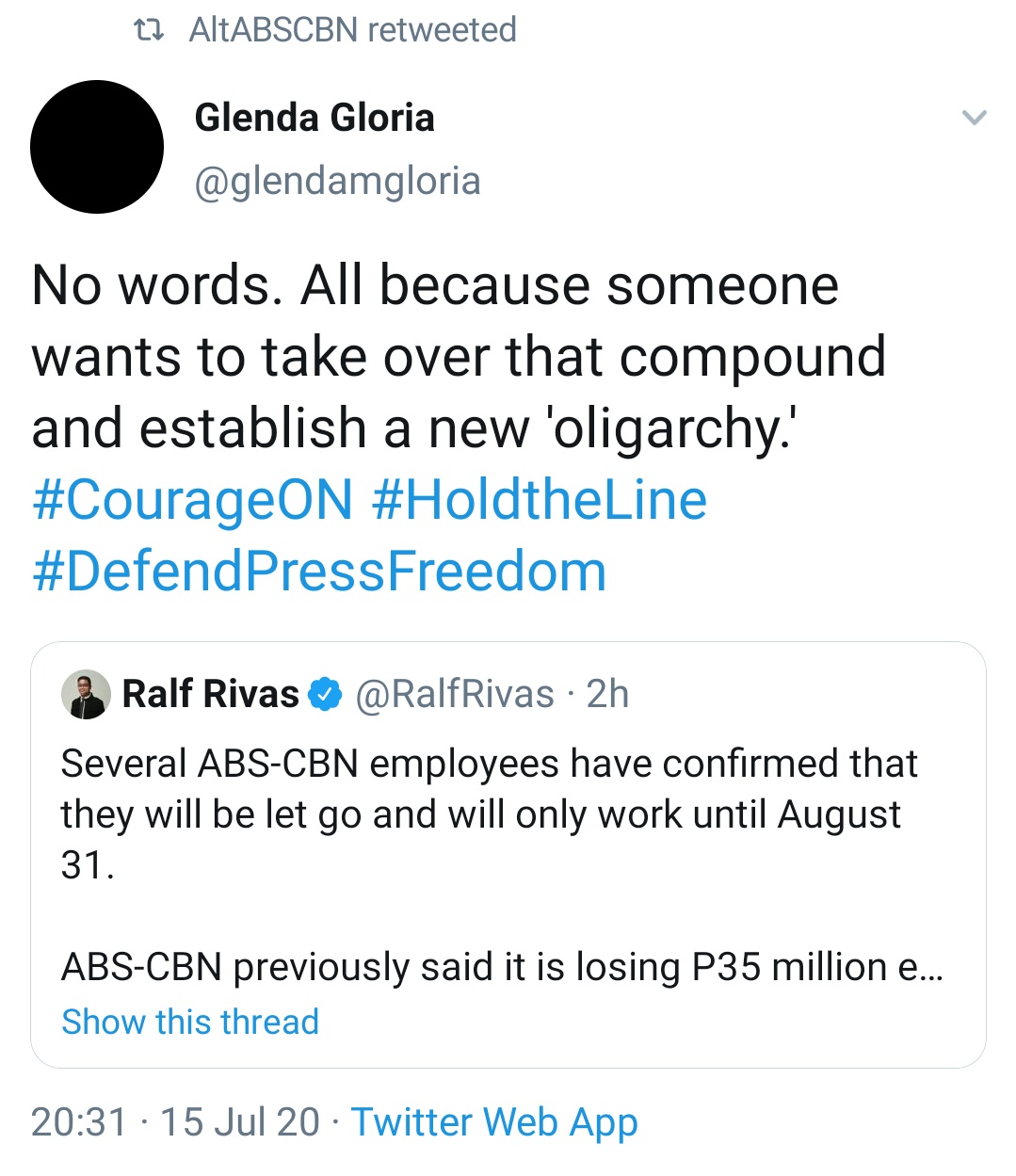 The big mystery here is around what exactly these "activists" hope to achieve. Actor and TV host Kim Atienza, for example, can only encourage people on Twitter to make a little noise and pray as ABS-CBN starts to lay off employees.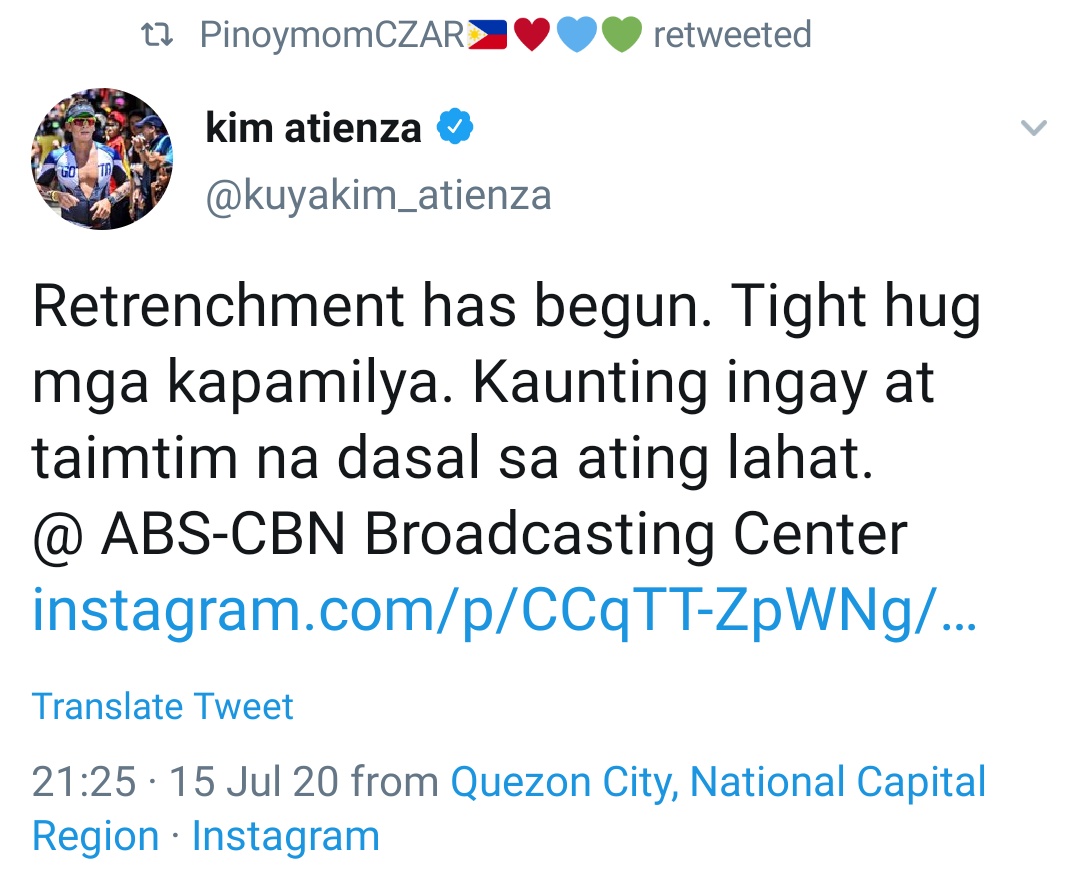 ABS-CBN News "journalist" Mike Navallo, for his part, seems to suggest in a tweet that vengeance will be forthcoming sometime in the future but stops short of any sort of useful specifics.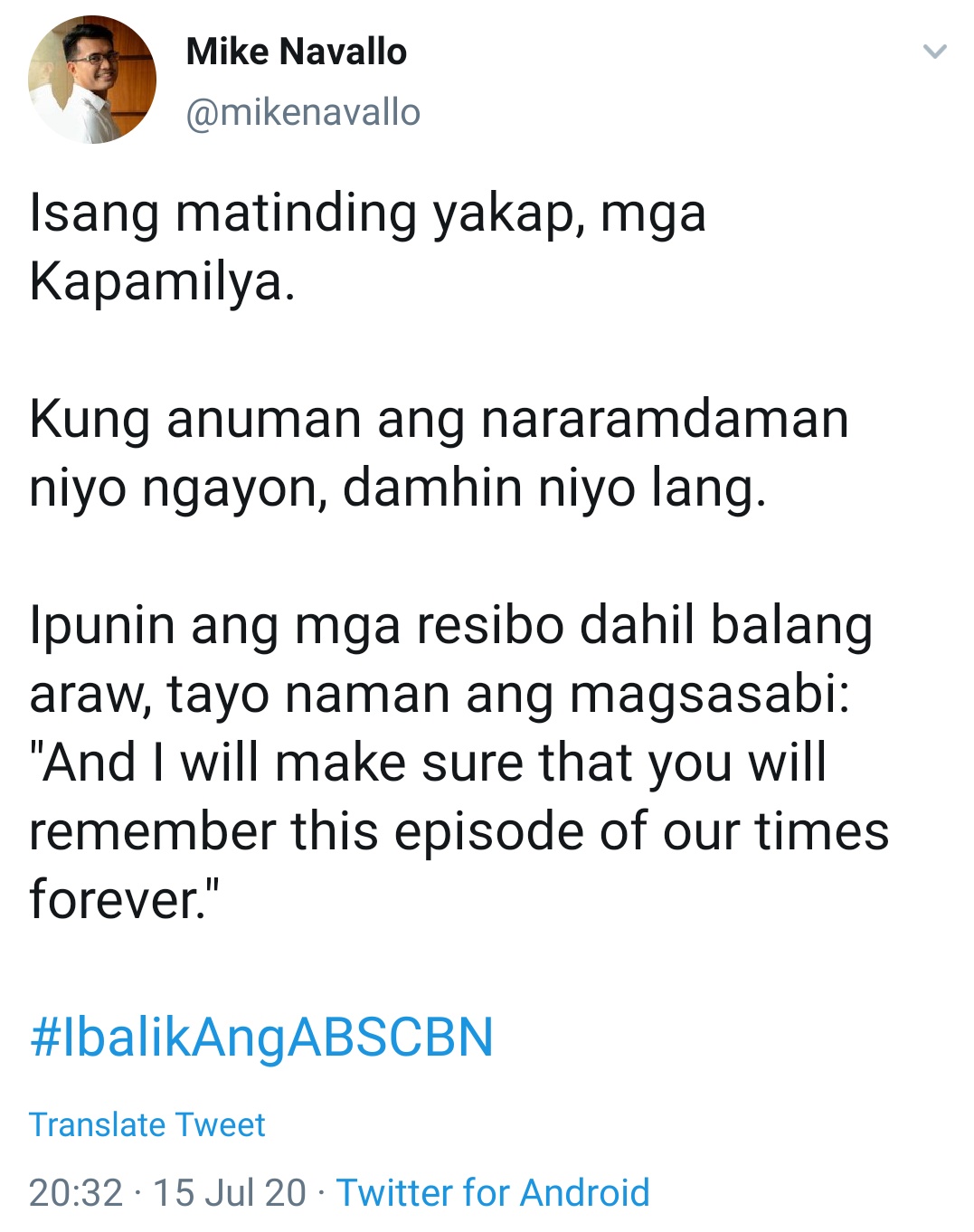 Neither Atienza nor Navallo actually offer anything useful to the legions of wailing ABS-CBN fantards.
There really is only one pathway to fixing ABS-CBN's problems. The biggest clue here is around who or what is in a position to determine whether or not it gets a new franchise to broadcast — none other than Congress. And how do the "right" people get membership in that powerful club? Why, none other way but by winning an election. The solution is therefore quite obvious. The Yellowtards need to win big in the next national elections in 2022. Only then will their "beloved" ABS-CBN get a shot at a new lease on the airwaves.
The Opposition need to re-learn an important democratic skill — winning elections. They won't acquire that skill by sitting around banging a steel pan, lighting candles on a sidewalk, or praying.
benign0 is the Webmaster of GetRealPhilippines.com.