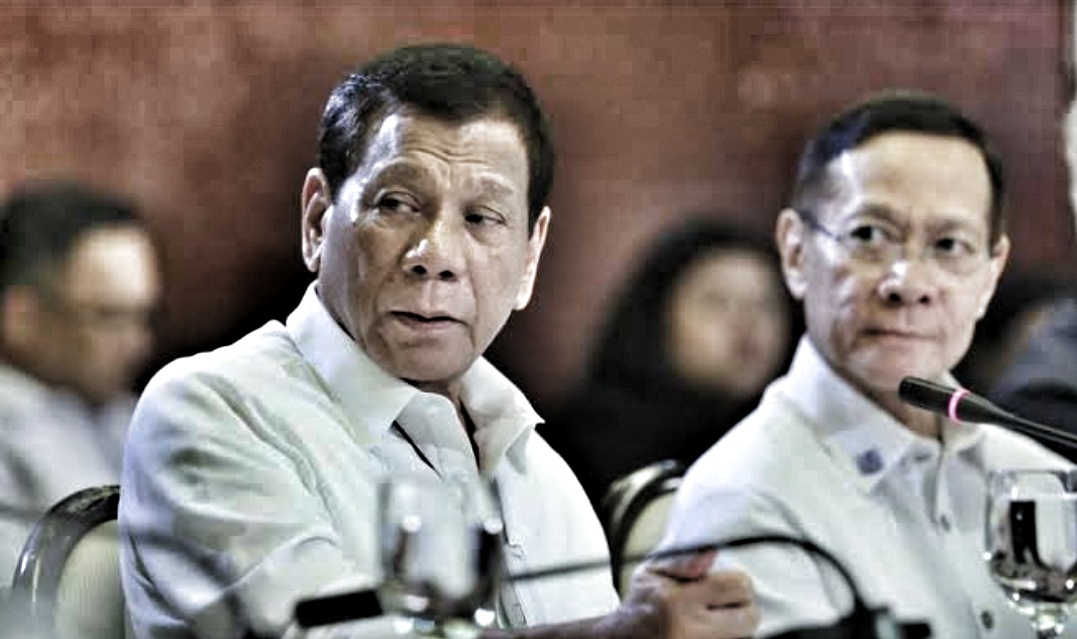 Ironic that Inquirer columnist Vincen Gregory Yu (was his name mis-spelt or is that really his name?), in his quaint expression of Singapore envy today, would issue the following lament in wistful observation of how well that country's Prime Minister, Lee Hsien Loong, briefed his people on how his government was managing the ongoing COVID-19 pandemic…
How nice to have a government—or even just a head of state—that actually knows how to talk to its people, instead of sending them into alternating states of panic and paranoia.
It's hard, of course, to disagree with this. In times of crises, clarity and coherence of messaging from people of authority is of the essence. However, it is worth noting how Yu qualifies this observation by describing Lee as "a head of state—that actually knows how to talk to its people".
Very interesting indeed. If Yu's intent was to paint Lee in stark contrast to Philippine President Rodrigo Duterte, he definitely succeeded. But what he had inadvertently highlighted is just how much of a reflection of the Filipino character this brings to the fore. Continuing down this road he takes, Yu goes on to cite Duterte's conduct when he addressed the nation on the same day.
He was two hours late to the scheduled broadcast, and when he finally appeared, it was to announce—in increments—the provisions of the Metro Manila quarantine. "Announce now, details to follow" was the gist of the whole affair, as if the document he was reading were the most banal and unimportant thing.
Perhaps so.
Thing is, the inescapable reality of the Duterte government is that it remains an overwhelmingly popular one. This means that Duterte is doing something right — right enough to win an election in 2016 and continuing doing that something right to attract a sustained approval of his people three years into his term. And what is one of those things he may be doing right? Wait for it… perhaps he actually knows how to talk to his people.
In his Inquirer article "President Duterte's style of speaking", Professor Randy David describes Duterte's style of addressing his people as one that, "unlike other politicians", is "easy to understand".
[Filipinos] rarely need to guess what he's saying. He speaks his mind out, and offers no excuses for doing so.

He doesn't appear to care if what he says is morally offensive or contrary to law. People may disagree with what he's saying or feel uncomfortable with his crude utterances. But, on the whole, they seem to approve of his brutal candor.
David adds, "In this, I believe, lies his power to enchant audiences. Authentic is when he sets aside a speech written for him, and then proceeds to so say what he 'really' wants to say." In that sense, David is saying that Duterte "knows how to talk to his people" in much the same way that Yu asserts Singapore Prime Minister Lee Hsien Loong does.
Say what you must about what that says about Filipinos but it is what it is. It's what won Duterte the privilege to serve Filipinos as their President and it is what enables him to sustain his popularity. Duterte is able to connect with Filipinos because he knows how to talk to them.
And what of his being "two hours late to the scheduled broadcast" as Yu points out? That's an easy one. In that respect Duterte too is being in tune with Filipinos by being on Filipino time. He's not only speaking in their language, he is also in sync with their operating rhythm. Hardly surprising that Filipinos don't have an issue with that either.
This is the whole trouble with the way Duterte's critics seek to undermine his presidency and, they hope, reclaim what they believe is their entitlement to political power in the Philippines. They think by putting him under a spotlight filtered by their chi chi private Catholic schooling that they could present him in a way the Filipino masses would find distasteful. When will they learn that this approach quite simply does not work?
What the Opposition needs to focus on is how to become more popular than Duterte. It's the only way they can hope to win an election which, last we heard, is the only way to acquire political power under a democracy. This is different from the loser strategy of trying to tear Duterte down before his people — one that resulted in the Opposition's catastrophic loss in last year's national elections. The Opposition need only learn this obvious lesson if they are truly serious about seeing their political fortunes change. They need to present themselves and their ideas as better alternatives to Duterte.
benign0 is the Webmaster of GetRealPhilippines.com.