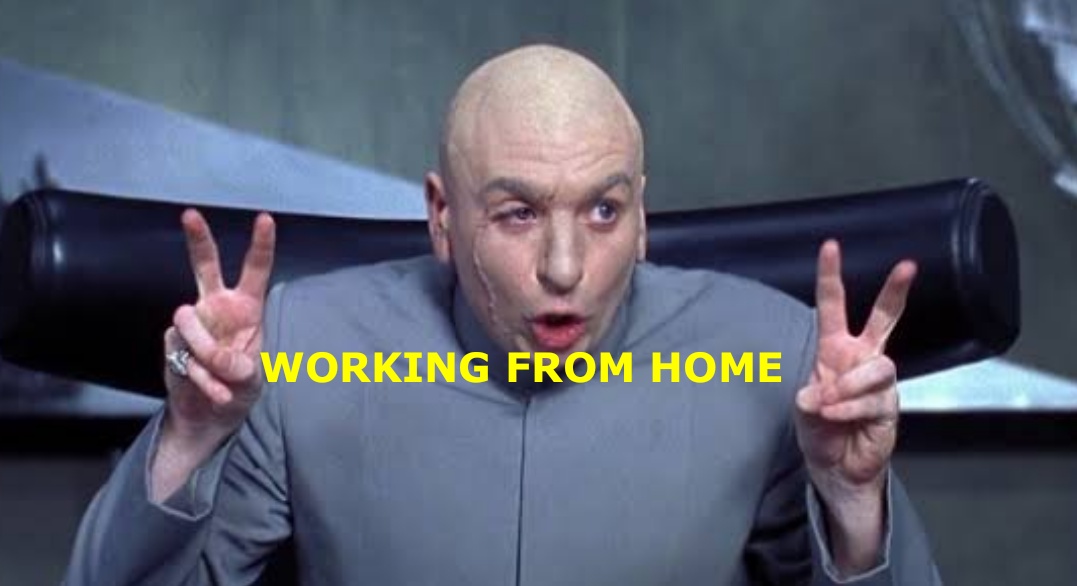 Sure, some Filipinos can work from home. But the vast majority of them can't. This is not to mention the fact that most Filipino bosses can't even wrap their heads around the notion. Even in the First World, mentioning the term "working from home" is accompanied by the quotation marks double finger gesture along with a wink-wink.
The Philippine Daily Inquirer today, surprise-surprise, came out with a fluff piece (its top editorial story no less) praising the "wise advice" of "vice president" Leni Robredo to high heavens for her groundbreaking recommendation that Filipinos work from home in these times of shrill pandemic panic attacks. It was made out to be a key "social distancing" measure that could contribute to mitigating the spread of disease like, in this current instance, COVID-19.
This is, of course, a good idea — one that is entrenched in the business continuity plans of most half-decent business organisations. However, discounting for a moment the need for fast and reliable Internet, there are other measures required to safely work from home. Ergonomic workstations are key — seats designed to provide adequate support over the average eight-hour workday, desks that adjust to the right height to prevent prolonged stress on joints, and monitors that could be adjusted to reduce eye strain. In the spirit of the Philippines' renowned pwede-na-yan mentality, far lower standards to these setups would arguably suffice, to be fair. However, even under the most ideal conditions, one cannot expect a "work-from-home" person to be as productive as their on-site colleague.
The fact is, working from home productively requires expensive facilities and access to infrastructure beyond the reach of even the average Filipino white collar worker. This brings us to the most important point. Working from home (WFH) is a nice and peachy notion if you are a chi chi amoy bagong paligo Katipunero or Dilimanero who drives daddy's car to the office in Makati. But is this chi chi clique of Leninistas representative of the broader Filipino workforce? I don't think the average Diliman activist would agree.
The way the Opposition are positioning Robredo's most recent work-from-home brainwave as the greatest thing since the invention of sliced bread is, in essence, dishonest. Fact check right there folks: working from home is not an option for the average Filipino worker. The Inquirer Editor, for her part, should be ashamed of herself issuing such a bald misguidance to her readership and the Opposition need to go back to the drawing board to cook up another PR campaign for their "vice president".
benign0 is the Webmaster of GetRealPhilippines.com.