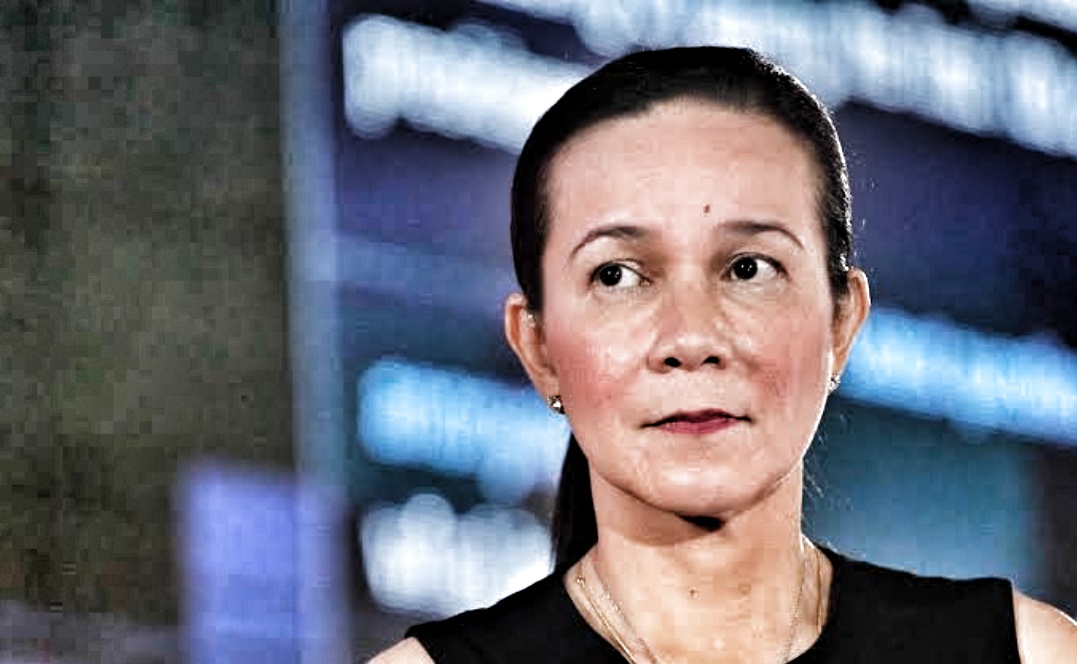 Pressure is mounting on Senator Grace Poe to hold herself accountable for misappropriating public resources down a Senate "inquiry" into the ABS-CBN franchise renewal "issue". The "inquiry" which Poe claimed was "in aid of legislation" has done nothing beyond giving ABS-CBN a platform for emotional blackmail. Poe is hard-pressed to report to the Filipino public what lessons were learned from the "inquiry" that could be applied to aid legislation.
Thus far, what did come out of this circus is working against Poe. Laid bare thus far is how much money her family is making off the cozy relationship her family estate enjoys with Big Corporate ABS-CBN. A recent eye-opening exposé into the Poe family's financial interests in ABS-CBN (and vice versa) authored by former Ambassador Bobi Tiglao featured in the Manila Times details just how lucrative this relationship is. It starts with Poe's mother, Susan Roces (widow of her late father Fernando 'FPJ' Poe Jr), currently being a major contracted talent of ABS-CBN…
Her mother plays the role of a main character (Flora "Lola Kap") in ABS-CBN's hugely successful drama "Ang Probinsiyano," which has been running for over four years, with about 1,136 episodes. Lola Kap is a village captain and the sagacious grandmother of the series' hero Cardo (played by Coco Martin), who imparts life lessons in most every episode.

Assuming that Roces gets a very conservative P200,000 per episode, that means income for her of over P230 million so far from that ABS-CBN production. That's a fair estimate, considering that lead actor Martin is known to have become a billionaire from his earnings from "Ang Probinsyano."
Tiglao goes further to cite how the estate of FPJ — presumably under his surviving heirs' management — very likely earns royalties from every commercial use of its intellectual assets; for example, everytime an FPJ movie is streamed via ABS-CBN's extensive portfolio of global content distribution channels.
Thus the obvious next step, taking her up on her claim that this "inquiry" was done "in aid of legislation", is for Poe to spell out what the next steps are. That is in assuming, of course, that Poe had thought things through that far ahead when she initiated this "inquiry". By the way she and members of the Opposition had been giving one another mutual high-fives in the couple of days following the ABS-CBN "inquiry", it seems that no such next steps were even thought about to begin with. Indeed, they are celebrating the dishonest outcome — the award-winning theatrics of ABS-CBN CEO Carlo Katigbak during the "inquiry" and his subsequent elevation to idol status by his newly-acquired fandom — as an end of itself.
This astounding use of public resources in the service of a private enterprise — the business interests of ABS-CBN — is a a clear case of plunder. Senator Grace Poe better give the Filipino public a good reason why she should not be charged for that crime. The first step in the right direction is to demonstrate that this exercise will lead to new legislation to improve corporate regulation in the Philippines. Failing this, it then becomes clearly evident that Poe lied about her stated intention — that this exercise was "in aid of legislation" — when she initiated this "inquiry".
benign0 is the Webmaster of GetRealPhilippines.com.