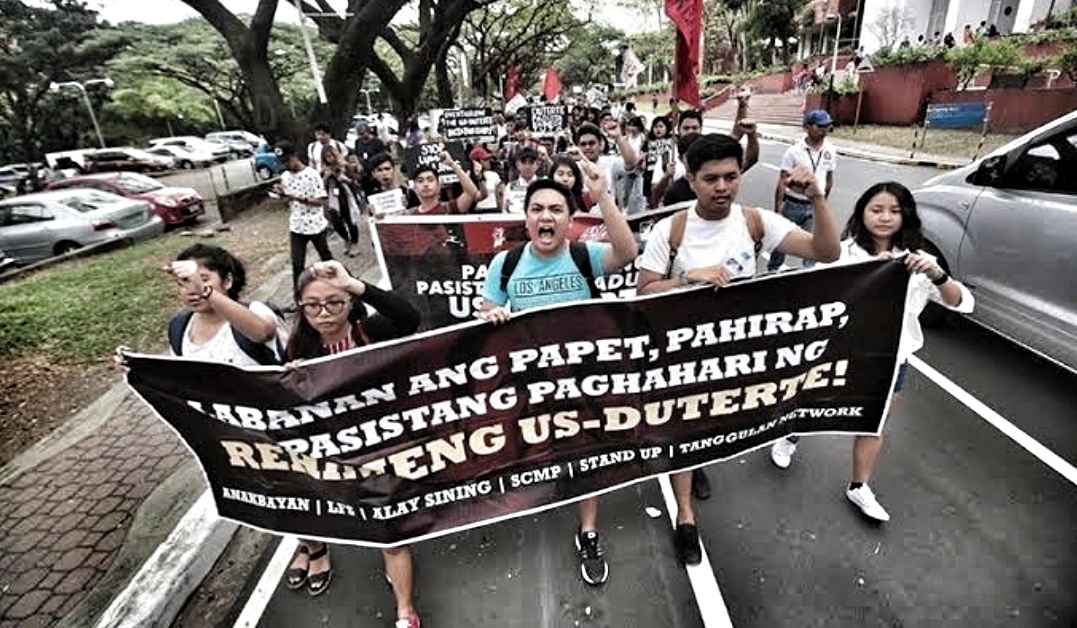 There really is something fundamentally wrong with the way Filipino kids are being educated. We are made to believe, for example, that campus "activism" represents the pinnacle of student life, to the extent that medals are hung on students who express their "dissent" by walking out of class and participating in street rallies. Challenged as to what educational value these street rallies add to the average 17- to 21-year-old universtity student and we get subject to the shrill makabayan rhetoric peppered with notions of "revolution", "social justice", and other "woke" platitudes. One wonders though, how, in an age when a society's technological prowess and innovation faculties are strong determinants of its future prosperity does the old campus "activism" spiel remain relevant.
All of the above, of course, is from the perspective of those "woke" SJWs (social justice warriors) who represent the shrillest cliques populating the political chatter in social media. It raises the question of how much value parents and taxpayers — people who actually fund the education of these students — put in their kids gaining the "activist" experience while in university. Who speaks for these parents and stakeholders in the future intelligence of today's youth? Can their voices of reason compete with the shrieking outrage fads and calls to "dissent" issued by the armies of SJWs that infest media (both social and traditional)? It seems there is a huge injustice that demands consideration here.
If politicians are responding to what "trends" on Twitter and Facebook, then we are in real trouble. This is because those spaces are dominated by no-substance "woke" SJWs and not by the scientists and engineers who actually build stuff of enduring value. Who after all can muster enough head space to appreciate the rigour required to build a bridge when one can simply wax outrage over people dying while crossing the raging river such a bridge would have spanned. See, "activists" play into that easy space where ill-thought-out emotionalism provides enough sensational content to fill headline news. Under that light, it is easy to see why, in a system of governance such as "democracy" where popularity trumps sense, all the wrong arguments win.
Circle back from all this to the whole idea that campus "activism" is something stakeholders in the education of the youth ought to be tolerating and we gain better perspective. The simple take on all that is kids are better off attending their classes, reading their textbooks, and studying their lessons at that stage of their live than allowing themselves to be led by a bunch of terrorists to the front lines of their nebulous "revolutions". To pitch the latter as "practical" experience is dishonest at best and criminal at worst. After all, campus "activism" is not something the average grad could proudly sport in the CV she presents to a potential employer. Boasting the number of times you pumped your fists and shouted Makibaka! while marching down Vito Cruz will not fly in an interview for a job that pays enough wages to raise a family of three.
Every university student deserves to be advised well before she decides to march off the edge and into the abyss of communist "activism" in what should be the best and most fun years of her young life. To leave "woke" SJWs and, worse, communist elements to monopolise supply of that advise is borderline criminal.
It is high time Filipino parents and taxpayers think through what kids really sign up to when taking the hand offered by communists thinly-disguised as campus "activist" organisations infesting the Philippines' university campuses. The future of the Philippines does not lie in the false "revolutions" being invited by quaint Cold War relics. It lies in technological progress on the back of citizens' competence in the sciences. "Activism" in the form we see today offers no pathway to get us there.
benign0 is the Webmaster of GetRealPhilippines.com.