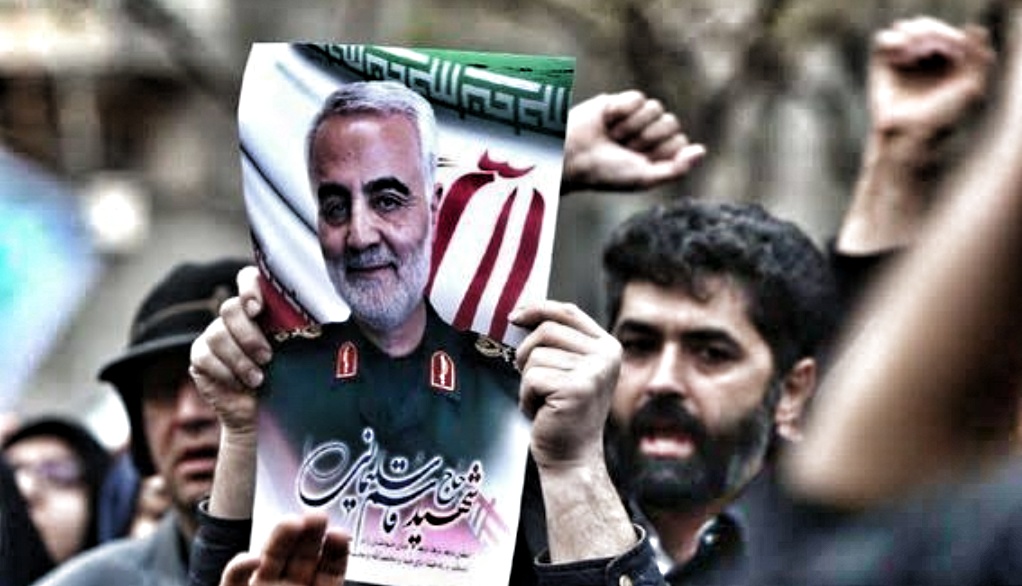 He shouldn't have done that. This is a now all-too-familiar lament echoing the world over following the US airstrike that killed Iranian Maj. Gen. Qassem Soleimani. The airstrike, ordered by President Donald Trump, caught everyone by surprise, from the US's allies in Europe to Capitol Hill. US House Speaker Nancy Pelosi condemned the attack in a statement issued Thursday: "Tonight's airstrike risks provoking further dangerous escalation of violence. America — and the world — cannot afford to have tensions escalate to the point of no return".
Talk of the start of World War III erupted all over the world in its aftermath. This is an unlikely scenario, however. This was an attack that was decided within closed doors in the White House and based on an order issued by a man known for shooting off the hip. Pelosi points out that the attack was initiated "without an Authorization for Use of Military Force (AUMF)". The US's North Atlantic Treaty Organisation (NATO) allies also seem to be in no hurry to commit to back the US in the face of retaliation threats now coming from Iran.
French, German, and Chinese foreign ministers discussed approaches to de-escalate the situation suggesting that the actions of the US now threaten regional stability in the Middle East.
"We have all noted in particular our agreement in the importance of preserving the stability and sovereignty of Iraq, and the whole of the region in general, as well as the need for Iran to avoid any new violation of the Vienna Agreement," [French Foreign Minister Jean-Yves Le Drian] said, following a telephone call with Germany's Heiko Maas and China's Wang Yi.
Responses from governments all over the world point to a stark fact, one that Pelosi punctuates in highlighting that Congress had been left out of the loop in the events leading to the attack: Trump's actions are not seen to be representative of the interests — nor intent — of the United States. Indeed, Trump had, since his ascent to power, increasingly isolated himself and the White House from the rest of government and had, this week, demonstrated how such isolation could lead to misguided thinking.
benign0 is the Webmaster of GetRealPhilippines.com.