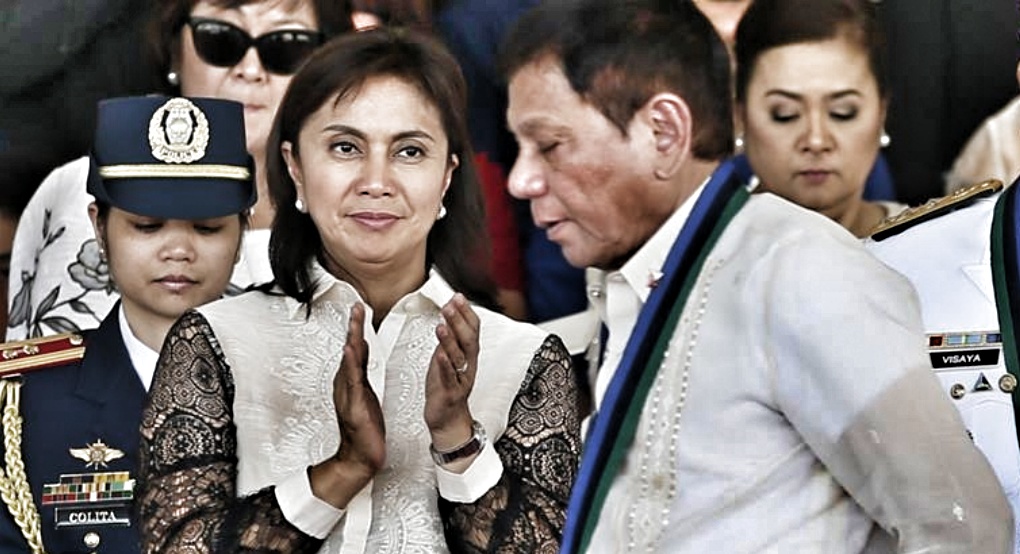 Who else can come up with that idiotic provision in the Constitution of allowing a candidate from the Opposing Party to serve as co-pilot in running the country? None other than one with a Yellow-logic-infested brain of course. Yep, the 1987 Cory Constitution, like the stupid Lina law that protects squatters from getting evicted unless you give them "a million pesos on a silver platter", guarantees all hell breaks loose in providing maximum chaos and pandemonium for a given administration.
Just imagine – would you ride a jet plane knowing full well the pilot and his right-hand man are sworn enemies, distrust each other, and are prone to having fist fights in the cockpit? What if the pilot wants to turn his steering wheel to the left, while his side-kick co-pilot prefers steering his to the right?
Why do you think the President and his/her VP under the same ticket are elected together as a tandem in the United States? Well that's because they are mature enough of a society to apply common sense in their political system. Why does China have only one Party to run the country? That's because they know the importance and efficacy of being united in advancing and executing strategic plans and visions for the long term.
What we see now with Leni Robredo taking her role as Opposition messiah too seriously is a circus at the highest level of government. It's like a husband and wife who rather than hold hands while walking (HHWW) go out of their way to make life miserable for the other. The father makes rules for the kids only to have the mother blatantly negating and dismissing the rules in front of their confused children.
A house divided shall not stand.
Yellowtardism is an overreaction to dictatorship, authoritarianism and tyranny due to Martial-Law-phobia; thus, they swung the pendulum all the way to the opposite extreme to ensure maximum "checks and balances" and anything-goes "freedom" – unfortunately, to the detriment of harmony and progress.
Having someone keep pulling a leader down while he strives to move the country upwards is like taking two steps forward only to take one step back. The Philippines is filled with situations and setups that bring a lot of effort to waste. We build, plant and sow only to have calamities like typhoons, floods and earthquakes tear things down.
Filipinos not only chose a bad place to set up a country, they also chose the wrong people to make the rules for them.
If there's one thing we need to change in the Constitution, it's all these crazy provisions that ensure a government that is inefficient and counter-productive. The minimum qualification to hold office should be at least a College degree (not just ability to read and write), and that to vote should be a High School diploma. The latter is all that's really needed to solve the problem of politicians pandering to vote-rich squatter colonies.
But if a classroom had 10% smart and 90% dumb students, in a democracy the rules will always be in favor of the latter because they are the majority. They will elect a class president that represents their interests. This is probably why the Henry Sy empire does not ask all their Sales Ladies to vote on who gets to be at the helm of their SM super tanker.
The wheels are in motion for changing the constitution. Congress is moving ahead towards Federalism. Hopefully this time we will be luckier – since in a country where you have to cross your fingers just to get from point A to B in time, we need all the well wishing and heavenly favor we can get.
Zealous revolutionary advocate of bringing back common sense for the common good in a land of dysfunctional and delusional zombies.