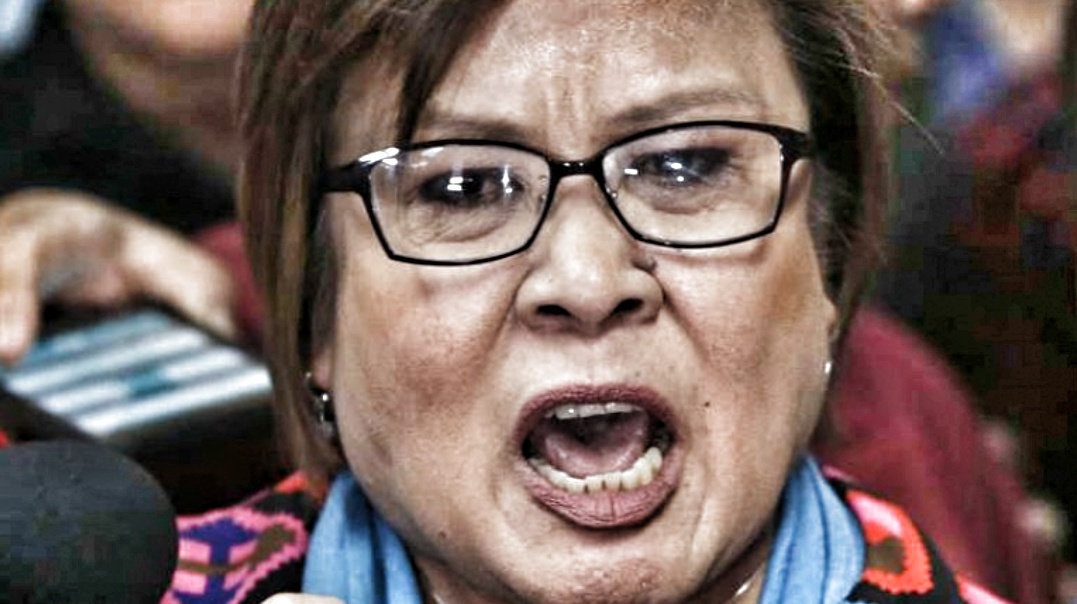 The provision allowing the United States State Department to ban Filipino nationals found to be "involved" in the "wrongful imprisonment" of Philippine Senator Leila De Lima entry into the US does exist. However, executing it will likely be highly problematic and next to impossible.
Stated in the document S. Rept. 116-126 – DEPARTMENT OF STATE, FOREIGN OPERATIONS, AND RELATED PROGRAMS APPROPRIATIONS BILL, 2020 [116th Congress (2019-2020)]…
SUPPORT INDEPENDENT SOCIAL COMMENTARY!
Subscribe to our Substack community GRP Insider where you can opt to receive by email our more comprehensive and in-depth free weekly newsletter GRP Mail. Consider also supporting our efforts to remain an independent channel for social commentary and insight by sponsoring us through a small donation or a monthly paid subscription.
Subscribe to our Substack newsletter, GRP Insider!
Learn more
Prohibition on Entry.–The Secretary of State shall apply subsection (c) to foreign government officials about whom the Secretary has credible information have been involved in the wrongful imprisonment of: (1) Mustafa Kassem, an American citizen imprisoned by the Government of Egypt and whose health is failing; and (2) Senator Leila de Lima who was arrested in the Philippines in 2017. In addition, the Secretary shall apply such subsection to officials of the Governments of Turkey, Egypt, or Saudi Arabia about whom the Secretary has credible information have been involved in the wrongful detention of locally employed staff of a U.S. diplomatic mission or a U.S. citizen or national.
Note that the provision will be put in effect against a person only if the United States Secretary of State "has credible information" on the person's involvement in the "wrongful imprisonment" of De Lima.
Two conditions therefore need to be met in order for a Philippine national to be denied entry into the US pursuant to this provision:
(1) credibility of the information establishing involvement in De Lima's imprisonment; and,
(2) wrongfulness of De Lima's imprisonment.
To establish credibility requires that a transparent process be undergone by the US State Department. The Philippines' criminal justice system presumably already provided a process to establish bases to charge De Lima and imprison her. Whatever the process required to establish credibility of "wrongful imprisonment" allegations and involvement of a person once wrongfulness is established should be at least as credible as the Philippines' criminal justice processes.
Most important, however, is the notion of "wrongfulness". The Philippines' judiciary is an independent branch of government. No less than the Philippine Supreme Court upholds the continued detention of De Lima. The State Department will have to prove that the Philippine Judiciary colluded with the Executive Branch to imprison De Lima. Whatever the outcome of that exercise, for a foreign government to deem De Lima's detention "wrongful" is tantamount to a foreign government explicitly indicting the highest court of a sovereign nation.
It is unlikely that the United States will find De Lima's plight worth all the trouble of getting mired in a diplomatic imbroglio in which it will be perceived as being directly contravening an order issued by a Philippine court much more one issued by the Supreme Court itself. The silly notion of De Lima being important enough for the US to actually ban top Philippine government officials exists only in the minds of members of an Opposition bloc (and its lackeys in the US Senate) desperate for relevance and credibility in a democratic country it had catastrophically failed to win in the last national elections.
benign0 is the Webmaster of GetRealPhilippines.com.