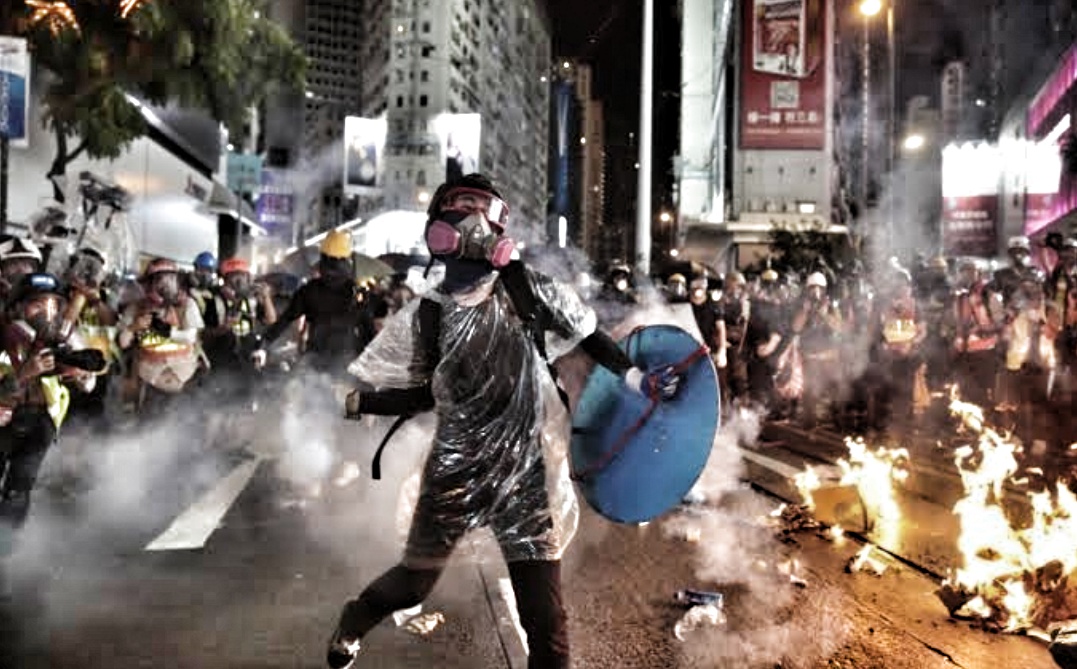 The Hong Kong "protests" have now degenerated into a violent and destructive riot. What started as a peaceful "activist" display has become a menace to the very future of the once prosperous former British colony.
Whatever way China is doing in response to these riots, their goal is quite clear — to bring Hong Kong back in line. The same cannot be said of the rioters. Their goals remain unclear. What exactly do they foresee to be the outcomes of what they are doing? Regardless of what they think or believe they are achieving, there are only three possible scenarios that could play out.
1. China's patience runs out.
Already, People's Liberation Army personnel and resources are massed at the border ready to march in. The police have already exhibited a downward trend in their tolerance for the protestors' anarchic behaviour. What they do next is becoming quite obvious as it has, in fact, already started.
2. China waits.
Yes it can. China is a big empire that is thousands of years old. It can wait. More importantly, there are many cities within it that can, if some already hadn't, eclipse Hong Kong in economic importance. What happens next does not really require much else to happen.
3. The protesters "win".
And then what?
Unlike the Philippines' own history of mass civilian-led "revolution", the Hong Kong protests are "leaderless". Indeed, this is put forth as a source of pride of this "movement". Unfortunately, while this works in a situation where anarchy is the goal, it may go on to become the key source of failure for this endeavour.
The reality is that the answer to the question of what happens next is a scenario where adult supervision is key. You need an adult leader to bed things down and talk with the adults in power once the circus leaves town. At this point, however, there is no clear picture of what collective success might mean or look like for these Hong Kong "activists". That's because the participants in this "activism" do not speak beyond what the situation on the streets demand. Do they aim to beat the police and, perhaps later, the Army, into a retreat? Very unlikely. Perhaps the only possible way these protestors can get what they want is gain representation within the Hong Kong government. You can't do that without adult supervision.
The rest of the "free world" may be watching, but the most vocal cheerleaders amongst them don't have any real stake in what happens to Hong Kong. That fact alone should be making the Hong Kong rioters a bit more circumspect in what they believe to be doing.
benign0 is the Webmaster of GetRealPhilippines.com.