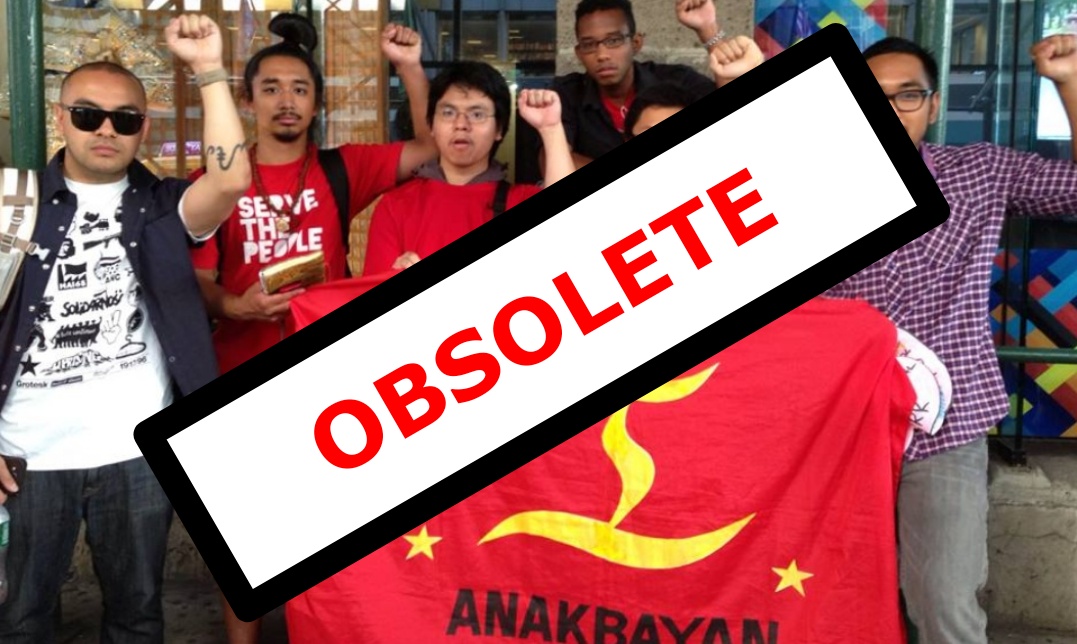 Kabataan Partylist Representative Sarah Elago has it all wrong. What Filipino "nationalists" believe to be things that make a great nation are all obsolete. If we are to believe people like Elago, one would think "activism" is such a be-all-end-all of the people of a modern nation. A statement posted by the League of Filipino Students on Facebook, confirms this…
Ang pangarap niyo para sa amin na magandang kinabukasan ay pangarap din namin para sa marami pang nilugmok ng kahirapan. Pangarap naming makapagtapos ang lahat ng kabataan, maging sapat ang sahod at regular ang trabaho ng mga manggagawa, makakain ang mga magsasaka, mabigyang-hustisya ang mga walang habas na pinatay at pinagsamantalahan, makamit ng lahat ang kanilang karapatan. Pangarap namin ang isang malayang bukas- para sa aming mga sarili, sa ating mga pamilya, sa susunod pang henerasyon.
Translated to English:
"You, [our parents'], aspiration for us [children] that we face a good future is also our aspiration for the impoverished masses. We yearn for a future where all young people can complete an education, that wages be fair, that all workers be made "regular", that our farmers could eat, that justice be served to all who are murdered and exploited, that everyone enjoy the rights they are entitled to. We hope for a free future for both ourselves, our families, and subsequent generations."
Reading this makes one appreciate the utter pomposity of these "activist" leaders. They'd like everyone to believe they hold a monopoly on having the best interests of the broader Filipino public at heart. They also see their flavour of "activism" as the only means to achieve this and put forth the idea that "activists" that fit their mold are a cut above all the rest. Worst of all, they presume to speak for both existing members and future recruits to send a message to Filipino parents that their sort of "activism" is far nobler than a conventional education.
Forget for a moment that everything these commies are saying are nonsensical to begin with…
(1) That workers are entitled to "fair" wages (They are not. Wages are set by the free market);
(2) That regularised workers are necessarily good (Not necessarily. It depends on the nature of the work required);
(3) That murdered and exploited people deserve justice (They already do under the current system); and,
(4) That they hope for a free (and, presumably prosperous) future for all (Everyone does. Commies don't enjoy a monopoly over the virtue of aspiring for universal justice, freedom and prosperity)…
…among others.
While all of this is good, the fact is, there is one inconvenient detail communists and the wider community of snowflakes routinely leave out of their lame rhetoric: achievement.
You need to achieve things to become a great person and achieve consistently as a collective to be a great nation. More importantly, concrete quantifiable achievement is what creates capital and wealth. Thus it is not surprising that achievement is measured in terms of how much money one makes — either through profit (earning more than what you spend) and through capital gain (increasing the value of one's assets).
Filipinos are increasingly recognising that the communist and mainstream "activist" rhetoric is obsolete. This is good because it is high time Filipinos embrace a different approach; yes, so that any hope for a different outcome becomes more realistic.
It's simple, really.
Filipinos need to celebrate achievement.
This is fundamentally different from communist and mainstream "activist" sloganeering. While communists and conventional "activists" emphasise a focus on "helping the poor", there is a long-overdue need to transition to a modern approach to nationalism — one that celebrates success.
And here is the bottom line. To be successful — one needs to focus on getting a good education (or on learning a skill to enable one to be measureably successful in some other way). Certainly, prioritising "activism" over education will not deliver those results. Indeed, communism and the stereotypical "activism" we see today have so far delivered poor results as far as contributing to the building of a nation of achievers. How can they? They celebrate the plight of those who fail to measure up!
The reality is, great nations were built not on good intentions but on shrewd business sense. The countries today we look up to for their prosperity and the liberal values their people live by rose on the back of scientific, technological, and military achievement plus the commercial acumen to convert all of the outcomes of these endeavours into capital gain upon which they derive sustained national income. What the communists and their circle of conventional "activists" propose will lead Filipinos down a path opposite to this. It's time Filipinos ditch this failed rhetoric and embrace what it really takes to be a great people.
benign0 is the Webmaster of GetRealPhilippines.com.