First Filipinos latched on to "heroes" who were actual real people — like Manny Pacquiao and, before him, the late former Senator Benigno "Ninoy" Aquino Jr. Many more, past, present, and future, are subjects of Filipinos' idolatry to the detriment of a now-anemic resolve to face real national issues using real resources and capability.
Perhaps we are now seeing the end of an era seeing that flesh-and-bone "heroes" tend to end up being big disappointments eventually. The solution? Come up with a fictitious one. But it would've been bad enough if this fictitious new hero were a homegrown product of native Filipino culture. The new proposed Filipino superhero to join the Marvel Universe isn't such. Pearl Pangan, a.k.a., Wave, we are told, will be a character owned by the Marvel franchise. But of course. It would be crazy for any studio exec with even the smallest ounce of business sense to have artefacts of its cultural assets exposed to the smallest hint of claim from other parties it has no interest in other than to milk box office revenue from.
Nonetheless this bit of business reality flies way over the heads of starstruck Filipinos. It does not even occur to most that right under their noses is a quaint homegrown Filipino hero named Darna who also fits the typical American superhero archetype (wears a cape and flies and all that) but is a relatively original product of the local arts and entertainment landscape.
SUPPORT INDEPENDENT SOCIAL COMMENTARY!
Subscribe to our Substack community GRP Insider to receive by email our in-depth free weekly newsletter. Opt into a paid subscription and you'll get premium insider briefs and insights from us daily.
Subscribe to our Substack newsletter, GRP Insider!
Learn more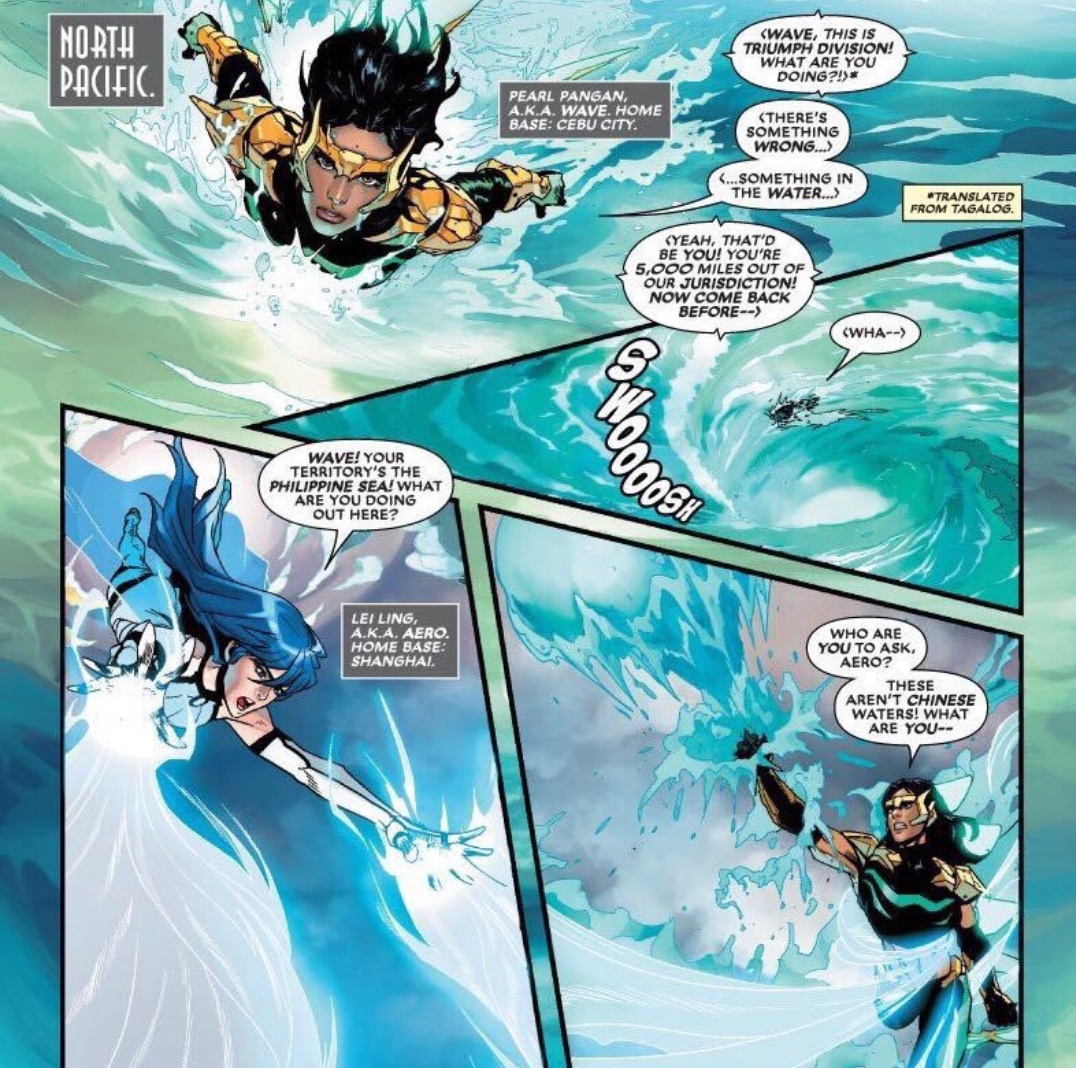 By the looks of some sneak peeks into the handful of images making the rounds on the Net, the "fight" Wave will be engaged in involves, what else, the spat over the South China Sea. This, not surprisingly, is getting all the snowflakes excited as it will be an illustrated narrative that represents their collective anxieties and aspirations.
They shouldn't hold their breath, though. China is the biggest source of box office receipts for America's Marvel Empire and, for that matter, just about every major film production outfit on the other side of the planet. Studio execs would be insane to put something out there that would piss off the government of their biggest market.
The thing with Filipinos is rather than come up with their own they'd rather depend on others. Rather than create their own business empire that taps into their own original mythology, Filipinos would rather celebrate a "local hero" subsumed into the universe of — what do the commies call them? — the Ugly Imperialist Americans.
benign0 is the Webmaster of GetRealPhilippines.com.