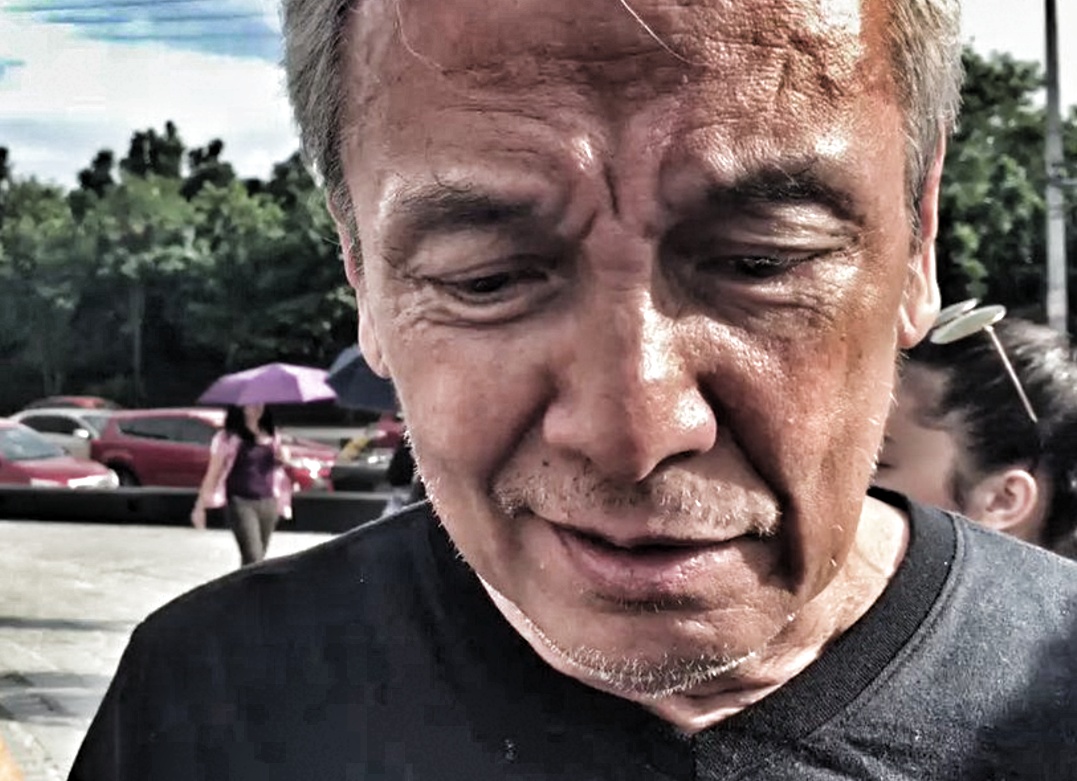 Apologists of singer Jim Paredes are in a state of profound confusion. As the scandal surrounding a private video of Paredes that somehow fell into the wrong hands and got shared all over social media unfolded, his supporters (mostly members of the current Opposition camp) went from first attempting to suppress discussion by making the topic taboo within their online circles, then, as the authenticity of the video became evident, responding with whataboutisms relative to the "crimes" of the Duterte administration, then, recently, issuing calls to investigate what most agree is a serious crime against Paredes's privacy.
Stepping back further, it is important to note that the initial response of Paredes when queried about the video was to claim the video was "fake". That alone puts in doubt the sincerity of his subsequent apology.
SUPPORT INDEPENDENT SOCIAL COMMENTARY!
Subscribe to our Substack community GRP Insider to receive by email our in-depth free weekly newsletter. Opt into a paid subscription and you'll get premium insider briefs and insights from us daily.
Subscribe to our Substack newsletter, GRP Insider!
Learn more
Since that "apology", Paredes has remained silent.
But not his apologists.
For many observers who may have found it in themselves to empathise with Paredes's plight, that initial bout of sympathy evaporated amidst the din of the self-righteous pomposity of his apologists who took it upon themselves to speak for him and, true to form, demonise those who continued to discuss the matter.
One interesting idea raised by no less than OPM Legend Leah Navarro is that the person or persons involved in obtaining and spreading the video should be charged. Indeed, a full investigation should be launched so that charges could be laid and the perps involved in this invasion of privacy prosecuted. But that will involve finding out who was at the other end of Jim Paredes's video chat. So perhaps Navarro needs to give a bit more thought to what exactly she is calling for. Would Paredes even co-operate in such an investigation?
Evidently the way forward for the Yellowtards is to put a positive spin on the "scandal", something that Paul John Caña attempts in his Esquire piece It Shouldn't Be a Big Deal That Jim Paredes is 67 and Likes to Engage in Online Sex. Caña writes…
Engaging in a private sexual encounter online is his right as a (very) mature adult, and something no one should fault him for just because he's past retirement age. That it was made public is unfortunate, but we shouldn't get our panties all up in a wad just because we find out that a 67-year-old is still a horndog who likes using modern technology to satisfy his urges.
Fair enough. And perhaps this is the path forward the rest of Yellowtardom should have taken rather than lash out at the rest of Filipinodom who engage in a bit of schadenfreude made easy by Paredes's track record of holier-than-thou posturing. The important lesson lost on the Yellowtards is that you cannot make converts out of people you demonise as part of a foolish strategy to win political points. In a democracy, the ultimate goal is to win votes and not antagonise those who are potential sources of that important poltical resource.
Jim Paredes's apologists should take pause and reflect on the real outcomes of their perverted apologism. Rather than win people over to agree that Paredes's frailties are human traits we all share, the Yellowtards have, instead, drawn an even harder line between them and us.
benign0 is the Webmaster of GetRealPhilippines.com.